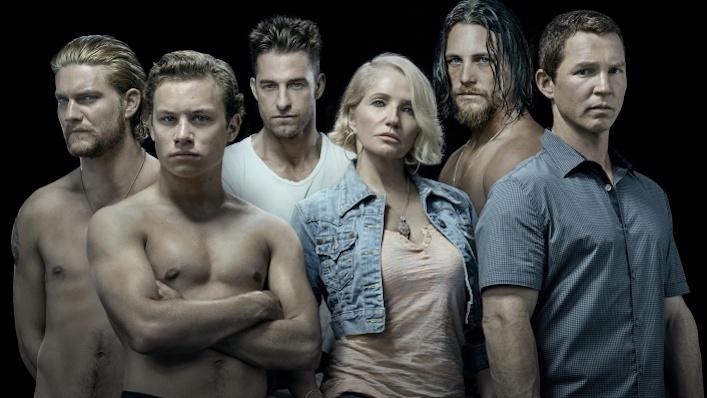 Keeping Up With The Codys: Animal Kingdom season 5 is now streaming on Netflix

---
Part of what makes the mobster genre so indelible is the combination of family and crime stories. How do you do the right thing, when the people you love most are committed to wrongdoing?
Season five of the Animal Kingdom TV series sees a Southern Californian band of brothers reeling after the death of their beloved matriarch, Ellen Barkin's Janine 'Smurf' Cody. Without their mother, grandmother and also the leader of their criminal clan, how will the Cody gang survive?
As with the other seasons of Animal Kingdom, season five screens in Australia exclusively on Netflix, with all 13 episodes of the season arriving week-by-week from July 13 to October 5.
The chorus of "I'm in charge now" from practically all remaining members of the Cody clan in the trailer below? Not a good sign for the family's direction, with everyone from Andrew to Deran to Smurf's murderer J himself grappling for control of operations.
After season five's release, it has been confirmed that the upcoming sixth season will be the last we see of Animal Kingdom, meaning that this current season will likely be setting up its pieces for a dramatic endgame sometime next year.
If you're a fan of the original, Oscar-nominated David Michôd drama, you'll want to jump across the hemisphere to this celebrated TV version. Sure, the accents aren't as spicy as the Australian OG, but by now the show has become entirely its own beast, with SoCal flair and dynamic characters who are always a heartbeat away from betraying the fam.
Check out every episode of Animal Kingdom season five on Netflix, where a few pulse-pounding episodes are already available.