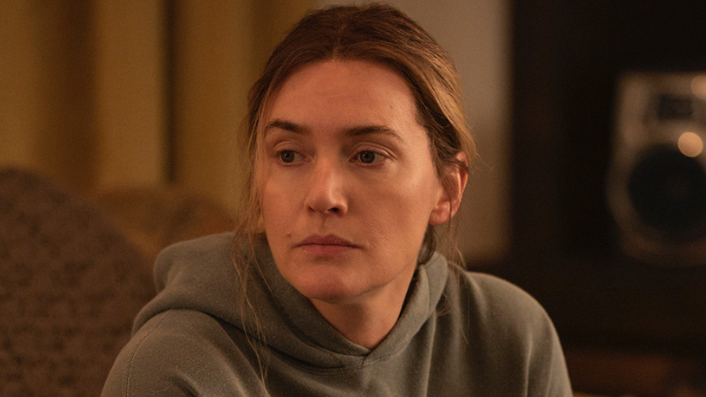 Kate Winslet's highly anticipated Mare of Easttown arrives on BINGE this month

---
When it comes to crime series, we always act shocked when there's a grisly murder in a small town, as if that's not one of the most common inciting incidents ever. Twin Peaks, Sharp Objects, True Detective…we should really know that nice neighbours and a quaint town landscape don't always equal innocence.
This time around, Kate Winslet is the troubled detective assigned to get to the bottom of a Philadelphia murder mystery, in HBO's Mare of Easttown. BINGE subscribers will be happy to know that the crime is being solved across seven episodes, which land on April 19.

Nicknamed 'Lady Hawk' in her town for shooting an impressive hoop ages and ages ago, Mare Sheehan is a begrudging stalwart of the close community. But the discovery of a waterlogged body causes Mare's life to crumble, threatening her relationships with supporting characters like Jean Smart, Evan Peters, Julianne Nicholson and Aussie talent Angourie Rice and Guy Pearce.
The cast is impressive, and the opportunity to see the typically hypnotic Winslet in a more long-form TV role will entice, too. You can't help but believe her when she promises in the trailer above "to find out everything. Every. Thing."