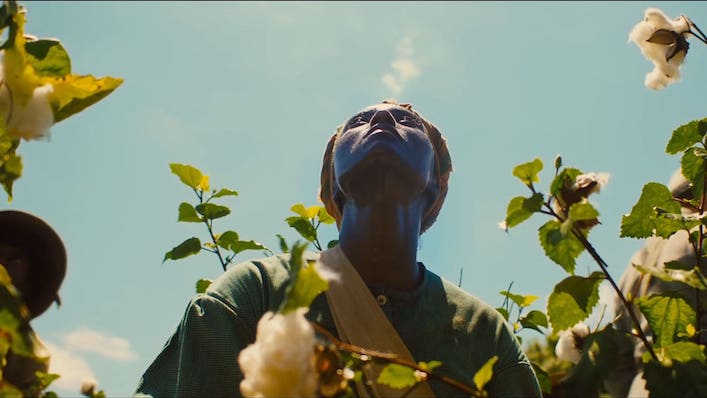 Janelle Monáe's mysterious Antebellum reveals its first trailer – and not much else

---
RnB star Janelle Monáe has always had a cinematic sensibility. Her concept albums are directly inspired by great movies from the past like Metropolis and Blade Runner, and then there's her roles in award-winning films like Moonlight and Hidden Figures.
Sign up for Flicks updates
You'd think her first lead role would be highly buzzed-about, and indeed, Antebellum is generating a lot of conversation. What's funny is that most of the buzz in this case is confused murmuring about where the hell this film even came from; director Gerard Bush has only made music videos and short films, and this first teaser gives away virtually nothing about the basic plot of the movie.
Antebellum comes from the same team as Jordan Peele's Get Out and Us, and the same theme of race-driven horror to that Oscar-nominated latter film shows up again here. We get a lot of deep South, pre-civil-war imagery of cotton fields and terrified-looking slaves, including Monáe in 19th century get-up. But then there's also present day settings – could the movie lean more into sci-fi than the thriller-driven Get Out, maybe even including a time travel element?
"If it chooses you", titles promise, "nothing can save you." But what is "it"?
On IMDB, Monáe is credited as a character named Veronica on the film, which will hit cinemas on April 23, 2020. The Dirty Computer artist has had great taste so far in the film roles she's chosen, so hopefully Antebellum sends her into the stratosphere. Or should that be…stratos-fear? No, it shouldn't. Whatever.