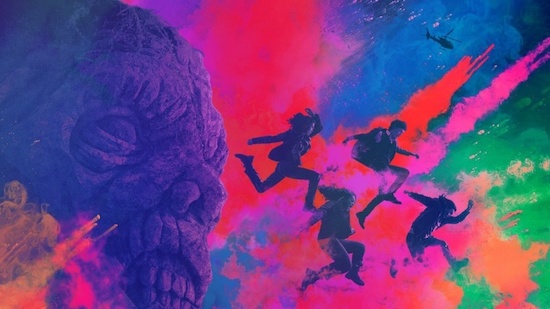 How to watch The Walking Dead: World Beyond in Australia

---
A wise man once said that you won't fool the children of the revolution, and seeing how much of 2020's activism has taken place on TikTok, I reckon that's about right.
Even in long-running zombie series The Walking Dead, we got to see how young characters like Carl grew up in a post-apocalyptic world, and tried to survive.
Now, The Walking Dead: World Beyond will go even further, following a group of teen survivors attempting to leave the relative security in which they've grown up, all in a dangerous mission to bring order back to their ruined world.
Sign up for Flicks updates
The first season is now streaming on Prime Video, with new episodes arriving weekly.
The Walking Dead: World Beyond is the second spin-off of AMC's original zombie action series. Check out the trailer below for a sense of the terrifying, team-building shenanigans these resourceful adolescents will be getting up to each week.
Prime Video subscribers can enjoy this new chapter in the Walking Dead franchise immediately, with two episodes currently out and another eight on the way over the next few months.
Click below to learn more about the release, cast, and crew behind The Walking Dead: World Beyond. Can't wait to see the team disembowelling their way into a cruel and lawless new world; you know, teen things!