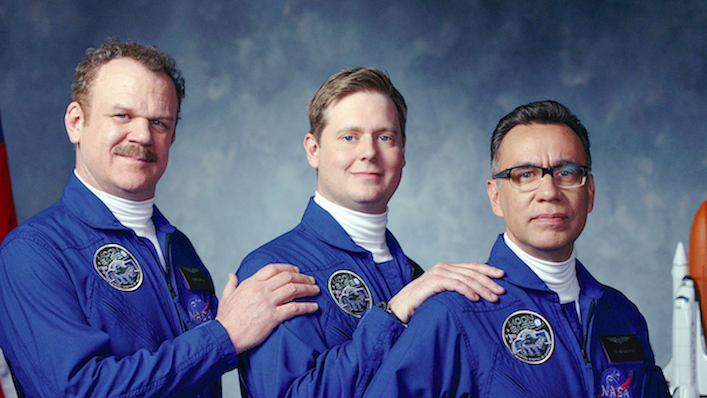 How to watch Moonbase 8 in Australia

---
Updated: September 16
SPACE CADET; noun, slang. Meaning; a trainee astronaut/a person perceived as out of touch with reality, as though high on drugs.
Both of those dictionary definitions could apply to the characters of the upcoming Stan comedy series Moonbase 8, which stars comedy legends John C. Reilly, Tim Heidecker, and Fred Armisen as the witless participants of a NASA Moon Base simulator. Premiering this spring on the same day as the US, the show looks both hilarious and eerily reminiscent of another recent space-race spoof series.
I'm talking, of course, about Netflix's Space Force, a comedy series with similar subject matter that starred Steve Carell and an ensemble of great comedy supporting characters. But Moonbase 8 looks pretty damn formidable too, since it's written and directed by Jonathon Krisel of the FX series Baskets.
Sign up for Flicks updates
Moonbase 8 will premiere on November 8 on Stan—the same day as the U.S.
Set in the isolated desert of Winslow, Arizona, Moonbase 8 will follow fledgling astronauts Armisen and Heidecker, as well as their captain Reilly, as they struggle to qualify for a lunar mission. I'd be willing to put money on Heidecker being the first to crack and lose his mind from all the stress and isolation; if we know anything from 50+ episodes of Tim and Eric Awesome Show Great Job!, it's that Tim Heidecker can do crazy.