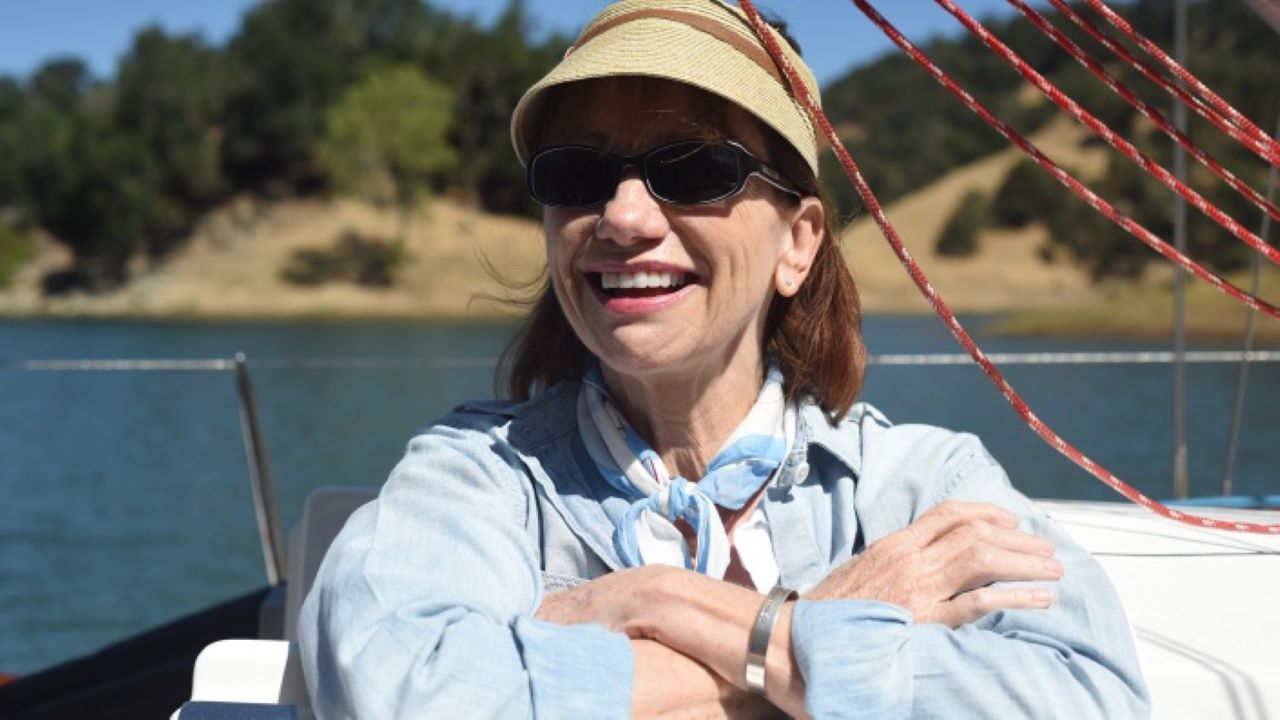 How to watch many-splendored romcom Love is Love is Love in Australia

---
Husband of Francis Ford and mother of Sofia, Eleanor Coppola has spent a lifetime creating film and supporting her family filmmaking dynasty. Her celebrated documentaries have covered all the behind-the-scenes action of Apocalypse Now and Marie Antoinette.
Now, it looks like that familial love and encouragement is in full bloom with Love is Love is Love: her second narrative feature, all about the many forms love can take in romantic relationships, meaningful friendships, and enduring family bonds.
Australian audiences in the mood for love can check out Love is Love is Love in select cinemas right now: our session time finder is displaying screenings all over the country.
Like Christmas fave Love, Actually, this is a sprawling ensemble film, with separate heartfelt tales all scripted by Coppola and Karen Leigh Hopkins. The established Hollywood cast includes Chris Messina and Joanne Whalley as a couple forced to experience a romantic dinner over video chat, and Kathy Baker and Marshall Bell reinvigorating their marriage on a sailboat holiday.
The most promising segment, however, may be the heartening memorial where Maya Kazan mourns her late, estranged mom whilst a who's-who of Gen X actresses (Rita Wilson, Cybill Shepherd, Rosanna Arquette) console her. God I wish I was at that brunch/funeral (funerunch?).
Love is Love is Love premiered at France's Deauville American Film Festival—yes, France has celebrations of American film in the same way that we have European film festivals. If you loved Crazy Stupid Love for its (seemingly) disconnected romantic plots, this looks like a more sincere, breezy escape of a romcom: kind of like that film's big-hearted auntie.
Use our session time finder below to check out where you and the loved ones in your life can see Love is Love is Love on the big screen. You might just love it! That is if you're not irritated at the sheer amount of times the word 'love' comes up merely in the trailer above (or in this article, for that matter).