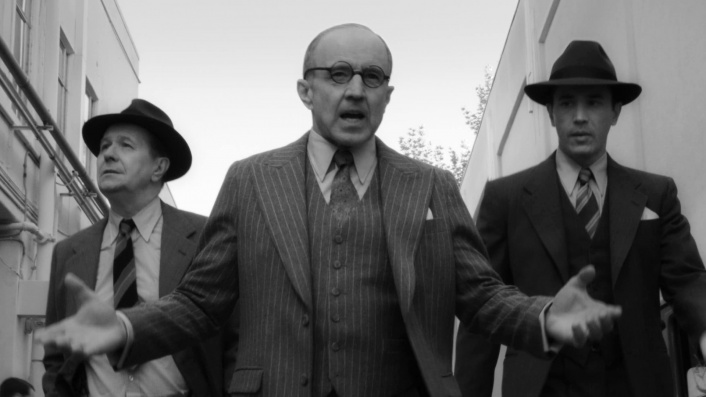 How to watch Mank in Australia

---
"What is it a writer says? Tell the story you know," orates Orson Welles, in the trailer for David Fincher's upcoming biopic Mank.
Okay, it's not really Orson Welles; it's Tom Burke, playing the braggadocios Hollywood auteur opposite Gary Oldman's alcoholic screenwriter Herman J. Mankiewicz.
Mank will arrive on Netflix on December 4, in glorious black and white. But if you're keen to see this movie on a big screen, as its wistful Old Hollywood subject matter might require, Australian audiences can enjoy Mank in select cinemas from November 19.
Even if you've seen Citizen Kane a bajillion times, it seems like the story of Mankiewicz himself is one that's been waiting to be told: a story we don't know, about a writer whose script is often considered one of the greatest of all time.
Fincher's cast also includes Amanda Seyfried, Lily Collins and Charles Dance as William Randolph Hearst, the scandalous newspaperman who initially inspired the character of Charles Foster Kane in Welles' 1941 classic.
Like Citizen Kane itself, Mank promises intimate access to the mind and legacy of a troubled creative, who finds out just how lonely it can be at the top. Whether or not Herman has a 'Rosebud' of his own will remain to be seen.