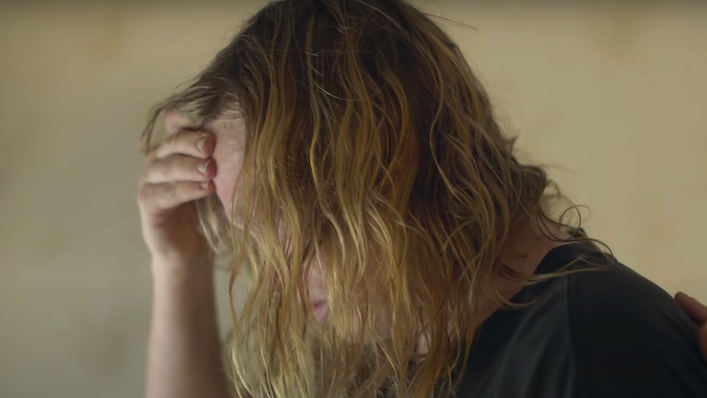 Stan has confirmed a streaming release date for Justin Kurzel's dark biopic Nitram

---
The name of the man who killed 35 people in Australia's worst mass shooting, back in April 1996 in Port Arthur, Tasmania, is Martin Bryant—but you won't hear it spoken so plainly in Justin Kurzel's controversial biopic of the murderer.
Instead, the film's title is Nitram—'Martin' spelled backwards. And even as lead actor Caleb Landry-Jones has picked up a Best Actor award at Cannes for his lead role in this new Australian drama, his role is shadowy and obscured in all of Nitram's promotional material. In the trailer below we mostly see Landry-Jones from behind, face turned away from us or covered by limp blonde hair.
Australian viewers can make up their own minds about this conversation-starting film, which is now playing in select cinemas and arrives on Stan on November 24.
We've extensively covered Kurzel's latest and most controversial feature, from the hurt and criticism surrounding its announcement to its generally positive reception at 2021's Cannes Film Festival. Nearly a year ago Flicks published an initial response from Neil Triffett, a survivor of the massacre and a filmmaker himself: Triffett questioned, "what could Kurzel, a director known for mood pieces about murderers…have to say about an event that was still difficult for even survivors to comprehend?"
It's hard to deny that the film is squarely focused on the massacre's perpetrator, rather than making space for survivors as Kurzel's detractors may have preferred. What we can instead expect, judging from the intimate trailer above, is an aching portrait of the kind of environment that allows violence and misanthropy to flourish.
Davises Essie and Judy, as Bryant's unlikely confidante and mother respectively, talk about the boy's dark sense of humour—we see isolated frames of the character's loneliness, watching the ocean and setting off fireworks.
You can use our handy session time finder to see if there are any screenings in your region, depending on COVID lockdowns, or await its release on Stan.