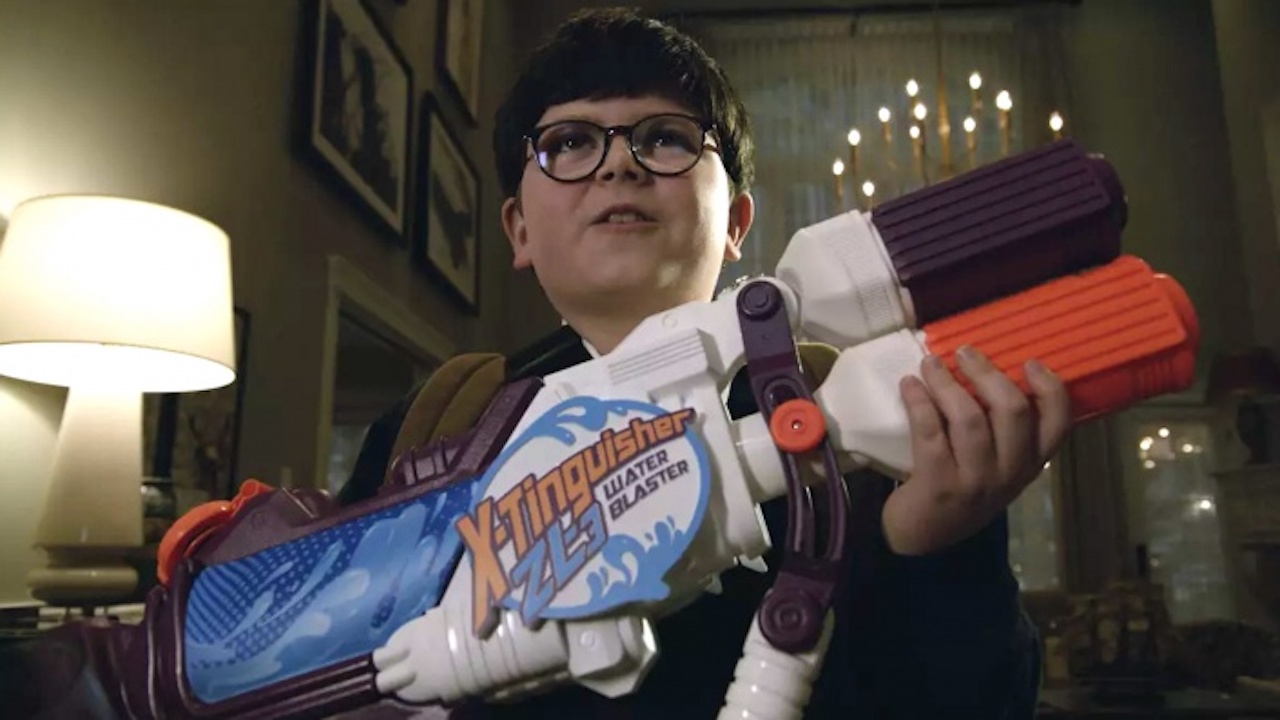 Holiday hurt-fest: Disney's Home Sweet Home Alone is streaming this week

---
Everyone loves Macauley Culkin as the sadistic Kevin McAllister in Home Alone. A certain pedigree of us Christmas movie fans also enjoy Kevin's trip to Manhattan in Home Alone 2: Lost in New York.
Nobody, however, likes the Culkin imposters in Home Alones 3, 4, and 5. Maybe Archie Yates, the bespectacled scene-stealer from Jojo Rabbit, can turn things around this year in Home Sweet Home Alone. The Christmas comedy sequel is available to watch exclusively on Disney+ this Disney Day (that's November 12).
Home Sweet Home Alone returns to that classic slapstick formula, starring UK talent Yates as the "one little thing" his family forgot before flying to Japan for the holidays. In the trailer below, his character Max is stoked to be left behind—whiling away the season by double-bouncing a yoga ball on top of a trampoline, and mashing his face into a pile of candy fit for Buddy the Elf.
It's the ultimate kid power fantasy…until a new version of the Wet Bandits inevitably show up. TV comedy stars Rob Delaney and Ellie Kemper play the married pair of thieves. It'll be strange to see them cast as villains getting beat TF up by a child, since they're both (typically) seen as likeable do-gooder types.
Max's well-meaning parents are played by Pete Holmes and Aisling Bea (sporting an English accent), rounding out a supporting cast of SNL and sitcom comedians that includes Mikey Day, Kenan Thompson, Chris Parnell, and Andy Daly.
This Disney day, expect booby traps, some affirming family moments, and a healthy dose of callbacks to the original nineties classic. For instance, Kevin's bullying cousin Buzz (Devin Ratray) is back as a Chicago cop! Ah yeah, that totally makes sense.
Culkin has also been confirmed to make a sneaky cameo—maybe he can teach Yates a thing or two about delivering some hurt down the chimney this Christmas.