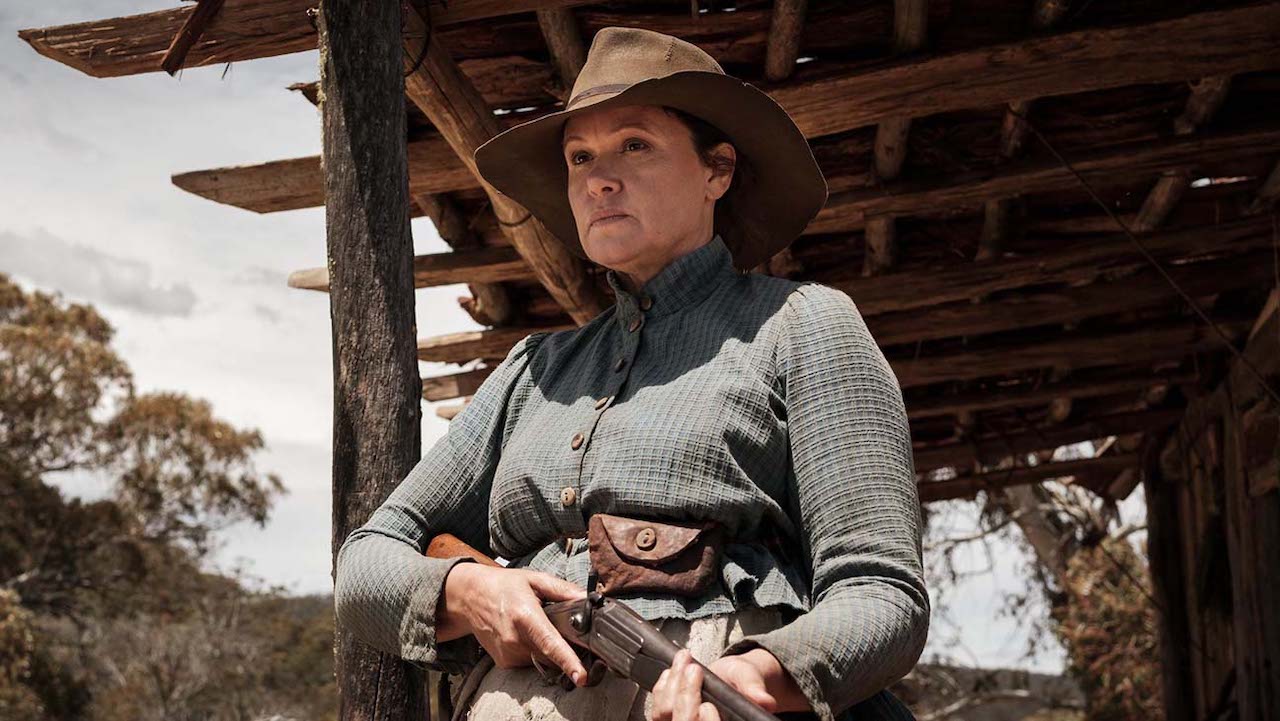 Here's what to watch over the long weekend, in cinemas or at home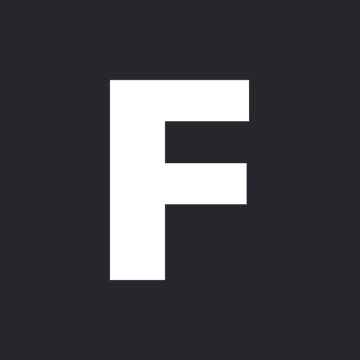 ---
Three days off, and no sunny outdoor activities on the schedule? This is the perfect weekend to gather up your mates and head to the cinema—or, to wear the same trackies all weekend long and binge a new addictive series.
We've listed out all the big titles to stream or see IRL this lovely long weekend, whatever you get up to. Happy QE2 birthday, everyone!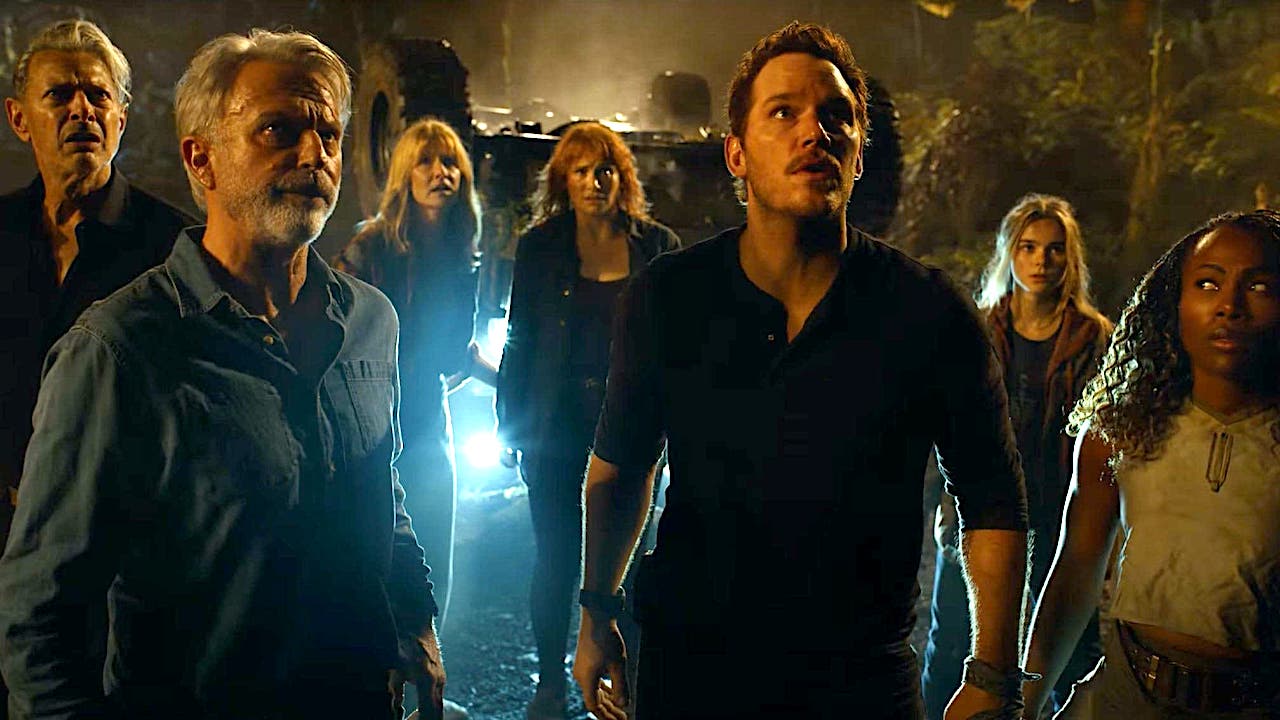 Now in cinemas, the conclusion to the Jurassic World sequel trilogy is the perfect, seat-shaking entertainment you're after this long weekend. Read our review here, where Adam Fresco says "the screen lights up a little brighter every time the camera catches Neill, Dern or Goldblum doing their "oh no, not again" thing."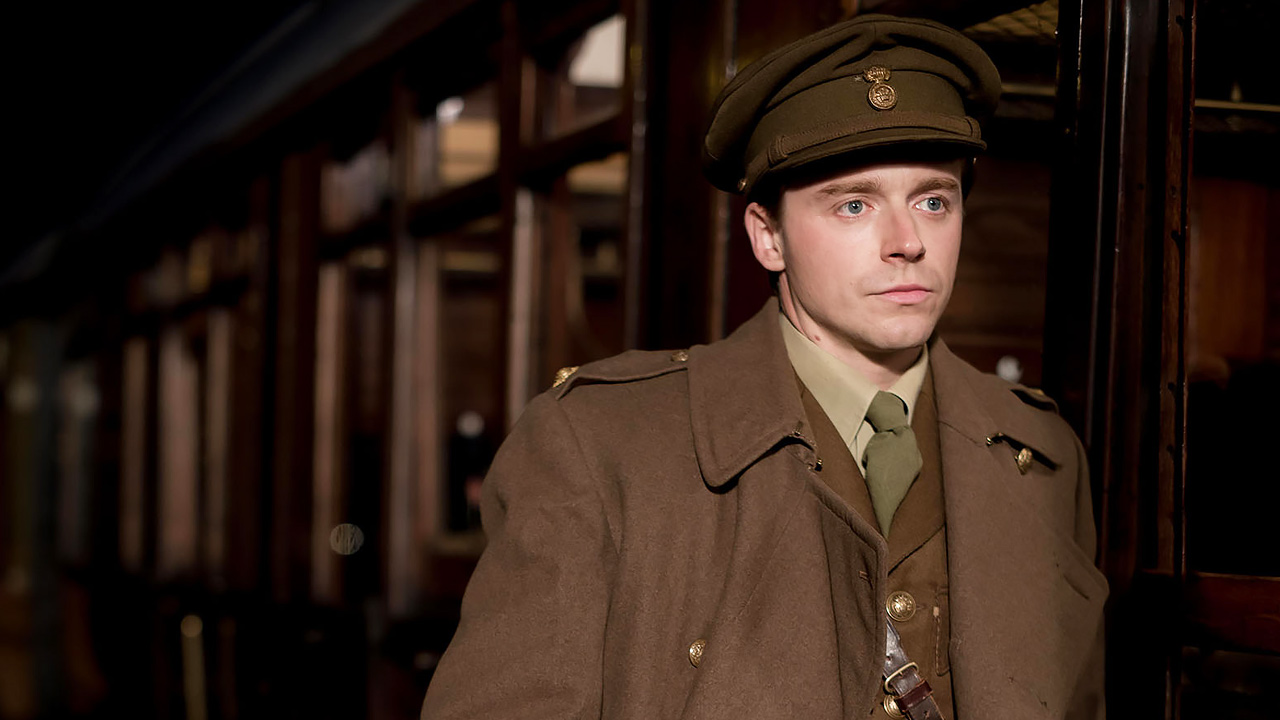 Terence Davies is a director with uncommon grace and empathy, and that's not lacking from his biopic of WWI soldier and poet Siegfried Sassoon. Peter Capaldi and Jack Lowden play Sassoon through the ages, as his tender and combative words spark passion in wartime readers.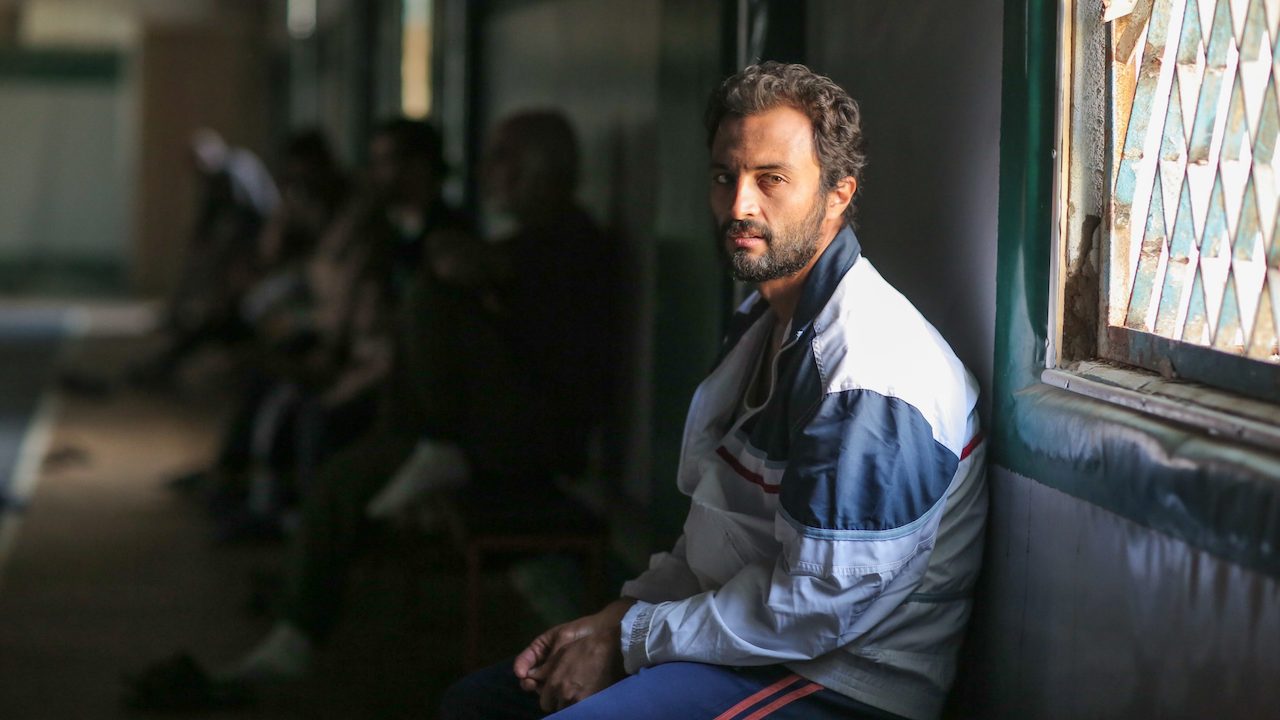 The winner of a Grand Prix at Cannes, Asghar Farhadi's latest morality drama is about a convict who becomes a local legend for returning a lost bounty. Nothing else in cinemas will toy with your preconceptions and allegiances more, told in the Iranian filmmaker's most striking visual and scripted flourishes.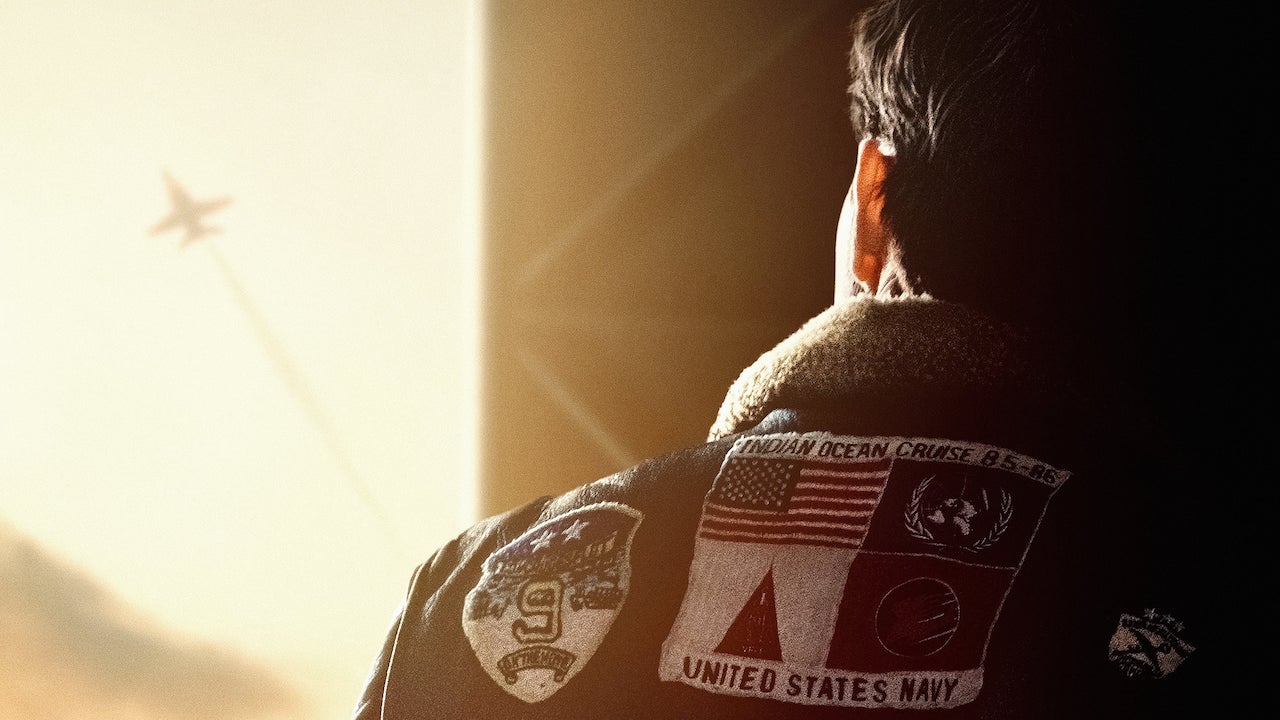 Plenty of Aussies have already caught Tom Cruise's return to the skies in cinemas: it's currently earned almost $34 million at the national box office. Strap in to your local cinema's cockpit for what our reviewer called "as close to a perfect sequel as you can get."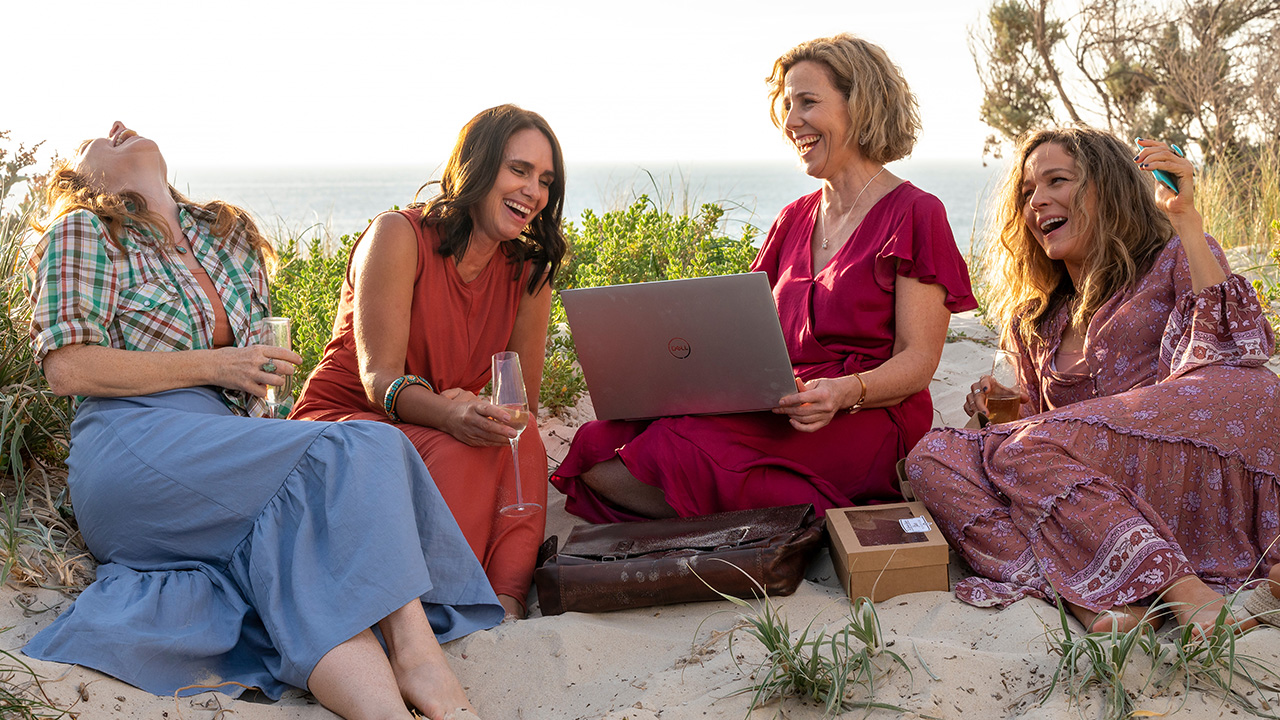 Seeking something raunchy? Bring your significant other, or just your pack of intimate besties, to this salacious Aussie comedy, about a recently unemployed wife who starts an all-male housecleaning business "with benefits". Read Laumato Lauano's review here: Sally Phillips "makes such an understated impact as a leading lady, from her comedic timing to her sexual frustration and personal struggles."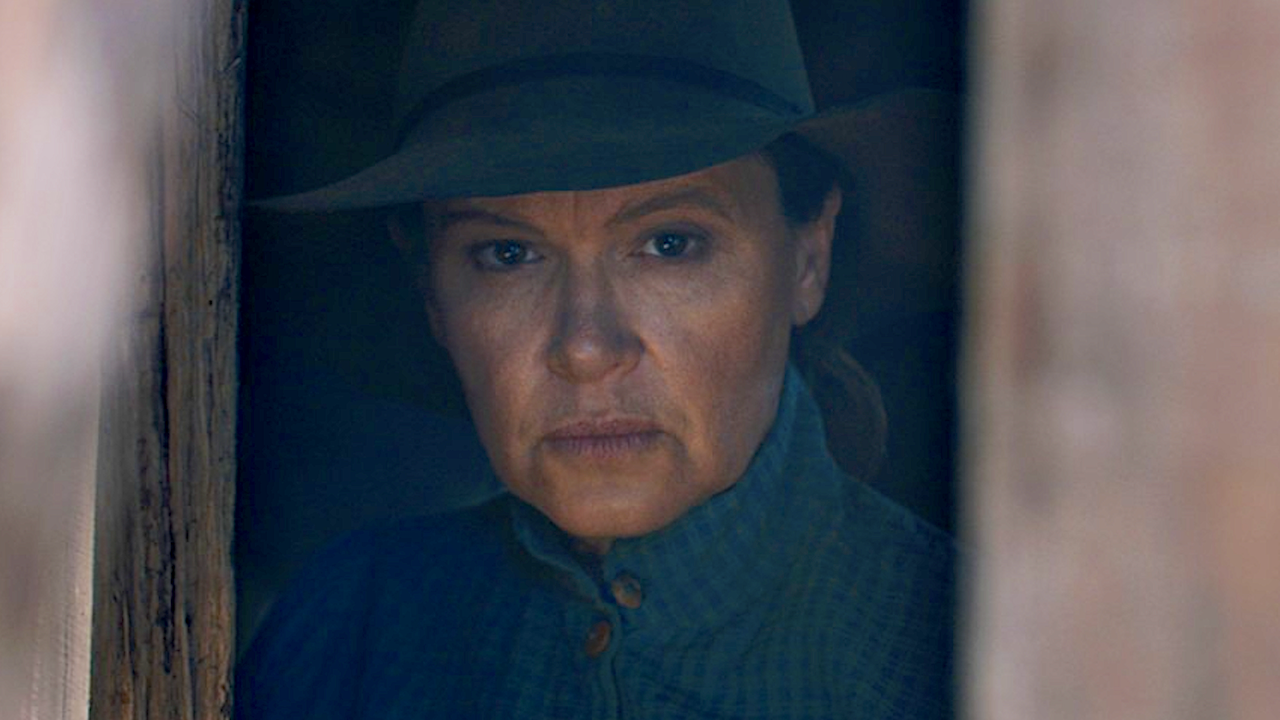 Leah Purcell is a national treasure, starring in and directing this adaptation of a beloved bit of bush poetry. Travis Johnson gave it a rapturous review, praising Purcell's commanding role in the whole neo-western production: "the film, fittingly, is Purcell's, and it is her performance as the stoic but conflicted Molly that carries the day. As an actor, she eschews showiness for subtlety, communicating decades of unspoken and perhaps unacknowledged pain."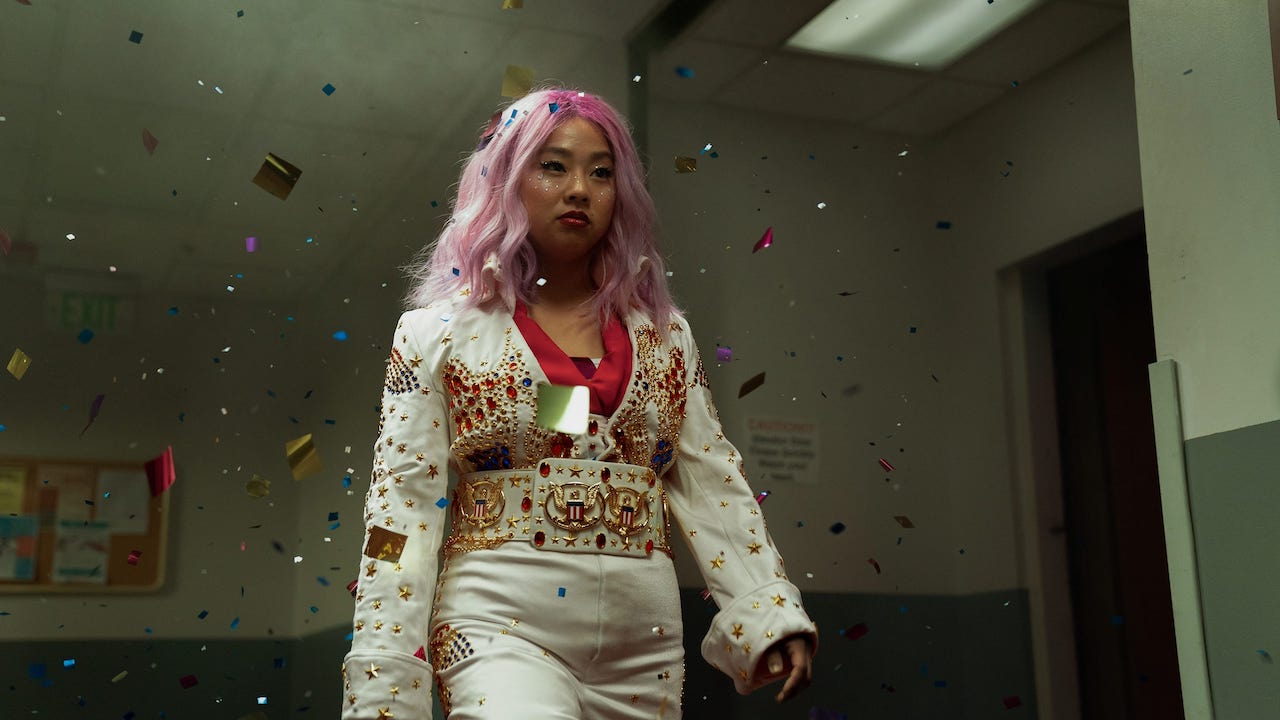 We still can't get over the Daniels' reality-warping sci-fi adventure, which should only be in Australian cinemas for a moment longer. If you've already seen it, it's time for a rewatch to catch all those minute alternate universes and stylish touches. And if you haven't seen it, well, take it from our review: "You'd better grab your ticket and hold on for dear life as the subtitles and sight gags barrel past. Nothing matters, Everything Everywhere All At Once posits, and that's what's so great about being here now."
Now onto what's streaming for those already comfy on the couch…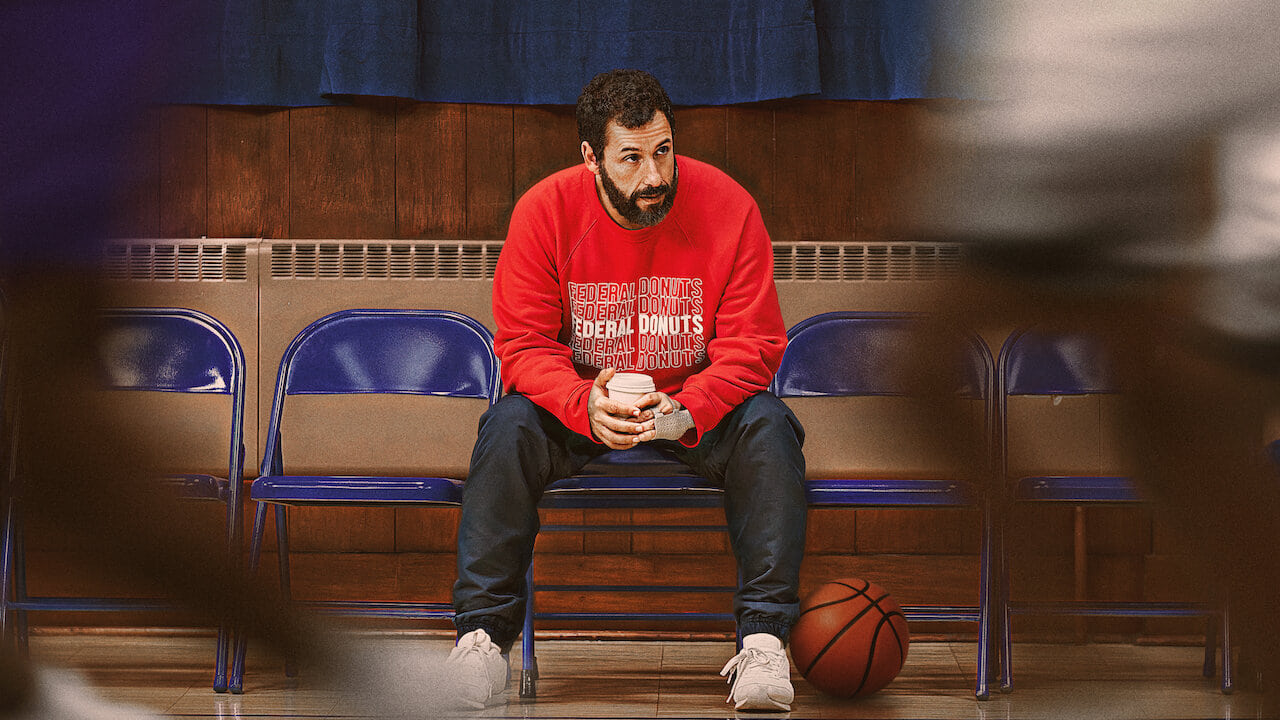 "Adam Sandler loves basketball and he loves making movies, so you quite simply will not believe what happens next." So begins our review of the Sandman's latest dramedy, a highly-recommended sports fable which is a blast for even non-ballers.
Also on Netflix: The last season of Peaky Blinders has just dropped, as has the first season of vampire YA romance First Kill. Rwandan genocide drama Trees of Peace sounds vital. And a new Pete Davidson special should have subscribers laughing it up on Monday.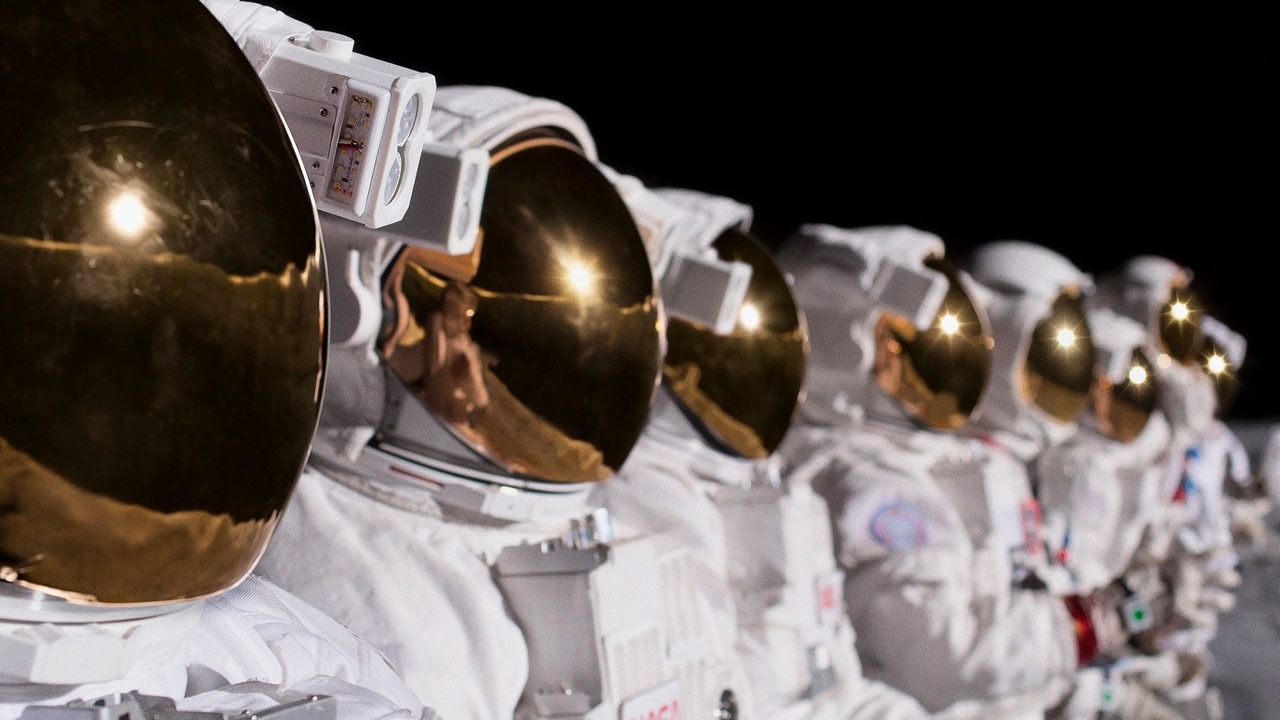 Want to escape this planet over the weekend? Try Apple's revisionist history of the space race, now in its third season. Reviewer Adam Fresco became increasingly addicted: "the more I watched, the more I fell under the show's hypnotic spell. It's a throwback to television dramas of yesteryear that found in science fiction a way to right the wrongs of modern America."
Also on Apple TV+: The long weekend's a good time to watch all of Severance if you haven't clocked in yet. Although it might make you more reluctant to show up at the office on Tuesday, according to Luke Buckmaster's review.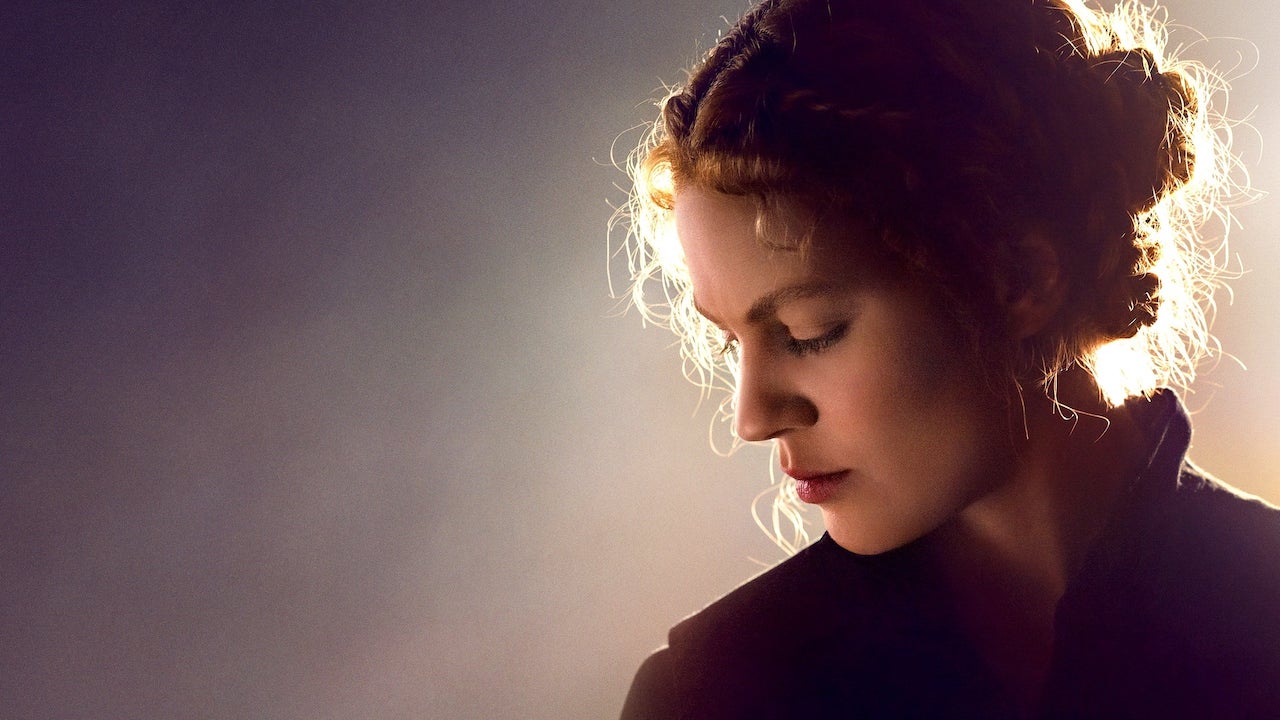 There's no better way to celebrate the Queen's birthday than by looking back at one of the former Lizzies who reigned over England. Becoming Elizabeth landed on our list of Stan's most exciting new additions for June, a retelling of her turbulent time on the throne that's essential for fans of the royal fam.
Also on Stan: Watergate drama Gaslit and comedy Girls5Eva have recently ended their seasons, becoming perfect binge material. The new Queer As Folk reboot is a great option to celebrate pride by meeting a new batch of besties.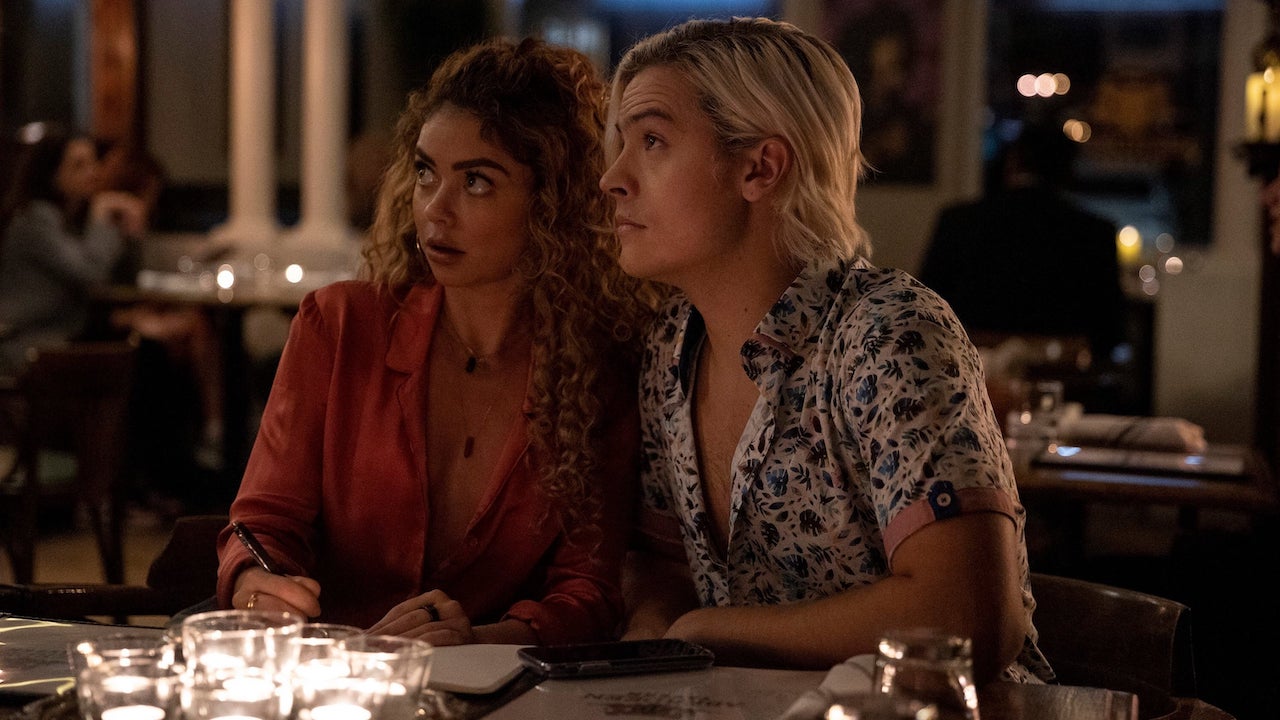 You can enjoy Pride Month and take in a fluffy romcom at the same time with this fresh story of social media deception: it stars Sarah Hyland and Dylan Sprouse as the mates of a guy who creates his dream BF online, only for the fictional "Cristiano" to become a viral sensation. Eep.
Also on Prime Video: New seasons of The Boys and Fairfax have just premiered. You'll also wanna get your eyes around the college campus thriller Emergency, which is earning rave reviews.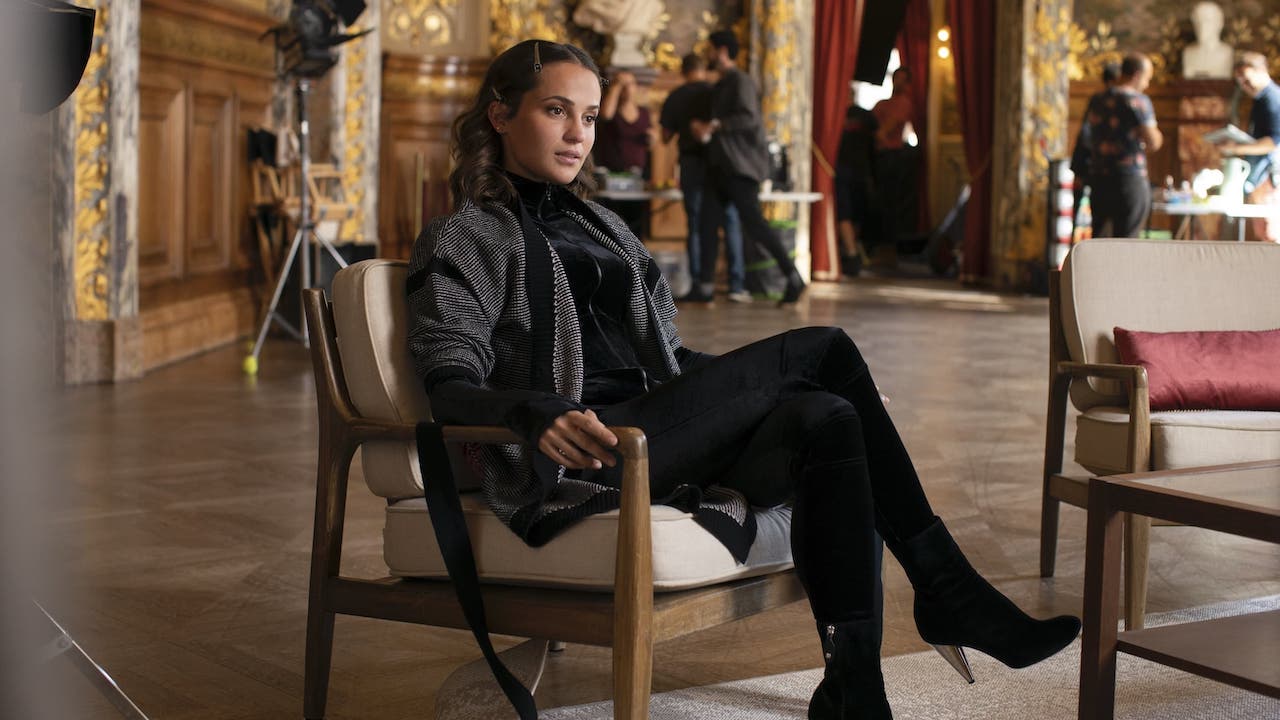 If you're exhausted by prestige miniseries retelling real events or movies that were perfectly fine the first time around, don't worry: so is Olivier Assayas, in his twisty return to the story of Irma Vep. This entrancing series got a great review from Amelia Berry: "Assayas seems to have his cake and eat it. The show for the most part playfully mimics the style of naturalistic comedy-dramas, beating pulpy streaming fare at its own game."
Also on BINGE: Timely docuseries The Janes is highly informative about the US's anti-abortion laws. S.W.A.T. just finished its fifth season, and Barry concludes season 3 with a bang: you could binge a season each day and finish with the big finale on Monday.