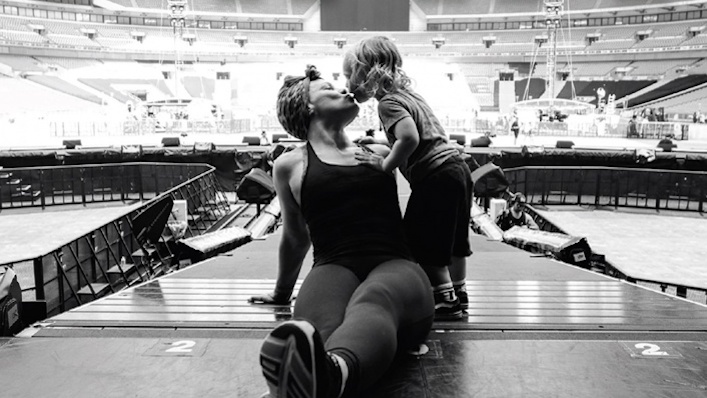 Heartwarming concert doco P!nk: All I Know So Far is landing on Prime Video this week

---
Watching the concert doco trailer below makes me realise I'm kind of jealous of P!nk's daughter. She gets to travel the world, surrounded by a chosen family of "people that are incredibly passionate about what they do", and every night she watches her mum whirl on a wire over the heads of thousands of concert-goers.
We'll get to see it all unfold on camera in the upcoming documentary P!nk: All I Know So Far, a combination of concert and personal behind-the-scenes footage telling the story of the pop star's 2019 album release and exhausting world tour.
Directed by The Greatest Showman's Michael Gracey, this inspiring doco is sure to be just as musical, gravity-defying and escapist, taking us into one beloved performer's daily routine. The same circus vibe comes through in P!nk's community and intimacy with her creative team, and of course in the trapeze and wire stunts the star has become known for in her concerts.
P!nk: All I Know So Far is coming exclusively to Prime Video, available for subscribers from May 21. We know that P!nk has a huge Australian fanbase, so you can expect a legion of pop fans to be watching with you if you tune in on the 21st to rock along.
A musical tour around the world with its climax at Wembley Stadium, but also a portrait of a woman trying to be a wife, mother, boss, athlete and one of the biggest pop stars in the world; I don't know how she does it. And by "she" I mean P!nk: All I Know So Far.