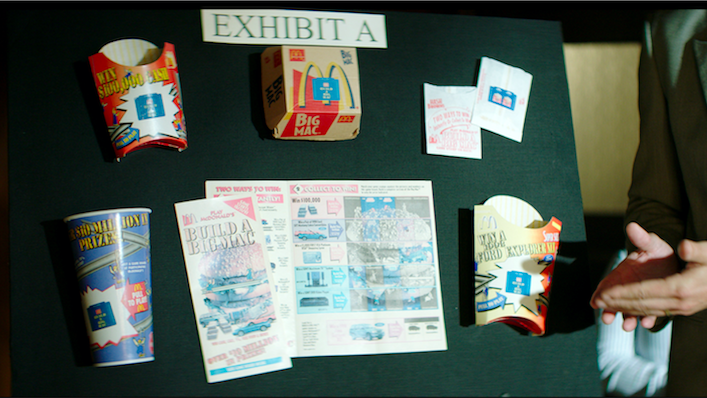 Heard about the McDonald's Monopoly fraud series McMillions? It's coming to Binge

---
The game of Monopoly has always, purposefully and incidentally, acted as a compact version of capitalism itself, what with its gameplay mechanics that cause the rich to get richer and the poor to get poorer. Not to mention its tendency to tear families apart.
At least the board game's vicious politics don't result in real financial scandal. Mostly. For the one bizarre historical instance in which an innocent game of Monopoly ended with a criminal mastermind defrauding McDonalds of $24 million dollars, there's now going to be a celebrated HBO docuseries, available for Australian audiences on the new streaming service Binge.
Sign up for Flicks updates
Executive produced by Mark Wahlberg, McMillions delves into the stranger-than-fiction story of 'Uncle Jerry', a mysterious figure who hoodwinked the McDonalds fast food empire and evaded the FBI from 1989 to 2001. The six-part series is available exclusively on Binge from Sunday June 28, and it looks like it could be the next crazy true story to scratch that Tiger King itch we've all been experiencing.
The tale has all the hallmarks of great con-job storytelling, as the scam goes from a profitable secret among family and friends, to a huge mafia conspiracy. It really does seem like the subject matter McMillions covers could be the "biggest fraud you've never heard of", and come June 28, you could be hearing all about it from the FBI agents, crime family bigwigs, and overnight millionaire talking heads involved in the con.
Every episode of McMillions will be available to stream on Binge from June 28.