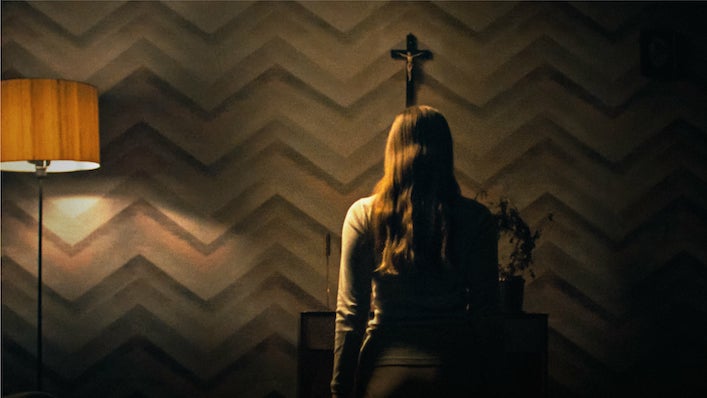 First look at the nerve-shredding horror movie Saint Maud

---
Catholicism has a pretty spooky reputation in film. Think of all those exorcisms in movies both classic and pretty lame, from The Godfather's baptism of blood to Carrie's bible-bashing abusive mum. It's about time that the religion had its own cinematic saviour: a martyr willing to step up to the plate and carve out a new image for 21st century religious terror.
Sign up for Flicks updates
A24 has been on a roll with their elevated brand of horror films, and the trailer they released a while ago for Saint Maud is no different. Directed by first timer Rose Glass, the British psychological horror film follows a recently converted nurse named Maud, who becomes obsessed with saving the soul of one of the patients in her care.
Check out the trailer below and marvel at the nerve-shredding visuals and tone, including a pretty horrific new form of flagellation that would bring a tear to Quentin Tarantino's eye.
Just in time for Ash Wednesday, certainly one of the spookiest days in the Christian calendar if only in name, we've also been gifted a lovely, haunting new poster for the film, showing off some of the terrific early praise the movie received at the Toronto Film Festival.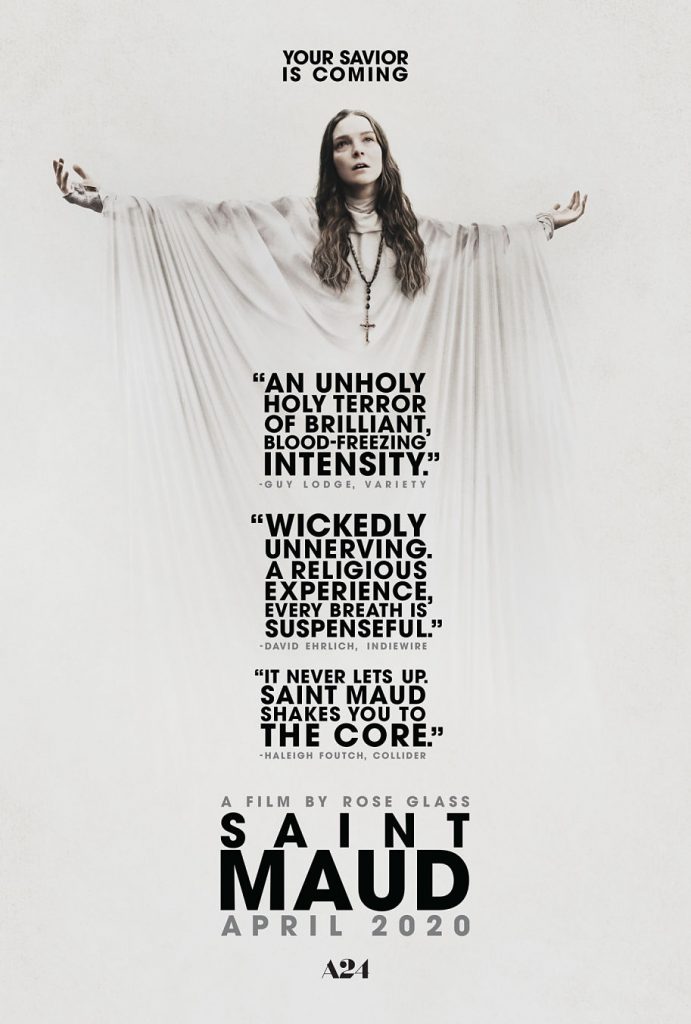 So far, Saint Maud has been blessed with a 91% fresh rating on Rotten Tomatoes. If this trailer and poster alone can freak us out this much, imagine how deliciously disturbing the entire film is likely to be.