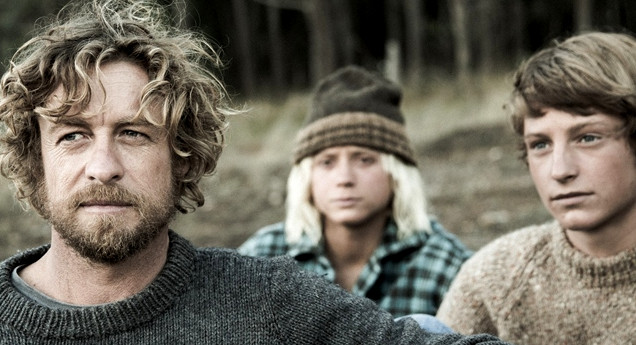 The first trailer has been revealed for Simon Baker's feature film directorial debut Breath, adapted from the book of the same name by beloved best-selling author Tim Winton. It certainly looks the part, with gorgeous underwater footage and assorted coastal locations.
Published in 2008, Winton's coming-of-age novel follows two teenage boys in the 1970s who live near Perth in Western Australia. They encounter an older surfer who inspires them to view the world differently. A review published in The New York Times described it as a "darkly exhilarating" novel which "excels at conveying the shadowy side of his country's beauty."
Recently speaking to The Guardian, Baker said he connected to the book because it focused on "that defining moment when you become an adult – where you step across that line from childhood to adulthood and things become serious".
The film, which will arrive in Australian cinemas on 3 May 2018, stars Samson Coulter, Ben Spence, Elizabeth Debicki, Richard Roxburgh and Rachel Blake.
There have been a few other Tim Winton big screen adaptations over the years. These include 1998's In the Winter Dark and the 2015 anthology drama The Turning, which comprised 17 short films directed by a wide range of Australian filmmakers, with a huge cast including Cate Blanchett, Hugo Weaving and Rose Byrne.
Watch the first trailer for Breath below.