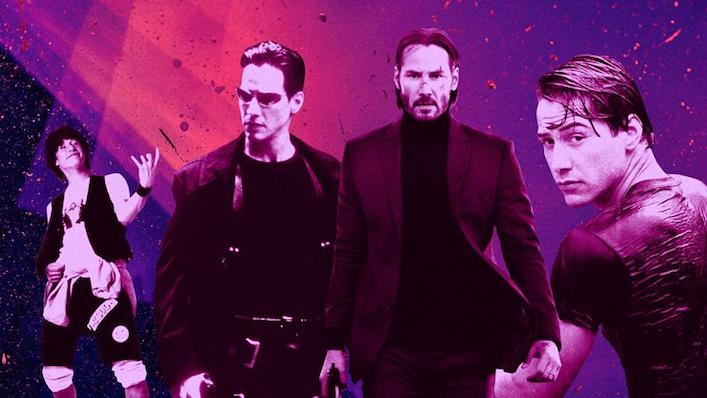 Excellent! A Keanu Reeves movie marathon is coming to Melbourne and Sydney

---
2019 has been the year of the Keanussaince. Like Matthew McConaughey before him, Keanu Reeves has enjoyed a widespread critical re-appraisal this year, driven by the third entry in the John Wick series and a handful of show-stealing comedy roles (namely Always Be My Maybe and Toy Story 4).
He also hasn't aged a day since Bill and Ted's Excellent Adventure, only getting more sexy and serene with each passing year. Keanu is infinite, and it's about time that a cinema institution recognised that.
From October 18 to December 13, Melbourne's Lido and Sydney's Ritz theatres are going to make it way easier to worship at the altar of Keanu, with screenings of the 90s heartthrob's best movies taking place every Friday night. And we're not just talking about the hits.
Sign up for Flicks updates
Sure, you've got your The Matrix (in 4k!) and John Wick, action classics influenced by Asian cinema which only Keanu could pull off. But you can also bear witness to Keanu's critically lambasted supporting role in Bram Stoker's Dracula, a performance so widely loathed its critical reception merits its own section on the film's Wikipedia page. He hasn't attempted a British accent onscreen since, and the world is a safer place for it.
Whether you're a Keanu evangelist who's only recently seen the light or a superfan since Speed, the program features slightly deeper cuts like My Own Private Idaho and The Lake House, curated to show you a more sensitive side of the Canadian icon. Never forget his The Lake House character's soulful delivery of lines like, "I'm an architect…I like to build."
True Keanu-heads are going to want to catch as many of these screenings as possible, so check out the Lido and Ritz websites for tickets and more information.
But above all: be excellent to each other.