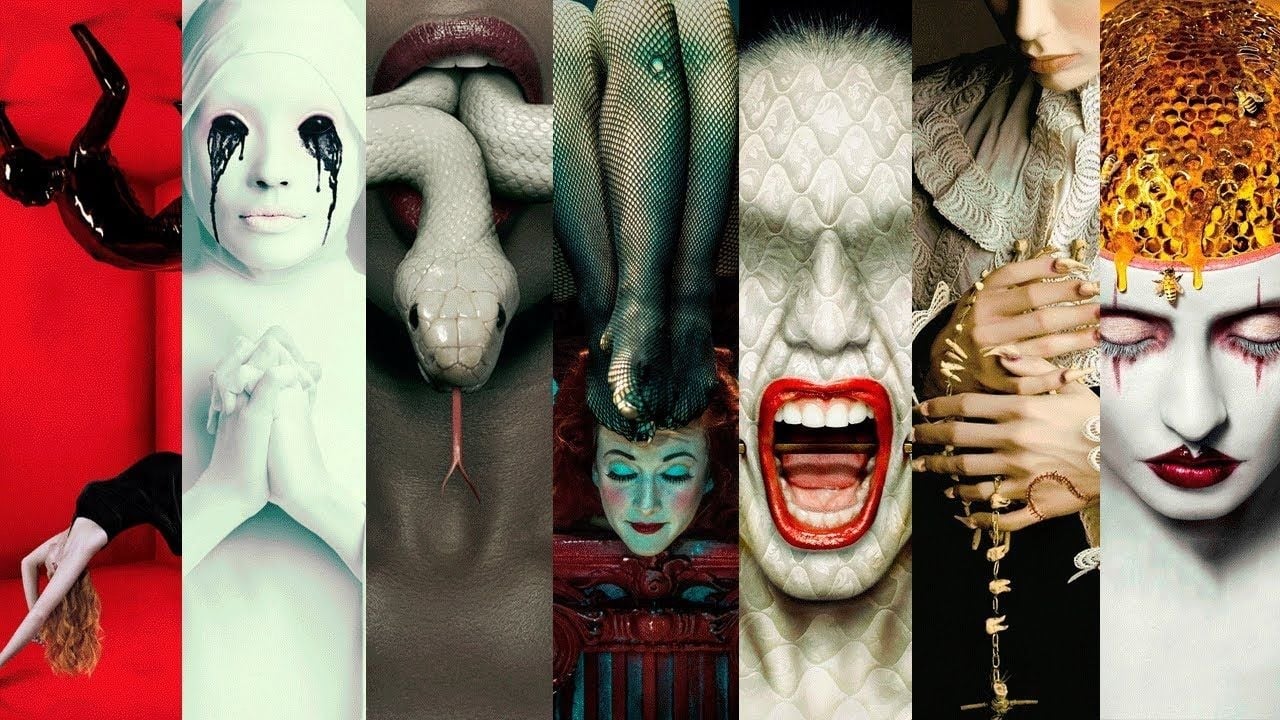 Every season of American Horror Story is now streaming on Disney+

---
Halloween never ends in the heightened, horrifying world of American Horror Story. Camp TV juggernaut Ryan Murphy has been spooking us out with a damn respectable ensemble cast and ever-ridiculous stories for over nine seasons: from the relatively straightforward Murder House to the wild, interconnected Apocalypse.
Now, Australian Disney+ subscribers can check out all nine complete seasons of American Horror Story, thanks to the Star content tile. The good thing about its (mostly) standalone, anthology season format? You can just move onto the next season of AHS once things start getting too bonkers.
To call American Horror Story chaotic would be a massive understatement, and also kind of a compliment. Season four is set in a 1950s freak show, whereas seven focuses on the political satire and social horror post-2016 election night: this is a series that thrives on shock value, doing whatever it takes to make a camp-conscious audience shriek and groan. Most seasons kinda fall off after several episodes, killing off great characters and adding in aliens or Nazis or whatever might stick.
But all along, showrunner Ryan Murphy has had that illustrious, committed returning cast to fall back on. Jessica Lange and Sarah Paulson bring gravitas to so many ludicrous moments, Evan Peters and Aussie Cody Fearne provide empathy and eye candy, and you can even expect mega-guest stars like Lady Gaga, Angela Bassett, and Stevie Nicks.
Let us never forget the sublime musical moment below from my personal favourite season Asylum, where the inmates are led in a singalong by Lange's nasty nun Sister Judy (…Judy-bo-Budy-banana-fana-fo-Fudy).
This year's episodic anthology series American Horror Stories is not available on Disney+ just yet, nor is the latest season American Horror Story: Double Feature. They're currently on BINGE, but you might want to creep back over to Disney+ once you're caught up to revisit the dark origins of the AHS world.