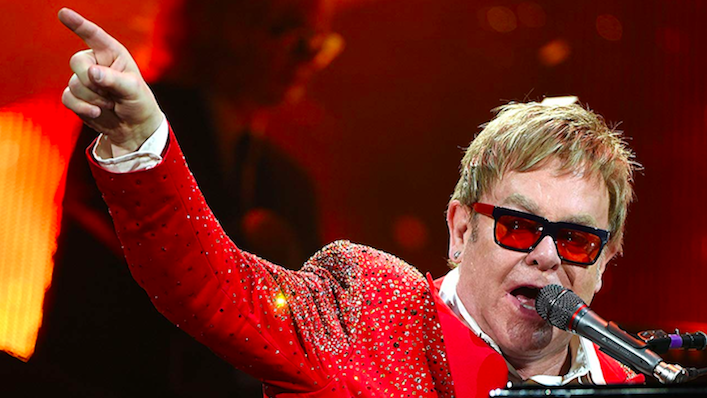 Elton John wasn't a fan of the 'messed up' Lion King remake

---
When it comes to Disney's 2019 remake of animated classic The Lion King, one of the creatives involved in the original was definitely not feeling the love tonight; Sir Elton John, who composed the 1994 soundtrack's five original songs, was "extremely sad" at not being adequately consulted for Jon Favreau's CGI remake.
Sign up for Flicks updates
In an interview with GQ UK, John said that the live action/motion capture megahit was "a huge disappointment…because I believe they messed the music up. Music was so much a part of the original and the music in the current film didn't have the same impact."
25 years ago, Elton John and lyricist Tim Rice's songs for The Lion King, including 'The Circle Of Life' and 'Hakuna Matata', were the highest grossing movie soundtrack of the year, certified Diamond (10x platinum) by the Recording Industry Association of America.
And to be fair, John was credited with reworking the 2019 film's musical compositions, contributing a new song with Rice entitled 'Never Too Late', which is eligible to compete for Best Original Song at the upcoming Oscars (which means, ironically, John could be competing against himself in the category, considering his original contributions to his own biopic Rocketman). The Brit was even slated to record a new song with Beyoncé, who voices Nala in Favreau's film.
But the song never eventuated, and, to Sir Elton, his original composition's "magic and joy were lost" in the bombast of the new hybrid CGI film – a common criticism among reviewers such as the AV Club, who summarised the film as "joyless, artless, and maybe soulless".
Regardless, international audiences absolutely lapped up the new film, which has so far grossed $1.6 billion, making it the biggest opening for an animated film and the 7th highest grossing film of all-time. So perhaps John is just salty at missing out on recording with Bey.