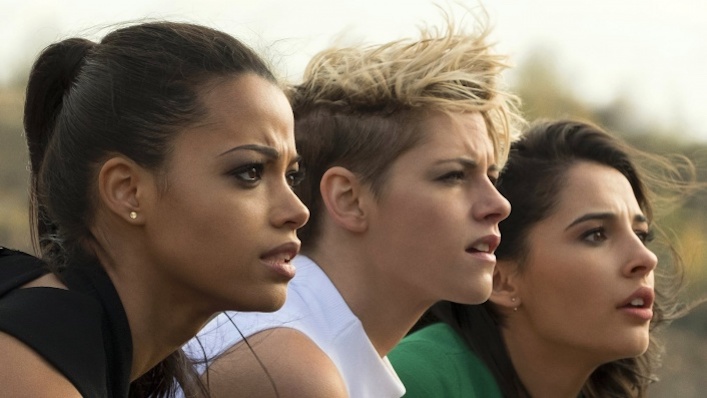 Elizabeth Banks says she knows why her Charlie's Angels reboot is flopping

---
It seems like only a few years ago that we were in the company of Cameron Diaz, Drew Barrymore and Lucy Liu for a pair of extremely noughties, amped-up action movies based on the 1970s jiggle TV phenomenon Charlie's Angels. It told the thin story of three beautiful secret agents fighting evil and getting at least three costume changes in any given scene, all under the faceless direction of a mysterious voice on the phone, "Charlie."
Maybe those films – Charlie's Angels and Charlie's Angels 2: Full Throttle – even feel too recent. That could account for why audiences aren't flocking to Sony's reboot of the property, which is currently struggling to earn $10 million domestically even on its modest $50 million budget.
Sign up for Flicks updates
Speaking with Australia's Herald-Sun, director and Brightburn actress Elizabeth Banks addressed the film's underwhelming financial response, citing sexism as the reason.
"Look, people have to buy tickets to this movie," she urged. "If this movie doesn't make money it reinforces a stereotype in Hollywood that men don't go see women do action movies."
Banks is, sadly, mostly right. Only a few examples of successful female-driven action films from the past decade come to mind, such as the well-received sleeper hit Atomic Blonde. One lucrative sub-genre for female action is in superhero films, but Banks was quick to distinguish her movie from blockbusters like Captain Marvel and Wonder Woman, saying that audiences consider superhero films to be a "male genre…So even though those are movies about women, they put them in the context of feeding the larger comic book world. You're watching a Wonder Woman movie but we're setting up three other characters."
For what it's worth, the new Angels film has received a lukewarm critical reception too. Flicks' own Craig Mathieson singled out Kristen Stewart's "charismatic performance" but not much else, calling the movie's weak plot "Mission: Very Much Possible".
Banks' comments plus this kind of criticism beg the question: who was this movie made for, then? Films made specifically for a female audience are not doomed by any means – look at hit rom-coms like Crazy Rich Asians (which earned $238 million on a similar budget to Charlie's Angels). There's something about the film which is not drawing in audiences of any gender, but Banks says her mission was clear-cut.
"Charlie's Angels has always been about women…we are not treading in a male space." The director finished by challenging her critics to "get up and make a fucking action movie. I welcome any of them into my realm." Charlie's Angels 2: Full Throttle 2 reboot starring Elizabeth Banks as an internet troll assassin? Now that sounds like it could be a hit.