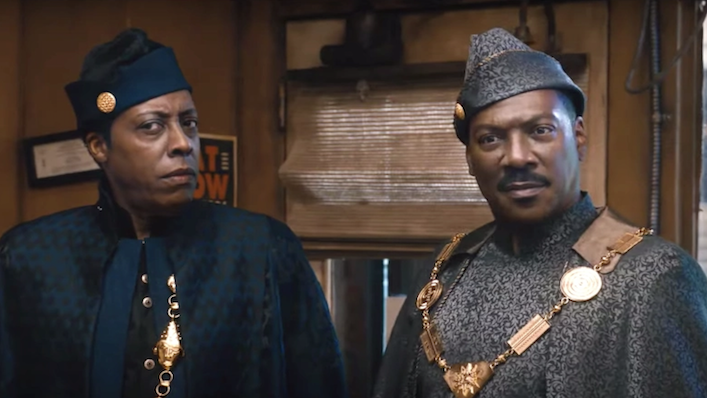 Eddie Murphy is back: the trailer and release date for Coming 2 America

---
All hail the glorious (and sadly fictional) kingdom of Zamunda! King Akeem (Eddie Murphy) is returning to his adoptive home of the USA in the upcoming sequel to the 1988 comedy classic. And we've got the fresh new teaser trailer below to prove it, which reunites Murphy with Arsenio Hall, Wesley Snipes and James Earl Jones.
The first trailer for Coming 2 America promises us something old and something new, with returning cast members hamming it up in their best Zamundan fineries alongside new talent like Teyana Taylor, Leslie Jones, Tracey Morgan and Jermaine Fowler.
The sequel will pick up with Prince Akeem, now King Akeem, learning that he has a male heir in New York, meaning he and his loyal buddy Semmi have to shelp back across the pond for more cross-cultural hijinks.
And since this is an Eddie Murphy joint, both Murphy and Arsenio Hall will play a few different parts with the help of some gnarly prosthetics.
Coming 2 America will strut onto the screens of Prime Video subscribers on March 5, 2021, so be sure to wear your best chains and capes to fit in with the bevy of Zamundan royalty on display.