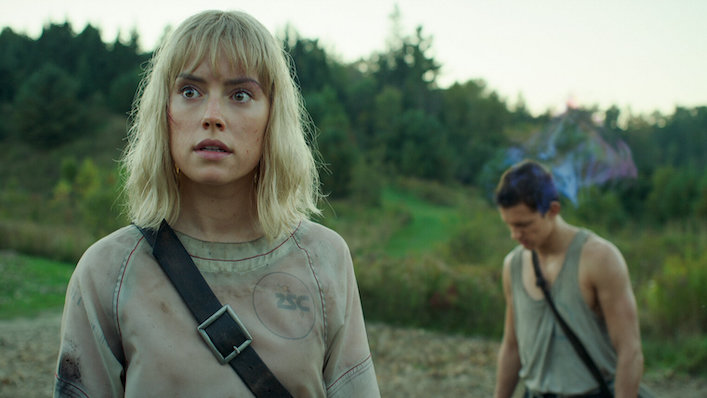 Dystopian epic Chaos Walking has been fast-tracked to digital release

---
Chaos reigns in Doug Liman's latest directorial effort Chaos Walking, the long-awaited adaptation of a series of gritty dystopian YA novels written by Patrick Ness.
The film stars mega-franchise darlings Tom Holland and Daisy Ridley as outsiders travelling through a world without women, where every single thought that passes through the surviving men's heads is broadcast aloud for all to hear.
If you haven't already seen the trailer below, get set for some freaky worldbuilding, Mads Mikkelsen wearing a stylin' fur coat, and dramatic sci-fi visuals.
Chaos Walking has been fast-tracked onto digital platforms in Australia, and is simultaneously screening in Australian cinemas. Despite some lousy reviews, it's a must-see for anyone who has ever wanted to live inside Tom Holland's head for a few hours.