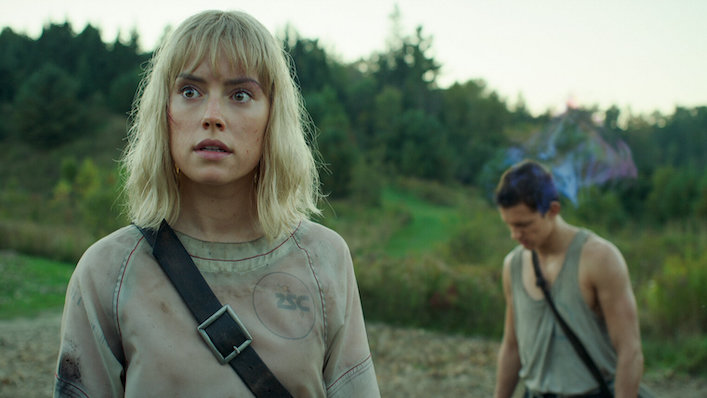 Dystopian disaster Chaos Walking is now available to watch on Prime Video

---
Chaos reigns in Doug Liman's Chaos Walking, the long-awaited adaptation of a series of gritty dystopian YA novels written by Patrick Ness. And we mean long—shot in 2017, the film got a measly limited release earlier this year, after rounds of reshoots and negative feedback.
It stars mega-franchise darlings Tom Holland and Daisy Ridley as outsiders travelling through a world without women, where every single thought that passes through the surviving men's heads is broadcast aloud for all to hear.
If you haven't already seen the trailer below, get set for some freaky worldbuilding, Mads Mikkelsen wearing a stylin' fur coat, and dramatic sci-fi visuals. Despite some lousy reviews, the dystopian drama is a must-see for anyone who has ever wanted to live inside Tom Holland's head for a few hours.
In his review from March of this year, Luke Buckmaster found a generous way to consider Liman's "weird, staggering, blabbering movie: as a coming-of-age story that finds unconventional ways to fuse character, concept and content."
If some walking, talking, blabbering and coming-of-age is what you're after, then the arrival of Chaos Walking onto a streaming subscription will be great news. From Tom Holland's unstoppable mouth to your tired ears.