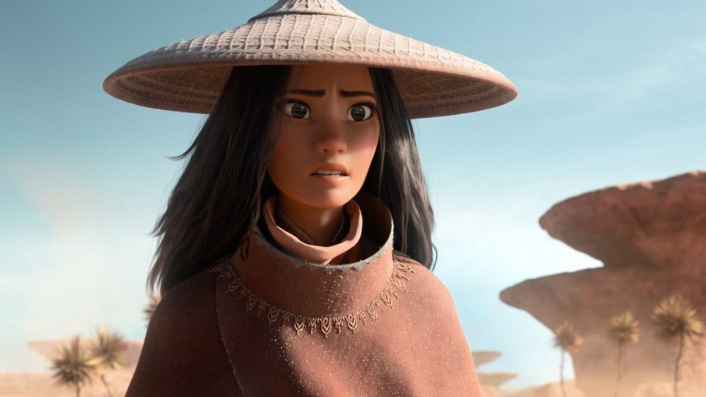 Disney's Raya and the Last Dragon will be simultaneously released in cinemas and on Disney+

---
There's not one but two ways to catch Walt Disney Animation's next CGI classic, Raya and the Last Dragon. Which could come in handy, because this movie looks so nice you might need to see it twice.
Maybe it's the sword combat, maybe it's the adorable creature designs and unique, fantastical world-building. Either way, Raya and the Last Dragon will be available to watch both at home and in cinemas around Australia at the beginning of March.
You can take your family or Disney-loving friends to see Raya and the Last Dragon in cinemas from March 4, when the film will screen at cinema locations all across Australia.
The day after, on March 5, Raya and the Last Dragon will arrive on Disney+ with Premier Access, a similarly exclusive pricing tier to the service's 2020 title Mulan. It will cost $34.95 to stream.
So you've got three choices: A), be a Disney+ subscriber and pay a little extra to screen Raya and the Last Dragon at home early, B) wait until the movie's released onto the platform as part of your regular subscription in a few months time, or C) to see the film in cinemas!
One impressive feature of Raya and the Last Dragon we can already appreciate is that stunning voice cast of Asian-American talent including Kelly Marie Tran, Benedict Wong, Gemma Chan, Daniel Dae Kim, Sandra Oh and Awkwafina as the irreverent dragon Sisu.