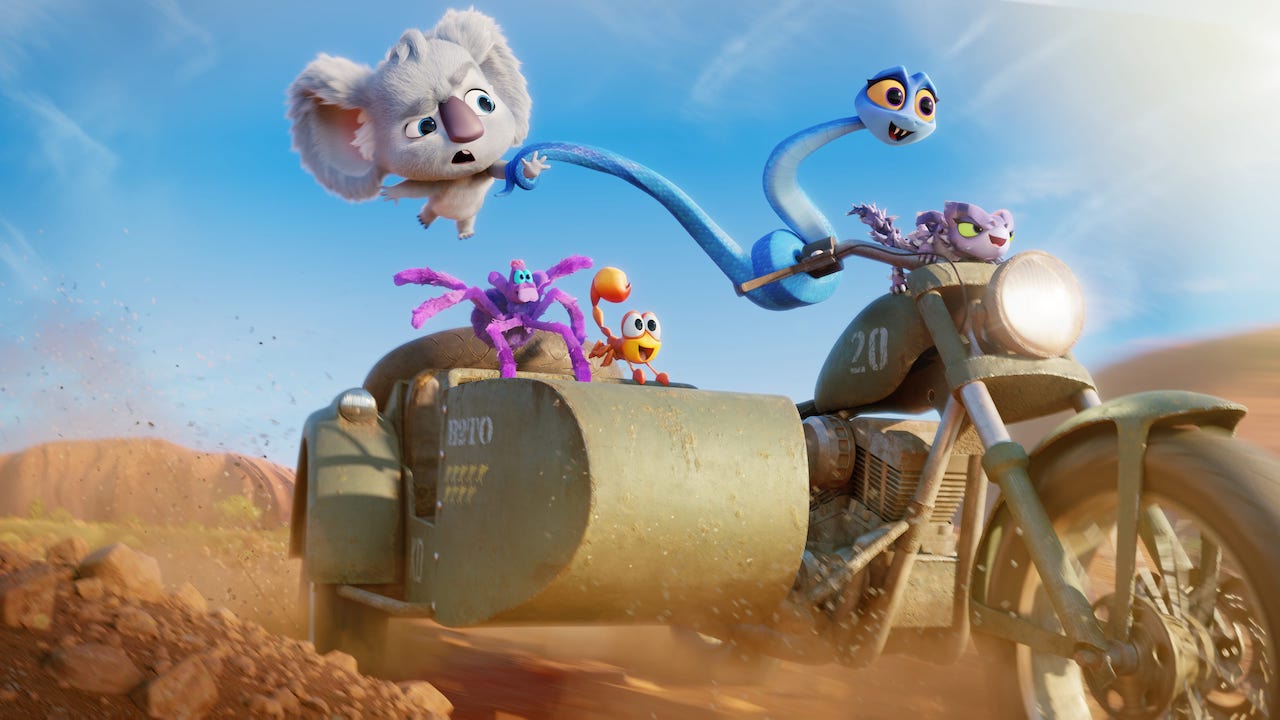 Cute/deadly animals of the bush, unite! Trailer and release date for Back to the Outback

---
For too long, Australian animals have been antagonised, cast as villains of the natural world. Especially snakes, spiders, and anything that crawls at ankle-height.
(One notable exception would be the episode of Peppa Pig that was in fact pulled from release in Australia since its message that 'spiders are actually really sweet and can't hurt you!' is decidedly unsafe for this apocalyptic hellscape of an island.)
Back to the Outback stars four cuddly, under-appreciated Australian animals (and one narcissistic koala) deciding to live without the approval of those sneering, gawping humans. You and your own motley crew of creatures can catch this delightful animated movie in cinemas, or on Netflix from December 10.
A taipan snake voiced by Isla Fisher urges her fellow 'dangerous animals' to escape the confines of their restrictive zoo to enjoy a more natural life in the bush. "Out here we can be ourselves", she coos in the trailer below, just one famous voice in a neat Aussie-centric cast.
Miranda Tapsell is a thorny devil; Angus Imrie is a goggle-eyed scorpion; and Guy Pearce is a purple funnel-web spider. They all look pretty dang cute to me, but not to celebrity koala Pretty Boy (Tim Minchin), who begs the heavens: "Don't let me die with ugly animals!"
Whether you're keen to see Back to the Outback on a big cinema screen or from the comfort of your own home, those little Aussie touches will definitely be worth paying attention to.
Eric Bana as a villainous zookeeper is a weird one: does anyone want to see Steve Irwin basically function as the bad guy in a kid's film?