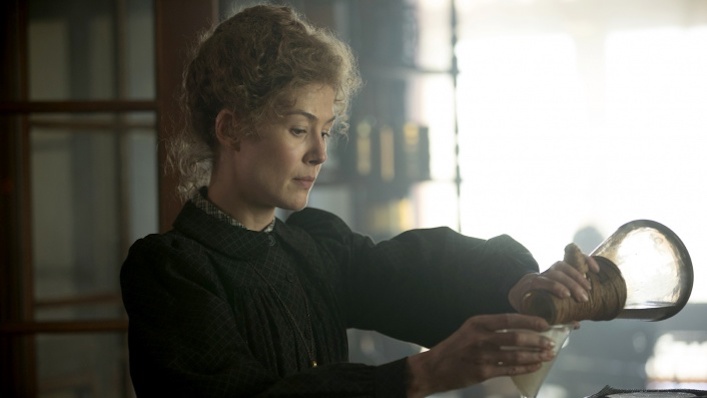 Check out the trailer and Australian release date for Marie Curie biopic Radioactive

---
When you think of a female scientist, Marie Curie is probably the first one that comes to mind.
A brilliant and tragically self-sacrificing physicist and chemist, Curie coined the term 'radioactivity', for a phenomenon she discovered alongside her husband Pierre and Professor Henri Becquerel.
Curie's death from the very radiation she studied is so perfectly heartbreaking and cinematic, it's kinda weird there hasn't been a modern major biopic about her yet. Until now!
Sign up for Flicks updates
Gone Girl star Rosamund Pike plays the great scientist in Radioactive, a historical drama directed by Marjane Satrapi. The film arrives in select cinemas around Australia on November 5, and its rousing trailer is below, for your enlightenment.
Pike brings all her intensity and poise to her role as a woman torn between her ambitions and her disadvantaged state as a young woman in the exclusive scientific scene of 1890s Paris.
Radioactive screened at the Toronto International Film Festival, and now it's headed our way, with screenings in plenty of Aussie cinemas from November 5. Click below to figure out the best time for you to get acquainted with Madame Curie!