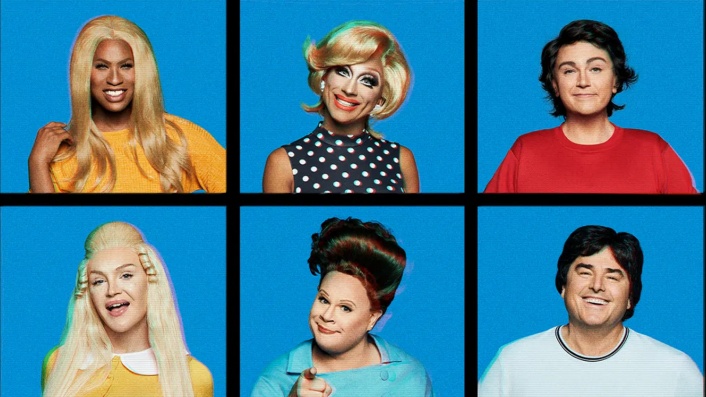 Camp fever dream Dragging The Classics: The Brady Bunch is now on Paramount+

---
The Brady Bunch has bunches of camp appeal—we've known that since the agonisingly wholesome family sitcom premiered in 1969, hitting the peak of eleganza with this winking drag cameo in the genius 1995 satirical Brady Bunch Movie. Yes, that's mother RuPaul Charles as the school guidance counsellor informing Jan that she betta work.
Are you ready for the Brady + drag shenanigans to be taken to a whole new level? Dragging The Classics: The Brady Bunch is an absolutely deranged and niche TV event bringing together performers from RuPaul's Drag Race and the now-middle-aged Brady Bunch kids, to recreate a season two episode of the OG series.
Available to stream right now on Paramount+, Dragging The Classics: The Brady Bunch is a hilariously camp special first released back in June to celebrate Pride Month. The cast is made up of a bewildering blend of Drag Race contestants and most of the Brady kids—but they're not all playing the roles you'd expect.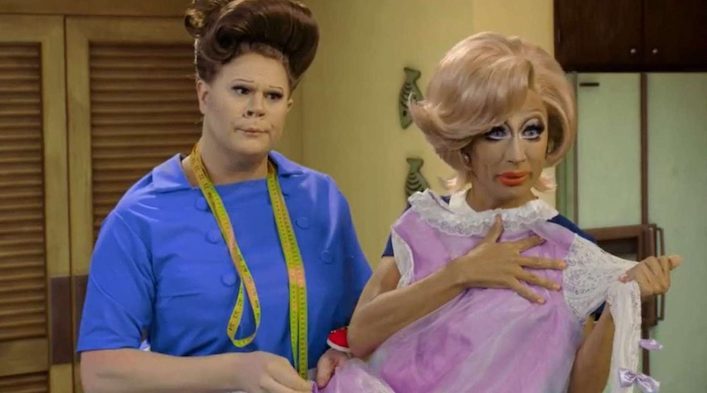 That's season 11 Miss Congeniality as housekeeper Alice, and season six winner and insult comedian Bianca Del Rio as mom Carol Brady. Dad Mike Brady is played by Barry Williams, who played eldest son Greg in the original series, whereas Greg is being played by season six Miss Congeniality and controversial All Stars 3 self-eliminee BenDeLaCreme, in boy drag. You following?
All Stars 5 and 6 winners Shea Couleé and Kylie Sonique Love appear as the ever-competitive sisters Marcia and Jan, and season 13 finalist Kandy Muse is well-cast as lisping youngest daughter Cindy. The original Jan and Cindy, Eve Plumb and Susan Olsen, will also pop up in supporting roles.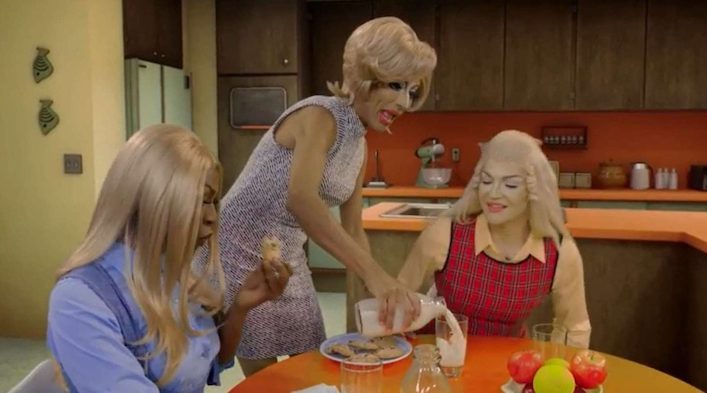 Meanwhile, youngest sons Peter and Bobby are played by their original performers Christopher Knight and Mike Lookinland, despite both men being quite visibly into their 60s. And RuPaul and her right-hand woman Michelle Visage put in guest appearances too. Phew! It's camp, baby!
It seems the only surviving Brady missing from the whole ordeal is Maureen McCormick, unavailable as "Marcia, Marcia, Marcia!!" But I'm sure Shea Couleé will do an equally pristine job in the role. If Dragging the Classics: The Brady Bunch sounds equally exhausting and deliriously fun to you, Paramount+ is the place to see it all go down.