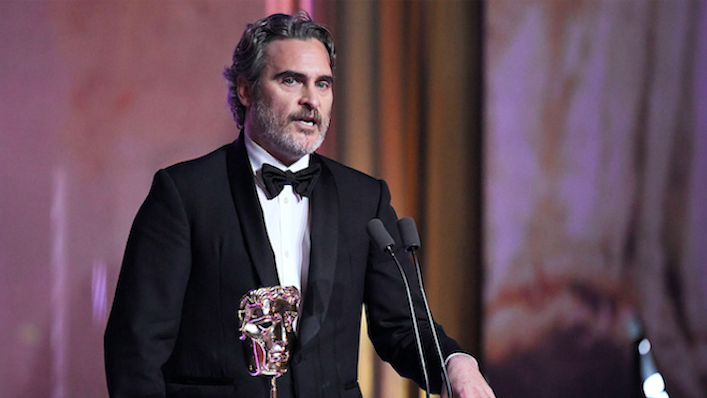 BAFTAs 2020: 1917 builds momentum, but winner speeches criticize lack of diversity

---
As in the story of the film itself, 1917 is becoming the little awards season soldier that could, slowly but steadily chugging to the front of the line in an effort to win the biggest film gong of all: the Best Picture Oscar. Earning a BAFTA at the British ceremony last night for Best Film and Best Director is a great way to continue that streak.
Sign up for Flicks updates
Sam Mendes' anxiety-inducing war drama earned seven awards, due perhaps in part to some well-placed British pride in the patriotic source material. On an evening where the attending royals are in the midst of family scandal, maybe choosing a more traditional film than Best Original Screenplay winner Parasite or supervillain origin story Joker is a kind of comfort.
Brad Pitt wasn't in attendance to pick up his award for Best Supporting Actor for his role in Once Upon A Time In Hollywood, instead choosing co-star Margot Robbie to read out his sassy acceptance speech, which began, "Hey Britain, heard you just became single…welcome to the club. Wishing you the best with the divorce settlement."
And the tongue-in-cheek criticism didn't end there. Taika Waititi's speech in celebration of his Best Adapted Screenplay award noted that, "coming from the colonies, it's been very nice to take a little bit of your gold back home where it belongs." When the British establishment wasn't under fire for its dark past, it was being lambasted for its lack of diversity in this year's nominees, even by those who benefited from nominations.
The most memorable example of this would be Joaquin Phoenix's searing acceptance speech for his performance in Joker. Phoenix was appreciative of the win but also "conflicted, because so many of my fellow actors that are deserving don't have that same privilege."
He added: "I think we send a very clear message to people of colour that you are not welcome here, people who have contributed so much to our medium and our industry, in ways that we benefit from." The blunt speech was received with a combination of supportive nods and blank-faced discomfort by the glamorous audience.
Read a full list of the nominees and winners here, and remind yourself that for some reason Margot Robbie and Scarlett Johansson were both nominated for two different performances. Instead of, say, Awkwafina or J.Lo or Cynthia Erivo or Lupita Nyong'o or you get the picture.