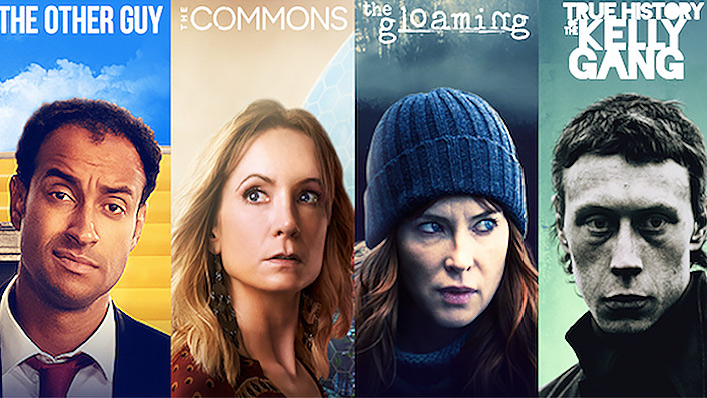 A massive line-up of original Australian content is coming to Stan this summer

---
This summer, why not forgo the sunburns, mozzie bites, and awkward barbecue banter? Stay indoors and check out the terrific, all-original Aussie content Stan has lined up for release over December and January, culminating with the release of Justin Kurzel's hotly anticipated True History of the Kelly Gang.
The streaming service has proudly announced that their lineup of Australian movie and TV shows is the "biggest ever summer line-up," revealing four projects created by and for Aussie audiences. The first of these is season two of Matt Okine's The Other Guy comedy series, with all six episodes landing on December 13.

After that, Christmas Day will see the release of the eerily prescient The Commons. An eight-part "vision of our near future," the show tackles motherhood and relationship drama in the wake of not-so-unbelievable environmental destruction. Starring Downton Abbey's Joanne Froggatt and local talent Ryan Corr and Damon Herriman (who is in bloody everything at the moment), The Commons is set to premiere in the midst of heightened climate debate. The below photo is from the series' press release, a computer-generated version of Sydney in ruins –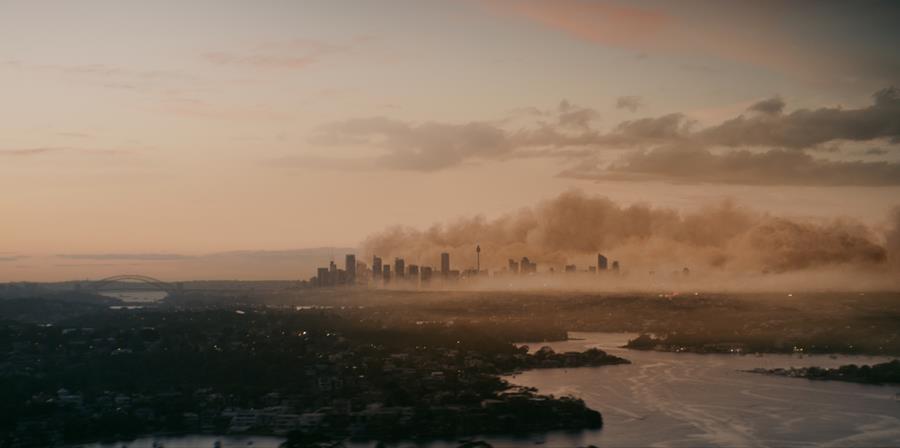 And then here's a photo of Sydney from the past week. Cool cool cool.
Another eight-part drama, The Gloaming, is set to premiere on New Year's Day, with episodes directed by Wolf Creek's Greg McLean. It concerns two detectives "bound by a childhood tragedy" who are drawn into deciphering a tragedy with supernatural connotations.
Sign up for Flicks updates
Finally, Snowtown director Justin Kurzel's earthy retelling of the True History of the Kelly Gang will arrive on Stan on Australia Day, of all days. Flicks' own Alexandra Heller-Nicholas raved that the film "issues a sharp bolt of electricity directly into the heart of this well-worn legend, granting it an intoxicating energy that speaks well beyond the hackneyed 'wild colonial boys' clichés of yore."
Sounds like for those of us looking to reckon with Australia's troubled past and environmentally devastated future, Stan is the place to be this summer!