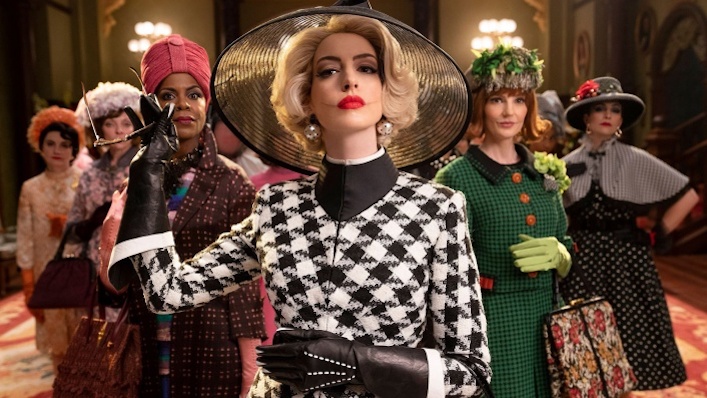 Australian trailer and release date: The Witches

---
The 1990 film adaptation of Roald Dahl's children's novel The Witches had absolutely no right to be as traumatising as it was. I mean, it was directed by British horror auteur Nicholas Roeg, and featured sadistic hags trapping children in paintings, as well as turning them into rats and dolphins. What the hell.
Now, 21 years later, motion-capture wizard Robert Zemeckis has crafted a brand new adaptation starring Anne Hathaway as the glamorous and totally evil Grand High Witch. And oh god we're going to be completely disturbed by this movie too, aren't we?
Sign up for Flicks updates
The Witches arrives in Australian cinemas on December 10, a delightfully dark treat for family audiences but also nostalgic fans of Dahl's twisted kids' book.
Check out the trailer below, narrated by Chris Rock as the grown version of the intrepid youngun whose vacation with his wise grandma (Octavia Spencer) is threatened by a society of child-hating witches.
Set in 1960s Alabama, the movie was made by the fantasy dream team of Guillermo Del Toro, Alfonso Cuaron and Zemeckis, and it's great to see Anne Hathaway truly hamming it up in the thickly-accented, glam role Anjelica Huston did such a great job with back in 1990.
Click below to figure out which local cinema you should be directing your broomstick towards on December 10; and warn a child near you! The Witches are coming!