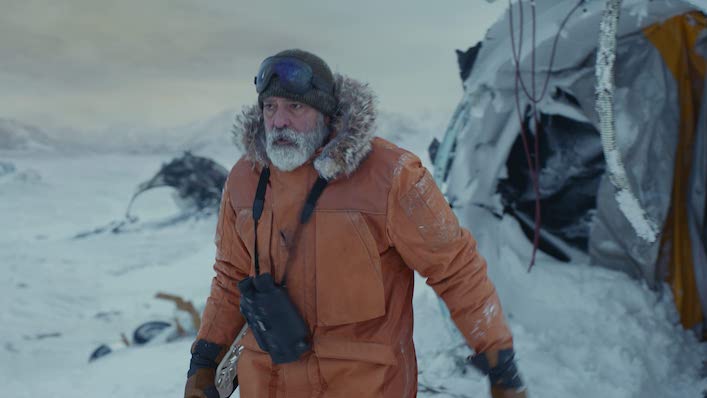 Australian trailer and release date: The Midnight Sky

---
Based on Lily Brooks-Dalton's acclaimed novel, The Midnight Sky is the latest project from George Clooney, who will direct and star as a lonely earthling named Augustine.
This poor guy faces a pretty big conundrum. Stranded in the Arctic after some vague global catastrophe, Clooney's scientist must warn a crew of astronauts away from landing on Earth. After this year, I would probably do the same courtesy to any crews of enterprising visitors too.
Check out the trailer for The Midnight Sky below, which also stars Felicity Jones, David Oyelowo, Kyle Chandler, and Demián Bichir. This isn't Clooney's first time in the director's chair, and it shows—the movie's visuals look sweeping, bleak, and just a bit reminiscent of Ad Astra, the 2019 film that starred Clooney's buddy Brad Pitt.
All we really wanna know is…with that luscious beard and Arctic setting…is Clooney playing an edgy, realistic version of Santa Clause? I won't be mad if that's the case.
You have a few choices when it comes to how to watch The Midnight Sky. Either check it out when the film arrives in cinemas in Australian cinemas on December 10, or when it arrives on Netflix on December 23.