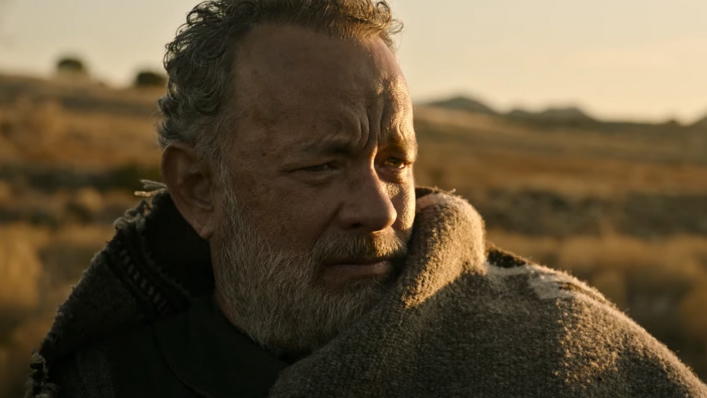 Australian trailer and release date: News of the World

---
"Look at me…I'm the Captain now." Tom Hanks was threatened with that iconic quote in Captain Phillips, but in the upcoming western drama News Of The World, he might be able to spit that line back at anyone he cares to intimidate.
As Captain Jefferson Kyle Kidd, Hanks leads the latest film from action director Paul Greengrass, a aestern epic about a grizzled war veteran taking responsibility for a lost ten-year-old girl. Check out the sweeping trailer below; this definitely looks like a movie you'll wanna see on the big screen.
Sign up for Flicks updates
Reuniting Hanks with Greengrass after their celebrated work together on Captain Phillips, News Of The World introduces us to Captain Kidd, a kind of travelling storyteller who moves from town to town in a fractured, post-Civil War America.
But in all of Kidd's romantic tales of presidents, feuds, and international adventures, he's never gotten close to the drama of caring for an outcast child from the Kiowa people.
Tasked with delivering Johanna to her uncle and aunt against her will, Kidd and the kid grow closer, travelling hundreds of miles together and searching for a place that either of them can call home.
News Of The World will mosey on in to Australian cinemas on January 14, 2021, making it one of the first exciting new releases of next year.
Speaking about his collaboration onscreen with 12-year-old Helena Zengel, Hanks was effusive, saying: "I believe actors are born. You can't learn how to be an actor, you just are. Her silences, her eyes, her instincts—she may have no sense of what the rules of acting are, yet she already knows them implicitly."