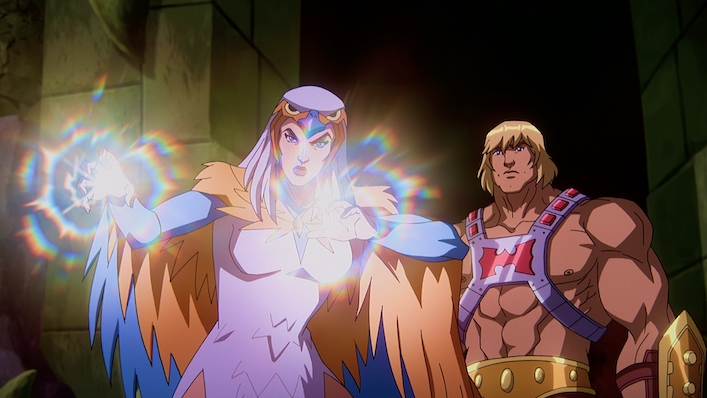 Australian trailer and release date for Masters of the Universe: Revelation

---
We're still hanging out for the reported live-action He-Man movie, with no concrete idea of who He will even be. But for fans of the original 1980s cartoon and toy line, that won't matter at all.
Because instead, we've been gifted a brand new animated reboot series: Netflix's Masters of the Universe: Revelation. They're time-worn and goofy characters, now in gloriously rendered mint condition.
Developed by nerd king Kevin Smith, Masters of the Universe: Revelation has assembled an appropriately nostalgic retro cast of your favourite genre icons from the eighties and nineties: Mark Hamill is Skeletor, alongside Alicia Silverstone, Sarah Michelle-Gellar, and Chris Wood as He-Man himself.
Hear the new voice talent trying out their characters in the colourful trailer below, awesomely soundtracked to Bonnie Tyler's "I Need A Hero".
Netflix's trailer emboldens ageing fans of the original show with the tagline "After 40 years, take back the power." Could be a great chance to introduce contemporary fantasy nerds to this fun franchise, raising a whole new generation of Teelas and He-Men. He-Manses?
In any case, this new show apparently does not have any overlap with Netflix's other Masters Of The Universe spin-off She-Ra and the Princesses of Power, which is also bright and bad-ass.
Five episodes of fantasy bombast and ridiculousness are now streaming on Netflix—your opportunity to witness the power of Greyskull in finely-detailed animation to rival any modern anime or cartoon series.