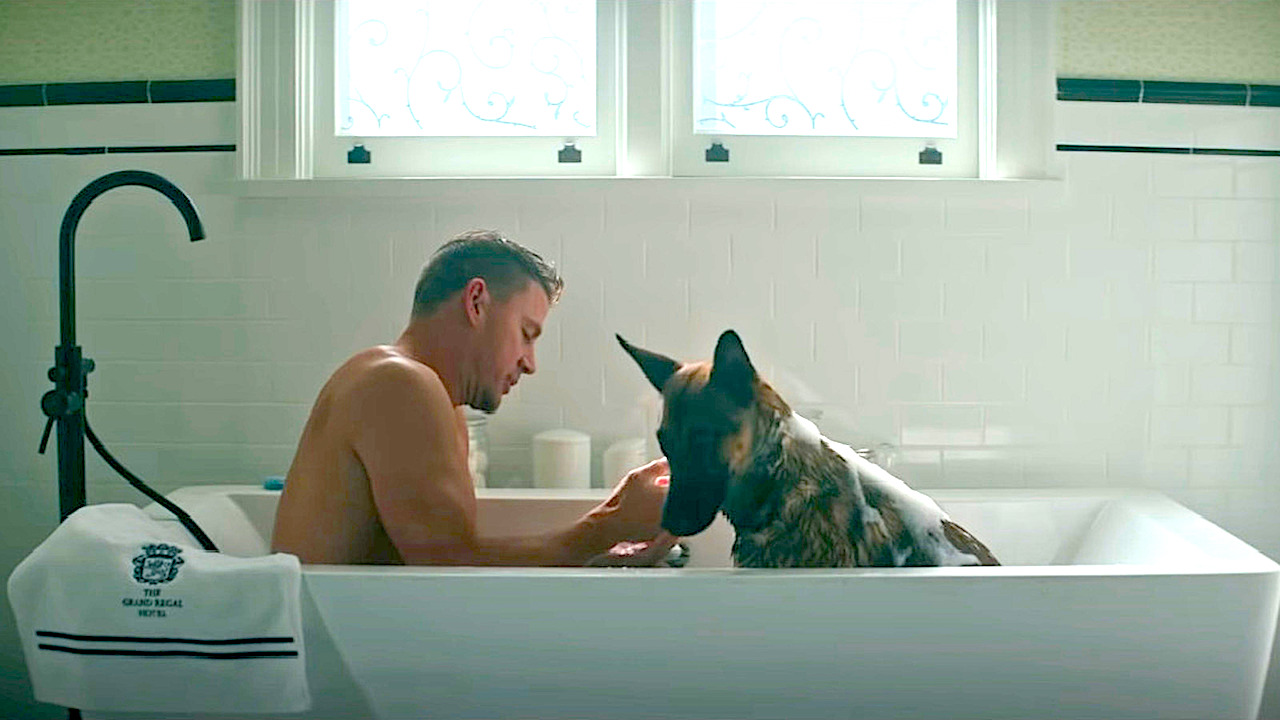 Australian trailer and release date for canine buddy comedy Dog

---
For his directorial debut, Channing Tatum has gone with probably the most crowd-pleasing subject matter possible.
It's a buddy comedy road trip about a hot, troubled guy befriending a sweet, troubled dog. And it's called simply…Dog. Take that, Clifford the Big Red Dog and The Power of the Dog: you could've just cut to the chase and won us all over with one syllable.
It's been a short while since we've seen Tatum in a big lead role like this, and he's also co-directing with Reid Carolin, who devised the film's heart-warming story.
Both Tatum and his mangy charge start off in a pretty rough place: he's struggling to prove himself to his Army Ranger colleagues, "trying to get back in the game", whilst his fallen comrade's pet is full of bitey aggression. I wonder if the pair might have more in common than first anticipated? And they might happen to, I don't know, bond as they get closer and closer to a climactic cross-country funeral?
Q'orianka Kilcher, Jane Adams, Ethan Suplee, and Bill Burr will help coax the angsty pet out of his muzzle, revealing to Tatum that change is possible.
Of course the YouTube comments for the trailer above are filled with German Shepherd/Malinoise enthusiasts crowing that this breed is "NOT for families" and has to be strictly controlled. So take Tatum's tear-jerking bonding journey with that cautionary pinch of salt: Dog could still adorably rip your face off if he so chose.