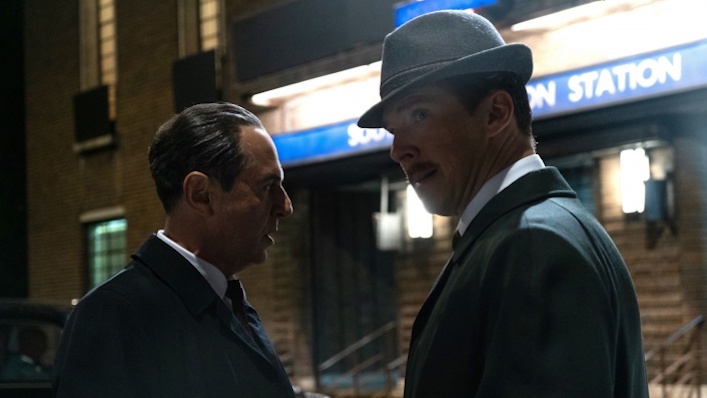 Check out the trailer for Benedict Cumberbatch's thriller The Courier, now playing in cinemas

---
The first terribly British trailer for The Courier has been released, what ho! Starring Benedict Cumberbatch as an unlikely spy, this film was originally screened under the title 'Ironbark' about a year ago, so hopefully it was worth the wait (and a nice name change).
Australian audiences can catch all the historical intrigue and fish-out-of-water spy scandal of The Courier, which is now screening in cinemas.
As the Cuban Missile Crisis causes the Cold War to heat up, a CIA operative (Miss Maisel herself Rachel Brosnahan) and a Soviet asset (Merab Ninidze) recruit ordinary British salesman Greville Wynne (Benadryl Cucumberpatch) into a deadly partnership. Together, the group must intercept crucial intelligence that might just defuse a vast nuclear confrontation.
Now, to my eyes, Bandicoot Cobblepot does not particularly give off the essence of an 'ordinary British salesman', but that could be the reason his character is so commanding; he just seems purposed for prestige-drama yelling and scheming and conflict. Check out the trailer below for some of that tantalising action, all based on true historical events.
The film has already earned solid reviews, with SlashFilm deeming it "a triumphant, inspiring movie". Variety also applauded its thrilling narrativisation of true events, noting that "the underlying history deserves to be shared".
If you want to share in some of that history, find tickets and session times to The Courier using the link below.