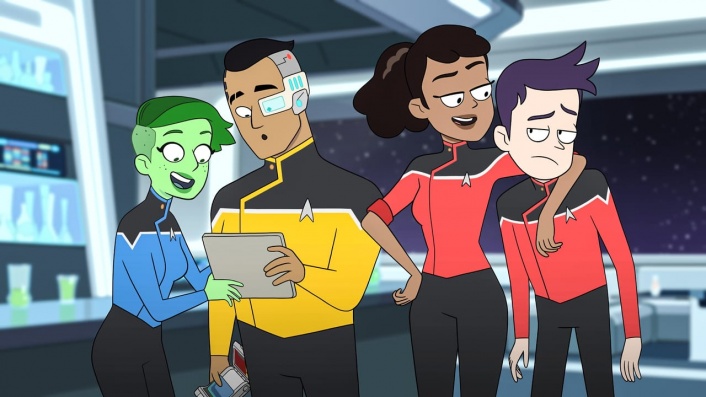 Australian trailer and release date for animated Trekkie spinoff Star Trek: Lower Decks

---
You think things are rough now? Try living in 2380. Scratch that, try being an underpaid and unappreciated Starfleet redshirt on the U.S.S. Cerritos, the kind of forgettable ship you'll never see William Shatner or Leonard Nimoy captaining.
That's the setting of Star Trek: Lower Decks, the hilarious animated Star Trek spin-off from one of the writers of Rick and Morty.
Starring the voice talents of Tawny Newsome, Jack Quaid, Eugene Cordero and Jerry O' Connell, Star Trek: Lower Decks may be headed to a galaxy near you, since the show's first season will premiere on Amazon Prime Video on January 22.

You'll want to check out the springy and hilarious trailer below, whether you're a Star Trek nerd or a total newcomer. Either way, all you need to know is that these loveable characters reside firmly at the bottom of the Starfleet food chain.
The first season of Star Trek: Lower Decks will warpspeed into your living room from January 22, 2021, as long as you have an Prime Video subscription lined up.
While a second season has not been confirmed yet, you can check out those ten fresh new episodes in January and then hope the show gets renewed for another round. See? There are some things worth looking forward to in the future.