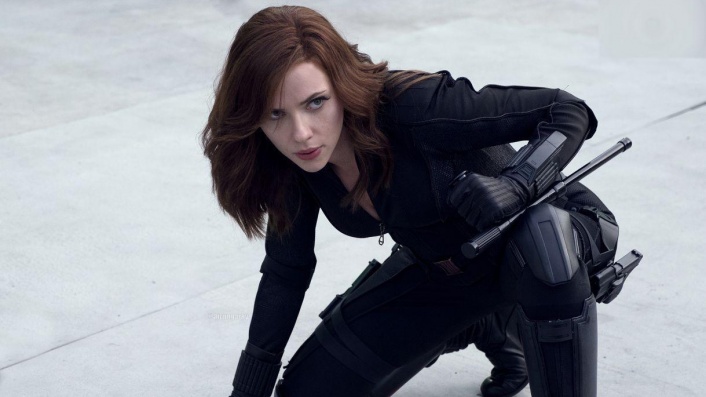 Australian trailer and release date: Black Widow

---
Since her first appearance way back in Iron Man 2, Scarlett Johansson's S.H.I.E.L.D. super-spy Black Widow has suffered from a serious case of being always the bridesmaid, never the bride. It's kinda crazy that she's been a part of so many significant Marvel movies without ever nabbing her own individual film.
After all that sidelining and COVID-19 delays, it would now seem that Aussie fans of Natasha Romanoff are closer than ever to catching the Black Widow film as it was intended: on a glorious, huge screen. Scroll down to check out that tantalising final trailer and to get info on the film's Aussie release date.
Sign up for Flicks updates
Directed by Australian drama filmmaker Cate Shortland, Black Widow is the 24th film in the Marvel Cinematic Universe, and actually takes place right after the events of 2016's Captain America: Civil War.
So it's not really a sequel or prequel so much as a mid-quel? Whatever. The movie's stacked cast sees Natasha reckon with figures from her shadowy origin story, such as her comrade Florence Pugh and Rachel Weisz, who plays something of a mother figure to Black Widow.
The film's Australian release date is now set as October 29, with session times across the country to be updated closer to that time (check this page for details).
It definitely feels like the first Marvel movie in ages (or at least since last year's Spider-Man: Far From Home) and it'll be exciting to see how the beloved and enduring Black Widow character kickstarts the next phase of Marvel's storytelling. Could Pugh be anointed as the next generation's Black Widow? Maybe? Probably.
Either way, October 29 is your first chance to find out.