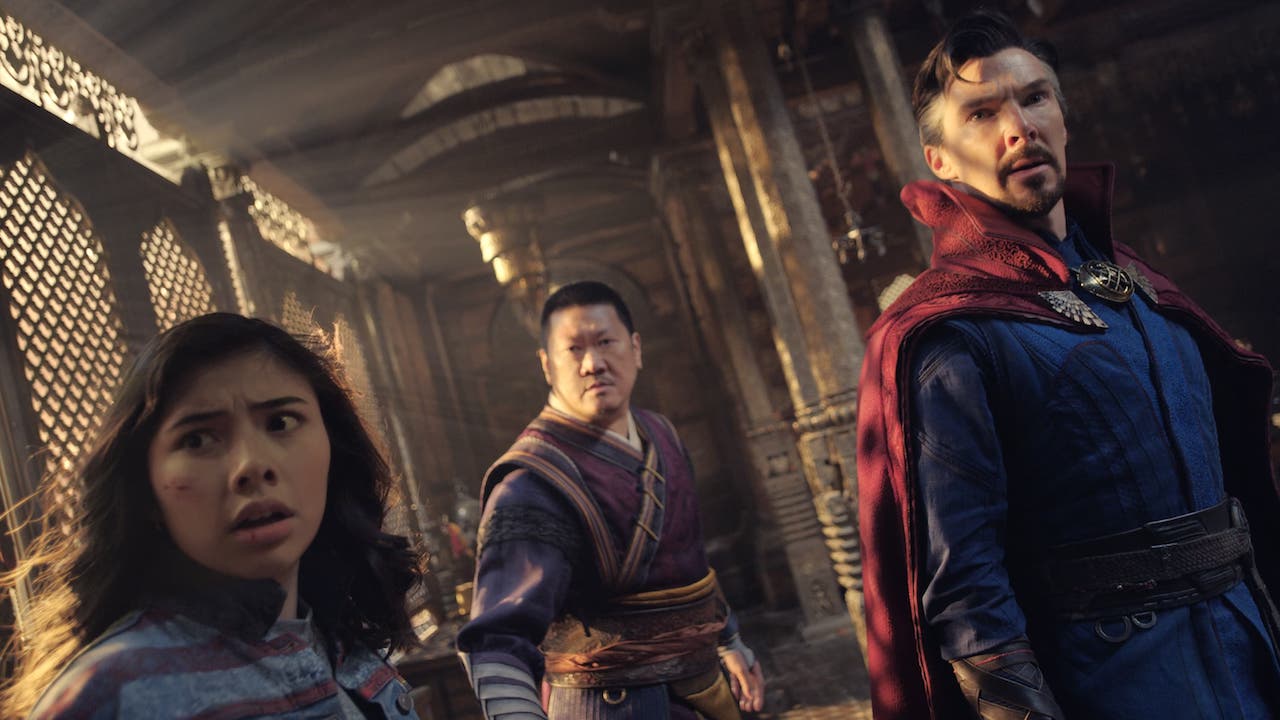 Australian box office report: Doctor Strange makes mincemeat of the competition, almost at $30 mill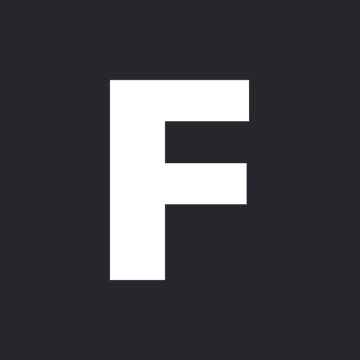 ---
Australia's top five at the box office stayed stable this week, with Downton Abbey: A New Era and The Lost City consistently popular alongside new war drama Operation Mincemeat, which has a cumulative total of $1.1 million so far.  A few new Indian comedies entered our top ten, Sarkaru Vaari Paata and Saunkan Saunkne both earning just over $380k.
But Marvel's Doctor Strange sequel is still making mincemeat of the May box office, with a further $8.6 million dollars bringing its second week total to almost $30 million. Seems a whole new cumberBatch of Marvel fans are either waiting for quieter cinemas or seeing the Doctor again.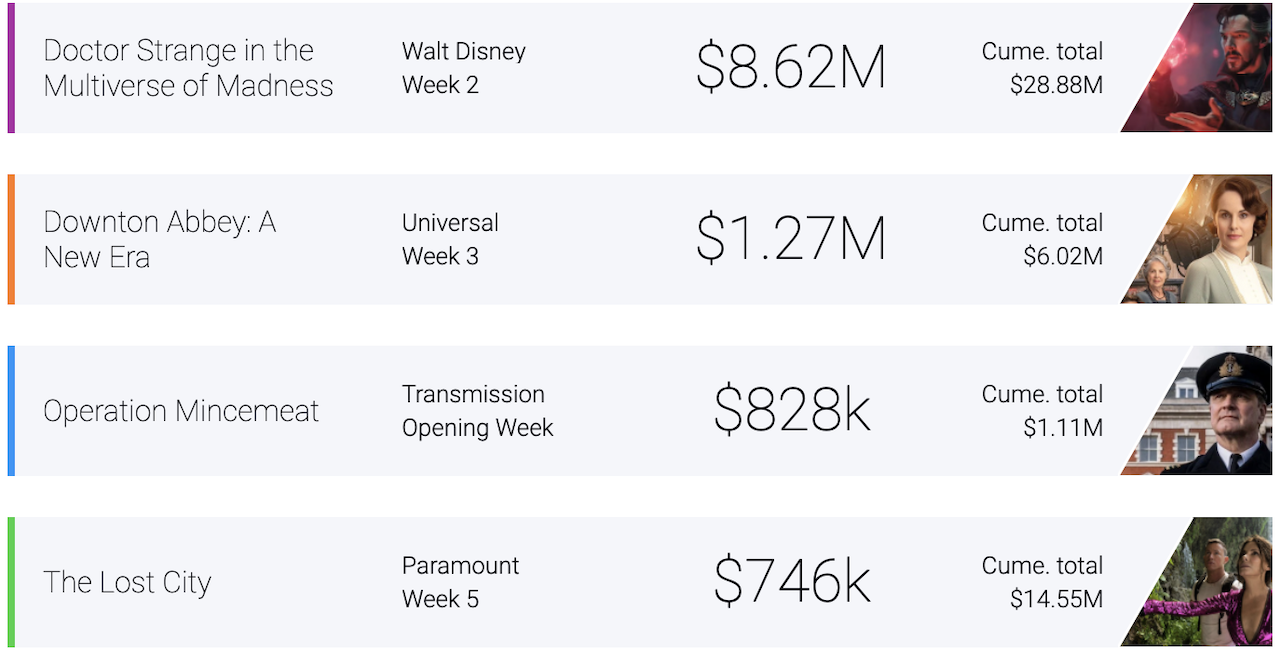 Here are the top 10 films at the Australian box office, May 12—May 19.
1. Doctor Strange in the Multiverse of Madness (Disney) $8,618,364
2. Downton Abbey: A New Era (Universal) $1,272,095
3. Operation Mincemeat (Transmission) $827,542
4. The Lost City (Paramount) $746,167
5. Sonic the Hedgehog 2 (Paramount) $598,185
6. Everything Everywhere All at Once (Roadshow) $544,394
7. The Bad Guys (Universal) $493,995
8. Sarkaru Vaari Paata (Southern Star) $386,238
9. Saunkan Saunkne (Forum Films) $382, 103
10. Fantastic Beasts: The Secrets of Dumbledore (Warner. Bros) $349,527
thanks to our friends at