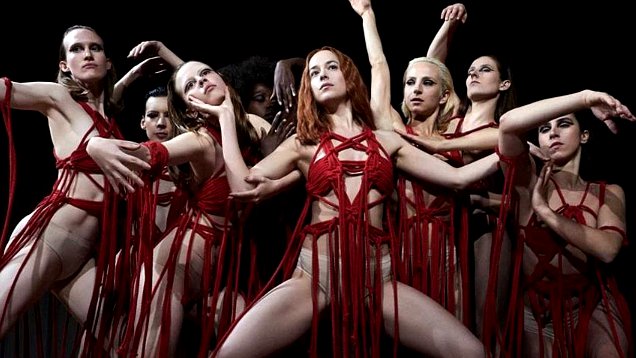 Director Dario Argento's 1977 cult classic Suspiria, based in a German ballet academy, is not exactly a film known for its calm atmosphere and sobering sense of realism.
Therefore we don't recommend that you remain sober after watching the highly anticipated remake of the film, from Luca 'Call Me By Your Name' Guadagnino.
So, Melbourne folk, how about you attend an early screening of the film where you get a dessert upon arrival and a cocktail afterwards, then attend a gothic dance party in the foyer afterwards?
Sign up for Flicks updates
The Classic and Lido Cinemas (in Elsternwick and Hawthorn respectively) are holding a Suspiria advanced screening followed by a gothic dance party on Friday October 26.
The official description of the event encourages patrons to "bust out all your newfound Suspiria-inspired moves on the dancefloor."
For more information visit the website for the Classic or the website for the Lido. Bottom's up!
Here's the film's official synopsis:
Young American dancer Susie Bannion (Dakota Johnson) arrives in 1970s Berlin to audition for the world-renowned Helena Markos Dance Company, stunning the troupe's famed choreographer, Madame Blanc (Tilda Swinton), with her raw talent. When she vaults to the role of lead dancer, Olga, the previous lead, breaks down and accuses the company's female directors of being witches. As rehearsals intensify for the final performance of the company's signature piece, Susie and Madame Blanc grow strangely close, suggesting that Susie's purpose in the company goes beyond merely dancing. Meanwhile, an inquisitive psychotherapist trying to uncover the company's dark secrets enlists the help of another dancer, who probes the depths of the studio's hidden chambers.