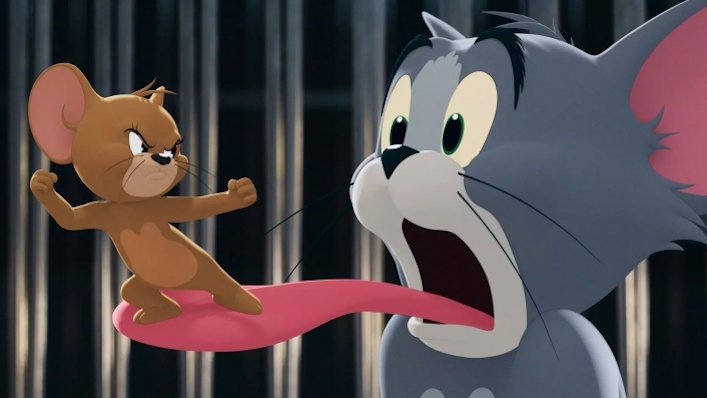 April Fools Day is the perfect release date for Tom and Jerry's new caper

---
Tom and Jerry have seemingly had a beef since the 1940s. First animated during World War II in an iconic series of short slapstick cartoons, the lads are now resurfacing on our screens in a feature film called simply Tom and Jerry.
If you think it's about time to introduce your own little animals to these beloved, ever-warring characters, the film is is arriving in Australian cinemas on April 1.
As with most live-action/animation hybrid films, the human cast of this very-2021 Tom and Jerry seem very game to witness all the animated protagonist's destruction. In this case, Chloë Grace Moretz plays a grifter who finds herself working for an upscale hotel, managed by Rob Delaney, Michael Peña and chef Ken Jeong.
When Jerry's arrival threatens a huge event taking place at the hotel, Moretz tries to "leverage millions of years of evolution" by assigning piano-playing cat Tom to do the job. And by "job" I mean brutally murdering Jerry before he causes further mayhem.
April Fools Day is the perfect date for this fun and slick new Tom and Jerry caper to come out.
You can find session times and tickets through our link below. Just like another recently revamped, long-standing pop culture rivalry…
I find it hilarious that Tom and Jerry are being used to promote Godzilla vs Kong in Hong Kong pic.twitter.com/MogRDul7yd

— ⋈ Magara ⋈ (@Magara1954) March 20, 2021