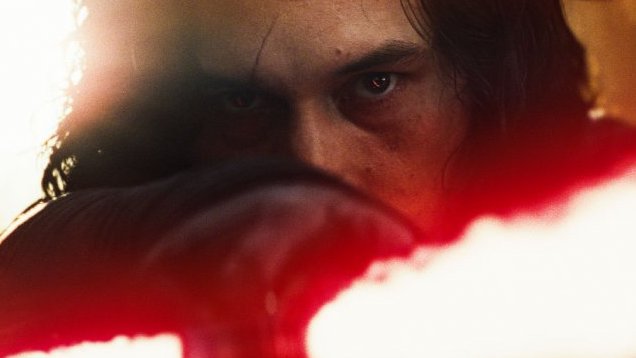 It seems like every other day a news story arrives that prompts us to question the very nature of existence.
OK, so that might be taking it a little far, but hot damn some weird things are happening at the moment in pop culture fandom.
Late last year, to use one of many examples, fans of Rick and Morty were blamed for that ridiculous McDonald's szechuan sauce fiasco.
Sign up for Flicks updates
But this week a new study has been making the rounds that claims Star Wars fans weren't to blame for all the negative stuff that surfaced on social media about Star Wars: The Last Jedi.
An academic paper has found that approximately half of the criticism aimed at director Rian Johnson was politically motivated.
Titled Weaponizing The Haters: The Last Jedi and the strategic politicization of pop culture through social media manipulation, the paper examines the online response to the 2017 film.
Researcher Morten Bay claims The Last Jedi's reputation as a controversial movie among Star Wars fans is undeserved.
The paper "finds evidence of deliberate, organized political influence measures disguised as fan arguments."
Why would anybody want to do that, you might ask?
Bay says "the likely objective of these measures is increasing media coverage of the fandom conflict, thereby adding to and further propagating a narrative of widespread discord and dysfunction in American society. Persuading voters of this narrative remains a strategic goal for the U.S. alt-right movement, as well as the Russian Federation."
So there you have it, folks: Russian trolls were behind those negative tweets.
Another day, another crazy news story.