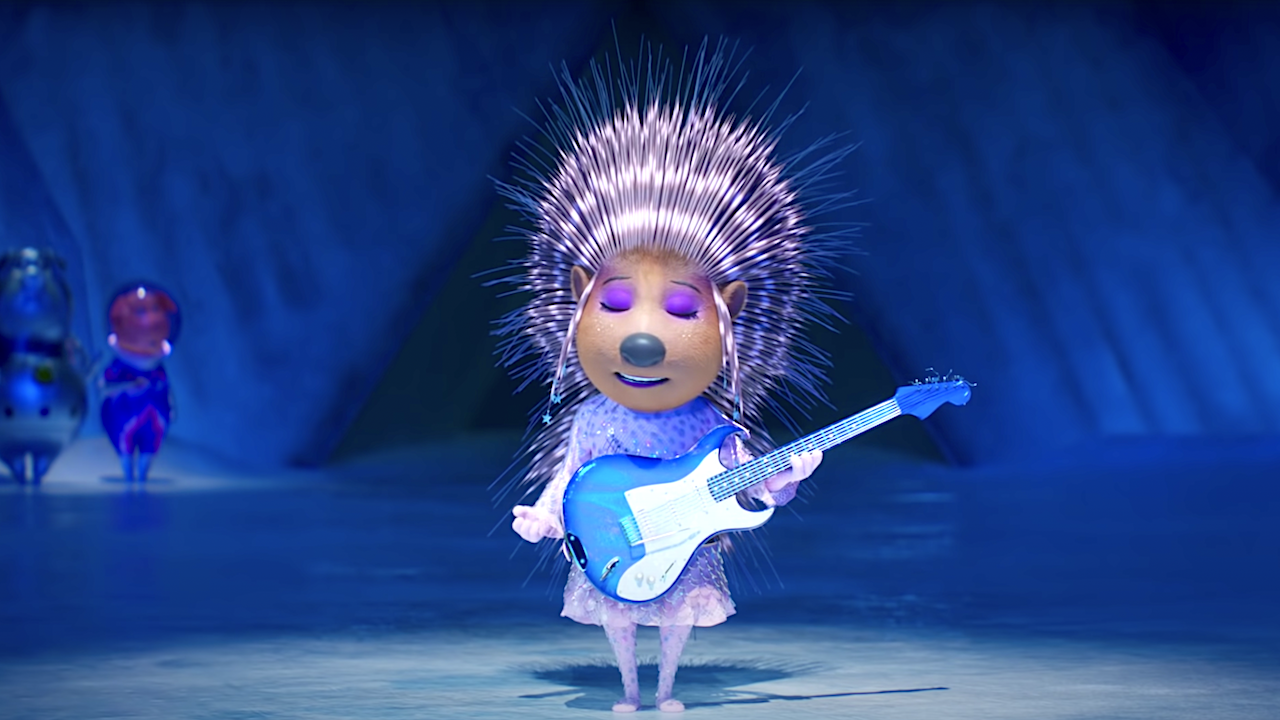 Animated animal singalong Sing 2 is now rocking out in cinemas

---
Garth Jennings is responsible for some of the best music videos of all time: Radiohead's stirring 'Lotus Flower' and 'A-Punk' for Vampire Weekend. With those karaoke-friendly chops, he's back to direct Sing 2, the amped-up sequel to his 2016 family film Sing.
Why were there five years between that film and this one? Dunno, but it feels like an arena-sized victory lap, bringing our fuzzy, scaly, and prickly heroes to an even bigger stage to perform more Glee-esque pop covers.
The trailer below is oddly self-serious, relying mostly on U2's 'I Still Haven't Found What I'm Looking For' and some emotionally shattered animals to build up an anthemic sense of drama.
Taron Egerton's gorilla is trembling with anticipation; tears swell in koala Matthew McConaughey's big ole eyes; a lion voiced by Bono has to be coaxed onstage after grieving over a photo of his lion-wife in a guitar case.
It's all pretty emotive stuff—but rest assured that your own fam of musical critters will find way more laughs and levity in the movie than is suggested here. We're still getting Nick Kroll and Reese Witherspoon as flying pigs, after all.
Other mega-star voices in the cast include Scarlett Johansson, Bobby Cannavale, Halsey, Letitia Wright, Nick Offerman, Pharrell Williams, Chelsea Peretti, Eric André, and director Jennings himself as the googly-eyed Miss Crawly. It's good to have her back.