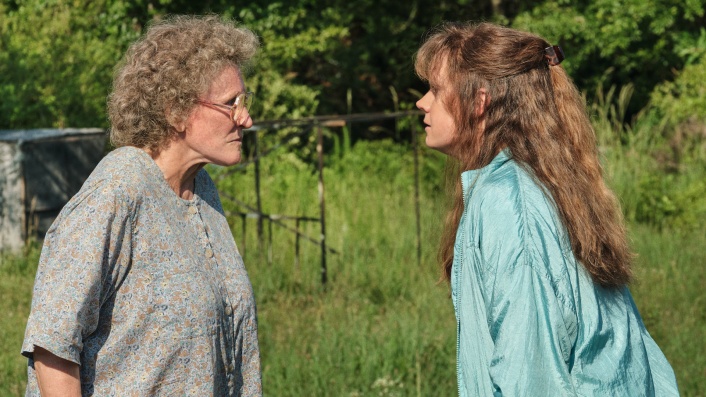 Amy Adams and Glenn Close get real in the trailer for Netflix's Hillbilly Elegy

---
One old Hollywood awards season cliche is that if a conventionally attractive actor is willing to wear 'ugly' prosthetics or undergo some kind of grisly physical transformation, they'll win an Oscar. Think Charlize in Monster, or Nicole Kidman in The Hours, or Matthew McConnaughey in Dallas Buyers Club.
For an industry typically obsessed with glamour, there can be something pretty stark about seeing these actors play 'real', or 'broken', whether you see it as artistic bravery or a cynical attempt to nab some awards. And Ron Howard's upcoming biographical drama Hillbilly Elegy looks like a solid addition to that canon, with Amy Adams and Glenn Close looking like…actual people in the film's official trailer.
Sign up for Flicks updates
The movie is an adaptation of J.D. Vance's memoir of the same name, about Vance's complicated upbringing in a rural Appalachian family. Gabriel Basso plays Vance in his childhood, grappling with his self-destructive mother Bev (Amy Adams) and his tough-as-nails grandmother Mamaw (Glenn Close).
"Family's the only thing that means a goddamn," whispers Close in the trailer's final moments, setting up a lot of audiences around the world to bust out some tears when we finally get to see the movie on November 24.
While I'm sure Hillbilly Elegy will have a lot to say about Vance's personal growth and his relationship with Haley Bennet's character, this is really a film designed to show off the best work of Adams and Close. Both actors have a serious case of being always the bridesmaid, never the bride; certainly among the best performers of their respective generations, but still missing out on those lil gold statues every year.
If that kind of stuff matters to you, stay tuned for the release of Hillbilly Elegy on Netflix and in select cinemas nationwide, from November 24.