A Powell and Pressburger retrospective is coming to SBS World Movies in November

---
From 1939 to 1972, Michael Powell and Emeric Pressburger shared writing, directing, and producing credits on 24 films. Such a prolific relationship deserves acclaim in and of itself – but for so many of those movies to be among the most influential in the history of British cinema? Get outta here, Mike and Emeric!
This November, SBS's World Movies channel honours the pair's collaborations by screening four of their most beloved films – potentially the Australian premieres for some of these films.
You probably know the lads best for The Red Shoes, their visually stunning 1948 dance film starring Moira Shearer – it's probably the best ballet film of all time, its impact obvious on films like Black Swan and the entire filmography of other cinema stylists like Scorsese and Coppola.
But let's not overlook the sensuous Black Narcissus, with its darkly erotic plotting and some of the most gorgeous matte painting backdrops in film history. Feast your eyes on this in-camera practical effects sorcery;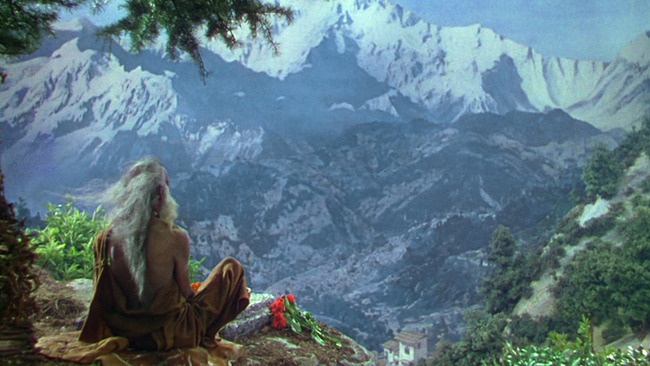 Then there's The Life And Death Of Colonel Blimp, a kind of sweeping, proto-Forrest Gump look at one man's life across the span of his army career. With its nuanced look at those experiencing the empire's downfall from the ground level, it's at once romantic and sweetly tragic; the New Yorker's Anthony Lane praised it for "being the greatest English film ever made, not least because it looks so closely at the incurable condition of being English".
Sign up for Flicks updates
One notable omission from the line-up is Peeping Tom, Powell and Pressburger's before-its-time voyeuristic slasher. At the time of its release, the film was sadly overlooked, both for its then-scandalous gore and violence, and for being unfortunately overshadowed by Hitchcock's superficially similar Psycho.
Simply tack that additional film onto the terrific screenings below, and your Tuesdays will be absolutely stacked with Cool Britannia goodness.
SBS World Movies – Channel 32
Black Narcissus (1947)  – Tuesday, 5 November at 7.30pm
The Red Shoes (1948)  – Tuesday, 12 November at 7.30pm
A Matter Of Life And Death (1946)  – Tuesday, 19 November at 7.30pm
The Life And Death Of Colonel Blimp (1943)  – Tuesday, 26 November at 7.30pm