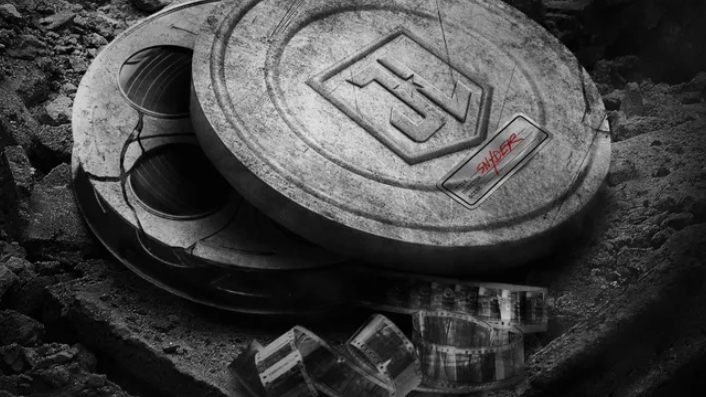 Zack and Deborah Snyder tell us about their new cut of Justice League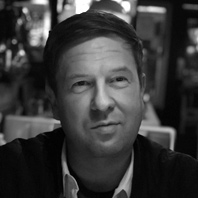 ---
The long-awaited Zack Snyder's Justice League has finally made its way onto Australian screens, now streaming on BINGE. Dominic Corry explains its backstory, and, sitting down for a Zoom chat with Zack and Deborah Snyder, share their thoughts about the four-hour epic.

There's never been a movie like Zack Snyder's Justice League.
Snyder had been the major architect of DC's attempt to replicate Marvel's success with an interconnected big-screen superhero universe (known as the DC Extended Universe). His robust aesthetic defined Superman's return in 2013's Man of Steel, and its follow-up, 2016's Batman v Superman.
See also:
* Best new movies & shows on BINGE
* All new streaming movies & series
It was all supposed to be leading to 2017's Justice League (with a stop at a historical Wonder Woman film along the way, released earlier in 2017), which he was already shooting when B v S opened to an incredibly divisive reaction, causing much consternation on the part of the film's studio Warner Bros. Before Justice League finished shooting, it was announced that Snyder and his producing/life partner Deborah were leaving the production to deal with a family tragedy, and that Avengers director Joss Whedon would complete the film.
But this Vanity Fair interview corrects that reasoning slightly, revealing that the studio's decision to have Whedon come in and "help" the movie was pushing harder against Zack Snyder's vision for the film than he would've liked, and that those creative differences partially resulted in the Snyders departing the project.
Whedon reshot much of the film in the name of making it "lighter" and a two-hour movie was released to an even poorer reaction than B v S. That would usually be the end of the story, but rumours persisted that Zack Snyder was in possession of a four-hour rough cut of his version of the movie, and the fans wouldn't let it go.
Money was raised, campaigns were staged, and the calls for the release of the "Snyder Cut" became louder and louder. Nobody ever thought it would actually happen. It seemed like a fanboy pipe dream.
But then we all remembered that the modern entertainment system is just one giant fanboy pipe dream, and Warner announced that they would be spending upwards of $70 million to finish Snyder's version of the film and release it. So now we have Zack Snyder's Justice League, a four-hour superhero epic.
Zack and Deborah Snyder jumped on a Zoom call with Flicks to talk about the journey to this point, and they started off by addressing the unprecedented nature of the movie and the fan movement that led to its existence, and whether or not the situation would forever change fans relationship with big studio movies.
"It's such a unique case," concedes Zack. "I mean, yes, I think it will have an effect of some kind. But I do think that if you really sort of do the detective work on this particular movement and everything that went into it, I think the implications might be smaller going forward than something like 'Is this a new world where the fans decide what movies get made'. I'm not saying it's not that, but I don't know that that is the end game here. Except for that I do think that the streaming services and having a platform like HBO Max really does give an option to otherwise impossible release scenarios."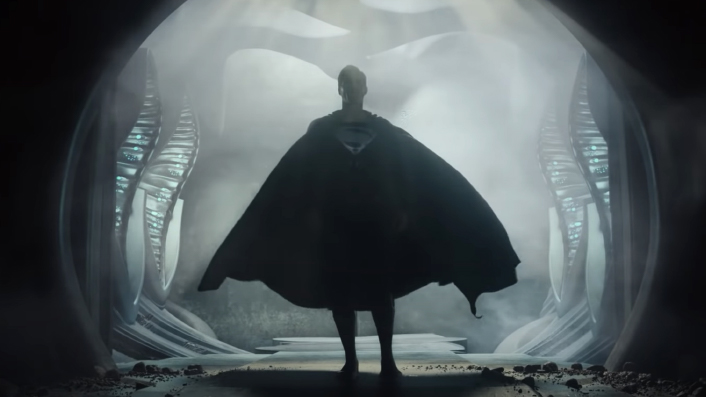 "It was a perfect storm that allowed this film to happen," says Deborah. "But it wouldn't be without the fans. We watched it kind of bubble up slowly. It started with bus stops at Comic-Con and airplanes flying over Warner Bros. to big jumbotrons in Times Square. And it was incredible to see their passion and that a company like WarnerMedia would take notice of them. But I also think it happened because HBO Max came into existence. There are now streaming services for this movie to live because I think the reality of having a four-hour movie for a theatrical version, that really isn't a reality."
"And then I think we had COVID, which helped play into it because there was a little bit of a lack of content because all film sets were shut down. We were able to, during this time, work on this movie and create this content in a virtual world. So I don't know that we're gonna see [a string of fan-demanded remakes or recuts], but for us, it was incredible to watch."
"And I think the other thing that just touched us on a personal level, was the fact that not only did the fans want this cut, but they were raising so much awareness and money for mental health and suicide prevention, they were also doing something good and in turn saving lives. And for us, we were paying attention to that just as much as making a movie."
It's undeniable that some of the fandom around the Snyder Cut has been associated with toxic online behaviour, which is something that Deborah concedes.
"Yes there might've been a small group that has been toxic," says Deborah Snyder. "But I think the majority of fans have done something amazing. Not only did they have a studio pay attention to them and they allowed this movie to be made, but they have raised so much awareness for mental health and suicide prevention. That's something really positive."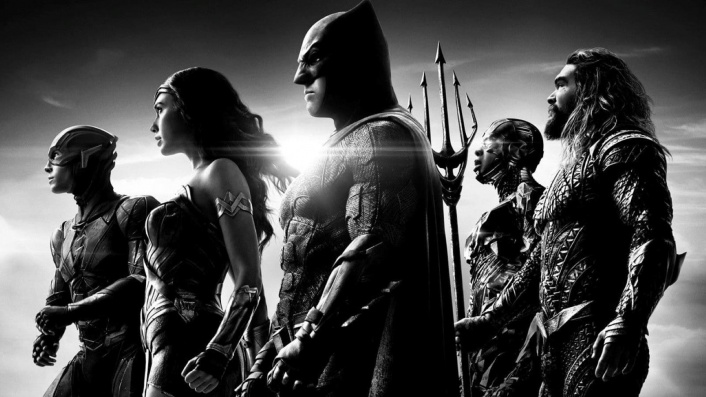 The Vanity Fair article stated that Zack has never seen the Whedon cut of the film, on the advice of Deborah and fellow producer Christopher Nolan. Surely Zack must've been curious?
"Have I ever had some interest in watching the movie? You know, not really," says Zack. "I mean, a little bit of course because I was like, well, what did they do? What happened to my thing? I guess they sewed an arm of the chest of the crea…I don't know what they did. So yeah, I did have some interest, but after Chris [Nolan] and Debbie [Snyder] sat me down, they were like, "Don't do that. Don't ever do that." And I was like, okay, I trust you guys."
Deborah Snyder: "We've been working with these characters now for over eleven years and you have a history, and you formulate a take on where you see them going, stylistically, how you make something. Especially as a director, it's really your vision that you're bringing to the screen. So I think it was very difficult to see that version. We had walked away, and that was that. We were taking care of what we needed to do personally for us and for our family.
"So to come back and see something so radically different—and we never thought we would be here today, sitting and talking about the cut that we got to finish. So you know at that point I felt like it was difficult for me to watch to see something that just didn't have the same DNA, that I knew it would be even more difficult for Zack as a director who lives and breathes this, to see it."
One new scene was shot for the new version of the movie [MILD SPOILER WARNING].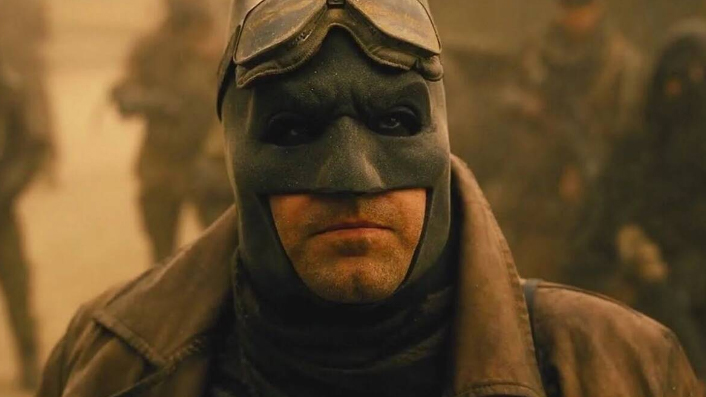 It's a dream sequence/premonition that takes place in the "Knightmare" post-apocalyptic future first glimpsed in B v S, and features an unlikely team comprised of Batman, The Flash, Deathstroke (played by Joe Mangianello) and Jared Leto's Joker, who taunts Batman over the death of Robin. Zack explains his motivations for including it:
"I felt like my version of the DCEU or whatever you wanna call it, Batman exists in that world and Joker exists in that world and they had never met. And I just felt like it seemed cathartic and important to have those guys, to find each other in such a giant way, to come into conflict, and us to get a little scene with the two of them. I felt like that was important."
One of the most surprising things about the new cut is that it is presented in the box-ish "Academy" 4:3 aspect ratio.
"As far as the aspect ratio goes," explains Zack, "If you look at the three movies, Man of Steel is fully anamorphic [wide screen]. B v S is anamorphic and IMAX. So that two formats are that we shot were anamorphic and 1:4:3, and then this movie I really wanted to be all upright, because I felt like, heroes go on this journey to standing together, and also I had prepared for a pure IMAX presentation in the 1:4:3 aspect ratio.
"So we shot full-frame and I love it, I'm a fan of that aspect ratio. I think Academy's really cool. I think it becomes pretty immersive pretty quickly. I think it's refreshing, personally. Isn't everyone tired of the screens getting thinner and thinner? You're gonna end up with two lines of resolution. And First Cow, if you wanna see another film that was shot recently [like that]. Very similar films those two. It would be a cool double feature. First Cow and Justice League. I did like First Cow, by the way. Really liked it."
Zack admits the whole affair has been a unique and revelatory experience.
"I think this chance, coming back to this movie and re-doing it is—this movie has no business existing. Especially in the form that it exists. But the fans have been so dedicated and it's inspired me, frankly to be aggressive with the vision and with the length and everything. It's taught us a lot about ourselves."