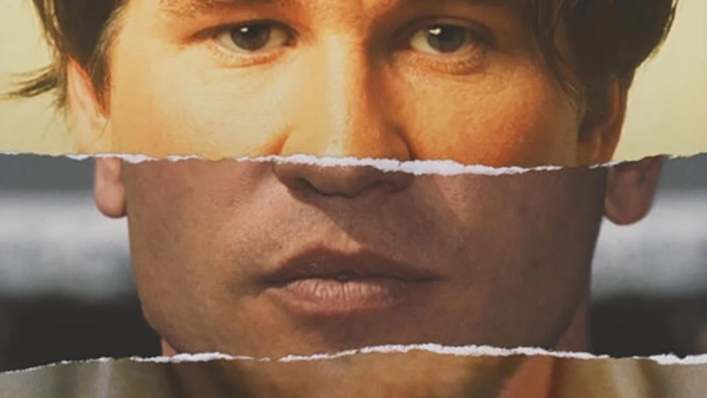 Will the real Val Kilmer please stand up? 10 things we learned while watching Val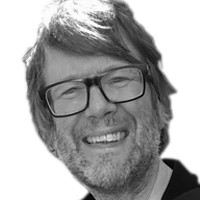 ---
An eclectic home movie about fame, art and ageing, this doco takes us through the tumultuous life and work of a 90s superstar. David Michael Brown highlights the 10 most memorable moments from Val, now streaming on Prime Video.
Val is a surprising and emotional experience. Compiled from thousands of hours of videotapes and films reels, this touching 'home' movie looks back at Val Kilmer's 'magical life', a life that has survived family tragedy and now sees him recovering from throat cancer that has left the actor all but voiceless, and struggling to be understood.
See also:
* Best new movies and shows on Prime Video
* All new streaming movies & series
The star of Top Secret, Top Gun, Willow, Heat and Batman Forever is given a new voice through narration read by his soundalike son Jack. Directed by Ting Poo and Leo Scott, Val portrays Kilmer as an actor driven by artistic expression and the need to know where he ends and where the character begins. Watching the footage, Val tells us more about Kilmer than we ever thought we knew.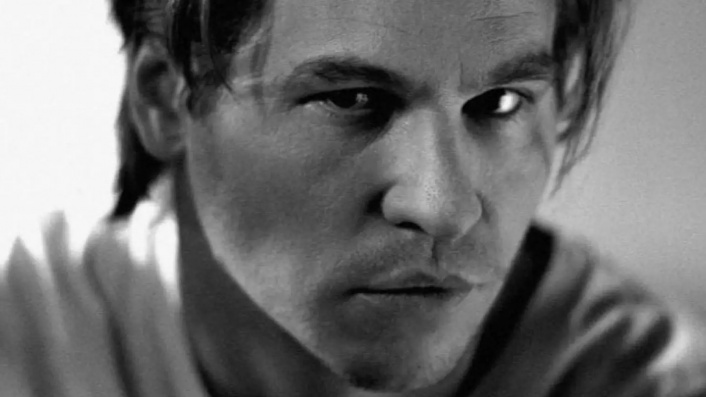 1. 'I was the first guy I knew to own a video camera'
It seems like Val Kilmer was born with a camera in his hand. An early adopter of the home video format, the actor filmed everything—and we mean everything. His family, his relationships, the movies he made with his two brothers; often remaking their favourite movies like The Great Race and a Jaws spoof called Teeth, often filmed on a ranch previously owned by Roy Rogers. It gives heart-breaking insight into Kilmer's often confrontational public persona. The loss of his inspirational younger brother who died at the age of 15 had a profound effect on the actor.
2. 'Is that a video camera? Oh, that's really cool Val!'
Before Hollywood came calling, Kilmer wanted to tread the boards. In fact, he was the youngest student ever admitted to Juilliard. He helped introduce a playwriting program and he and his fellow students wrote a play called How It All Began, based on the memoir of former leftist German militant Michael Baumann.
This led to his first big break on the New York stage, two years later, in a play called The Slab Boys. Kilmer was given the lead role but eventually sunk to third billing after two actors named Kevin Bacon and Sean Penn joined the production. Kilmer went from being the star of the play to the character who is the butt of all of their jokes. Interestingly, we see a mischievous side of Bacon and Penn, which Kilmer captures in their dressing room as they flash their naked behinds at the camera.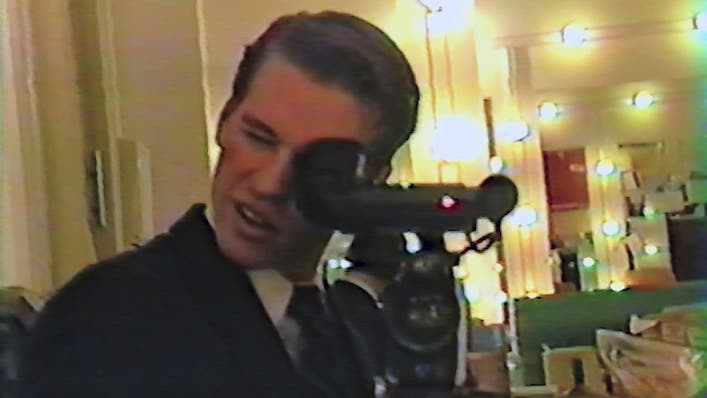 3. 'I was under contract with the studio, so I didn't really have a choice'
Kilmer didn't want to make Top Gun. He thought the script was silly and he disliked the "war-mongering" but in the long run, he was seduced by Tony Scott's colourful vision. He also thrived on the opportunity to bring his method acting process into the world of the blockbuster, creating a backstory for the over-achieving, arrogant Iceman.
As narration explains, Kilmer purposely played up the rivalry between the characters behind-the-scenes as well. The rift between Cruise and Kilmer saw the young cast, including Tim Robbins, Barry Tubb, Whip Hubley and Anthony Edwards, also splitting into two opposing factions to add to the fun. Despite the faux feud, Kilmer and Cruise continued to be friends.
4. 'I sure do like shooting people'
Kilmer was constantly filming audition tapes for directors he wanted to work with, for roles he wanted to play. Even when he wasn't asked for one. When he heard that Stanley Kubrick was casting his next movie, the Vietnam war drama Full Metal Jacket, he was determined to get a part. He recorded multiple audition tapes giving the legendary director four takes in different voices to give him plenty of choices. Kilmer was so set on the lead role that he flew 6,000 kilometres to hand-deliver the tapes. He also filmed himself playing Henry Hill in Goodfellas to attract Martin Scorsese's attention.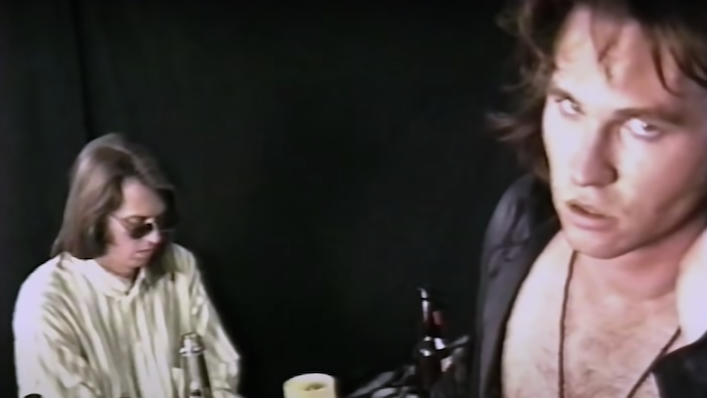 5. 'This is the end, my friend'
When Kilmer heard that Oliver Stone was making a film about The Doors, not playing the band's enigmatic frontman Jim Morrison was not an option. He sent a tape of himself singing in character and won the part. The next year he lived as The Lizard King, studying every movement and nuance of his performances on stage and off. He memorised them all so the way Morrison moved was the way Kilmer moved at all times. Morrison wore the same pair of leather pants for years, so Kilmer did the same for about a year…much to his wife Joanne Whalley-Kilmer's bemusement.
6. 'Every boy dreams of being Batman'
A young Kilmer visited the set of the classic '60s Batman TV show (starring Adam West and Burt Ward) when he was in second grade. One of his most cherished memories is when his father lifted him into the Batmobile, so being cast as the Caped Crusader was a dream come true—at first. The reality was less than a dream for the actor.
With his senses all but obliterated by the heavyweight Bat-suit, Kilmer was tortured by feelings of confinement and isolation. His passion to give the best performance was rapidly squashed by a realisation that whatever he did just didn't matter. It was a struggle to get a performance past the suit. He turned down a sequel.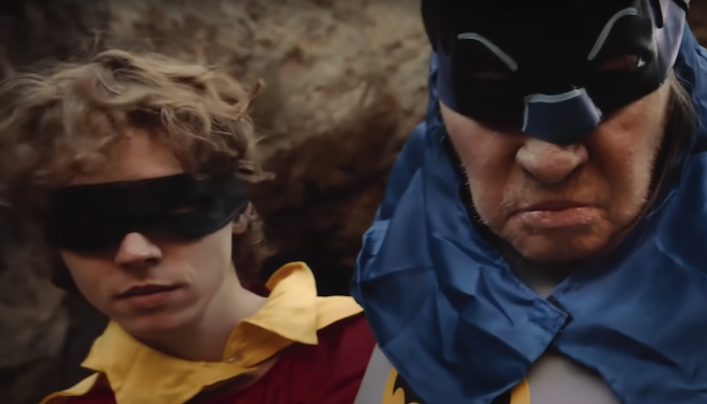 7. 'Pure joy'
The day he wrapped Batman Forever, Kilmer jumped in a car and went immediately to the set of Heat. Compared to his experiences with Joel Schumacher's massive film, Heat felt like an indie film…an indie film with Al Pacino and Robert De Niro, and directed by Michael Mann.
Kilmer was constantly torn between the need to be successful and the need to express himself artistically; the eternal battle between art and commerce. You can't get two films more different than these and considering the turmoil he went through on Joel Schumacher's film, it's refreshing to hear Kilmer describe working on Michael Mann's crime thriller as "pure joy".
8. 'Could you write 'you can be my wingman'?'
With acting now not an option for the still-in-recovery star, Kilmer is shown signing autographs for cash. He seems tormented by the idea of flying around the globe selling the public's ideal of his old self.
A Tombstone screening in Texas seems like a joyful occasion but footage of the actor at a Comic-Con event is genuinely distressing. As he is bombarded with requests to sign as 'Iceman' and to write 'you can be my wingman', he is overwhelmed with sickness and is seen vomiting into a dustbin before he is covered up with a blanket and pushed through the crowds in a wheelchair. If there was ever a scene that humanised the movie star, this is it.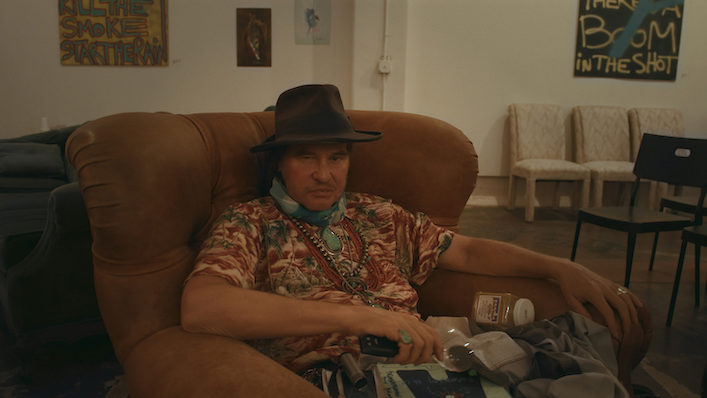 9. 'The movie was doomed from the start!
The chaotic making of Richard Stanley's sci-fi folly The Island of Dr. Moreau is the stuff of legend, and it's fascinating to witness a first-person account from Kilmer. Stanley was replaced by director John Frankenheimer and the presence of Kilmer's camera obviously antagonised the director.
It's a glimpse at the demanding and difficult Kilmer, contextualised through narration as a need to give his best performance. We get to see Kilmer nothing but friendly with co-star David Thewlis, joking with his idol Marlon Brando, and chatting with Norm, the man who may or may not have played Brando's character while Brando was relaxing in a hammock.
10. 'I've been trying to write a great movie'
Failing to land a part that he felt challenged his talents and refusing to play the movie business game, Kilmer decided to look for a big American story he could direct. The subject was America's greatest novelist and first stand-up comedian Mark Twain. He took ten years on and off, writing the script. Then to fully understand the character, he wrote a one man play, Citizen Twain, and went on tour to great acclaim; reinforcing that behind the petulance and the intensity was a misunderstood artist, driven by a belief in himself and his desire to create a classic.