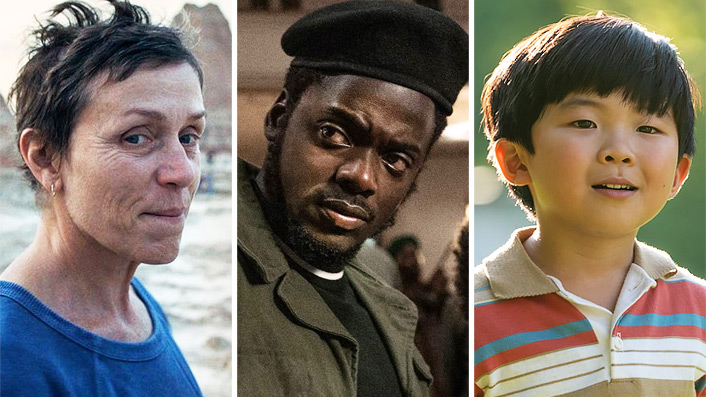 Where to watch this year's Best Picture Oscar nominees

---
Want to know where to watch every film nominated for a Best Picture Academy Award? And a refresher on what they're about? You've come to the right place.

After a year when all of us needed good, distracting media more than ever, the 2021 Oscars are fast approaching. Maybe you feel even more fiercely protective of your cinematic fave than usual.
Monday April 26 is the day when it all goes down, so you still have a bunch of weeks to check out all the nominated films. We've figured out how and where to see each of the eight Best Picture nominees, be it from the comfort of your own home or at your local cinema.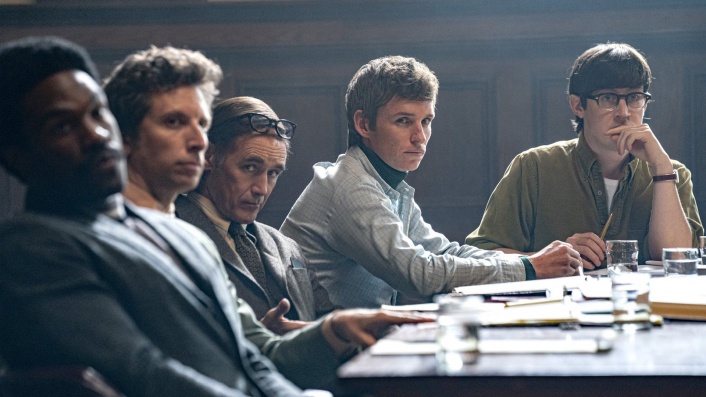 Streaming on Netflix
After a year focused on protest and injustice, Aaron Sorkin's typically talky civil rights drama could be poised to take home some nice topical trophies; Sacha Baron-Cohen is also nominated for Best Supporting Actor in a rare dramatic role as 'Yippie' Abbie Hoffman. The Trial of the Chicago 7 is available right now for Netflix subscribers, where you can watch and rewatch the film's delicious 'Sorkinisms', catching every vibrant line of courtroom dialogue if you missed it the first time.
Our critic Luke Buckmaster applauded the film's slippery structure as "more than empty style…with various kinds of courtroom grandstanding, all the way to a rousing finale accompanied by swelling violin strings. Almost cheesy but not quite. It's confection; glorious confection."
Can writerly confection alone nab Netflix its first Best Picture statuette? Not likely, but we'll find out on April 26.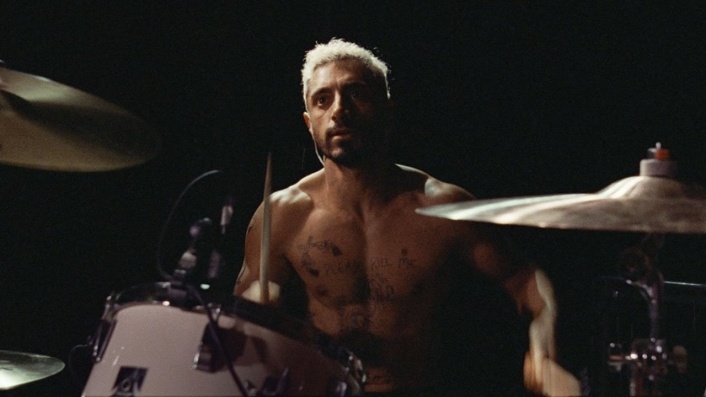 Streaming on Prime Video
Riz Ahmed drummed up a deserving Best Actor nomination for this earthy story of a punk drummer whose hearing begins to deteriorate, shattering the self-sufficient life he leads with lead singer and girlfriend Lou (Olivia Cooke). With stunning sound design and a proud determination not to pander to a hearing audience, first-time director Darius Marder has built "a singular tension between silence and noise", in the words of the New York Times' glowing review.
Place Beyond The Pines director Derek Cianfrance originally formed the idea for the project. His sensitive character-driven approach comes through in the film, which casts a non-judgemental eye on disability and healing. Prime Video subscribers can watch for free through the streaming service—but make sure you have surround sound or at least some powerful speakers.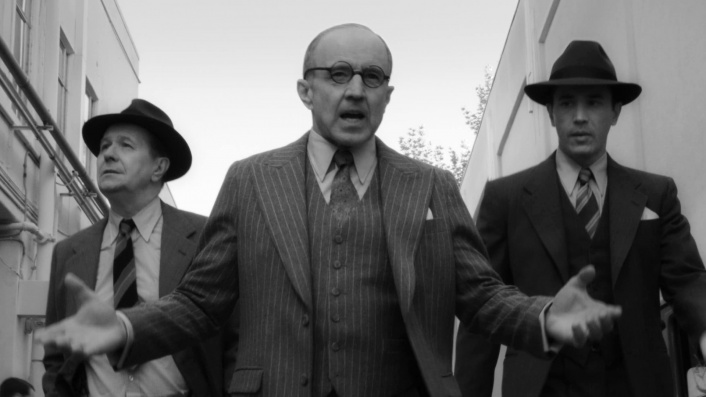 STREAMING ON NETFLIX
Is it weird that this Old Hollywood screenwriting saga didn't pick up a nomination for Best Original Screenplay? Written partially by director David Fincher's late father Jack Fincher, the biopic is a self-conscious examination of showbiz, something that the Academy typically loves to celebrate (see: The Artist, Argo, Once Upon A Time In Hollywood…)
Those seeking a wordy, lush portrait of the man behind Citizen Kane's unimpeachable story might get too much of a good thing, with our review from Luke Buckmaster giving conditional praise to leads Gary Oldman and Amanda Seyfried: 'These intelligent, attentive performances, all poise and pose, feel like waxworks. The film does too. It's beautiful and carefully sculpted but it lacks a heartbeat, and it pushes the audience away." Try out Mank on Netflix in any case, and see if its slickness works for you.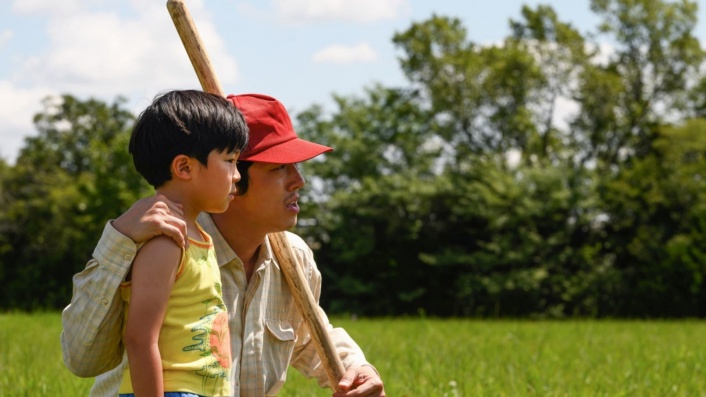 NOW IN CINEMAS
Minari already has a kind of underdog quality this awards season, getting wrongfully segregated into (and ultimately winning!) the Golden Globes' 'Foreign Language' category purely for its lack of English dialogue, despite featuring a cast and crew of Korean-American talent.
The gentle migrant drama stands on its own two feet as an Oscars contender, and our critic Aaron Yap was completely won over by its simultaneous specificity and breadth. He wrote: "Minari tells a story that belongs to a Korean-American family with a throbbing emotional pull that casts a far wider net. It's wrought in the timeless language of sacrifice, adaptation, identity and hope…Minari feels like home, and everything that has brought me here."
It's also scooped up some Best Supporting Actress wins for Youn Yuh-Jung as the Yi family's prickly yet loving grandma, which may be repeated on Oscar night. As with Nomadland below, Academy voters may be seeking down-to-earth realism after an erratic year for Hollywood, and Minari is certainly one of the year's best intimate portraits of American life.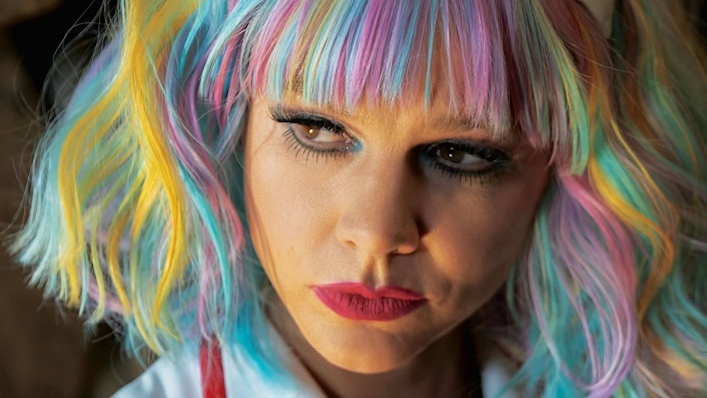 IN CINEMAS & ON DIGITAL
"The power of this film", explains Craig Mathieson of the acerbic feminist revenge drama Promising Young Woman, is that Carey Mulligan's furious protagonist Cassie "is questioning both her companion and the world that created them."
After the campus rape and suicide of her college bestie Nina, Cassie takes it upon herself to exact elaborate revenge on all the crime's enablers and culprits, "and the struggle between pursuing reconciliation and retribution becomes an existential divide. Promising Young Woman can't quite answer every question it introduces, but as a distillation of rage it's both memorable and illuminating."
While it may be a little too dark and twisty to stand a real chance of nabbing that Best Picture statuette, Promising Young Woman shows a lot of promise for Mulligan in the Best Actress category, and Best Original Screenplay category for first-time director Emerald Fennell's blackly comedic script.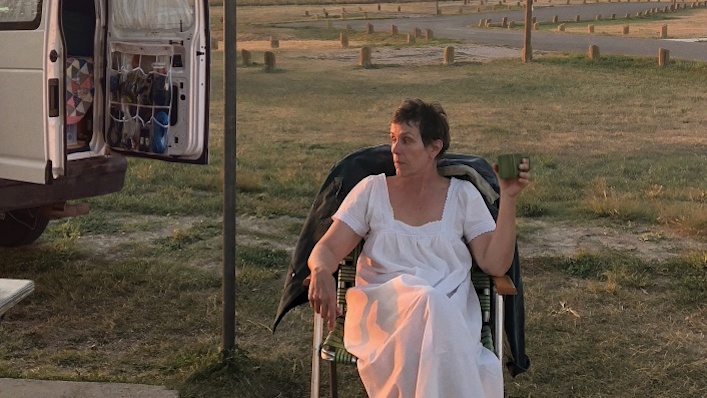 IN CINEMAS
Nomadland seems like the one to beat this year—topping critics' polls and representing a kind of unpretentious reimagining of the great American yearning to 'go west', Chloe Zhao's intimate drama could take it all. Craig Mathieson particularly appreciated the film's 'episodic' nature, noting that Zhao "makes extensive use of non-actors who talk about their lives, McDormand serving as a conduit for their experiences while slowly defining herself. Moment by moment the film becomes something more."
So far Zhao has been awarded Best Director and Best Picture for Nomadland at the Golden Globes, as well as picking up a Golden Lion at Venice, making her a pretty safe bet on April 26. After a year spent mostly indoors, Nomadland's expansive and generous road movie feel could be the main thing that wins over Oscar voters and audiences, especially when placed alongside the comparatively slick and Mank and Trial of the Chicago 7.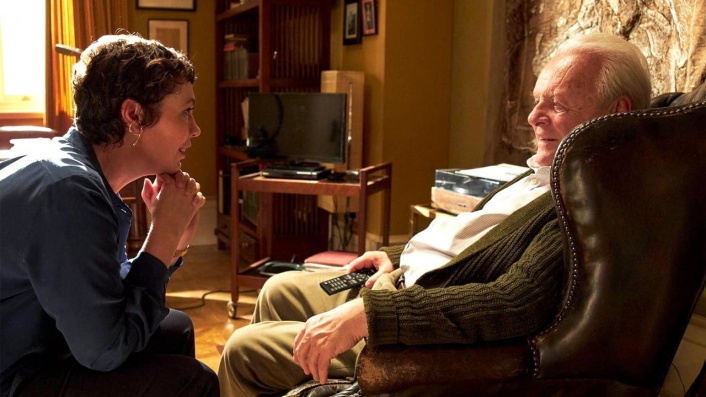 In cinemas
Every year there's a low-key British or European chamber drama that sneaks its way into the Best Picture category. This year that movie is The Father, starring Anthony Hopkins as an ailing patriarch who refuses advanced care.
That modest plot is not a valid excuse to skip this one, though: our critic Craig Mathieson considers it a Hopkins essential, writing: "The actor himself is 83, and it's difficult to imagine a better career-capping invocation than the one he delivers in this agonising and accomplished disappearance".
Olivia Colman's supporting performance as a dutiful daughter also shouldn't be overlooked, along with The Father's surprising and almost time-bending structure, which empathetically conveys Hopkins' disintegrating understanding of time and memory for its audience.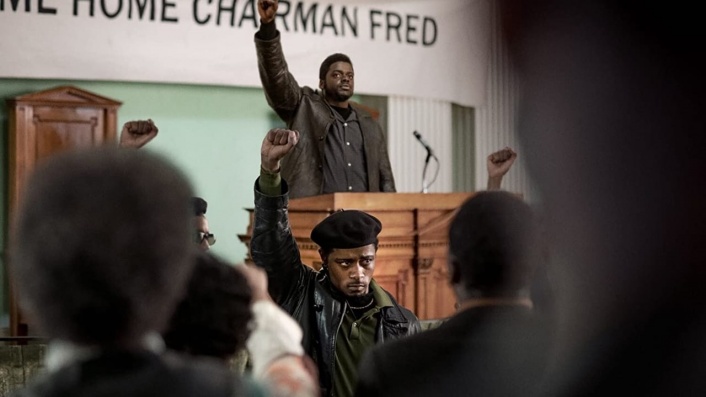 Now in cinemas
It's sort of baffling that both Daniel Kaluuya and Lakeith Stanfield got Best Supporting Actor noms for this civil rights story…like, who's the main character, then? In any case, Judas and the Black Messiah demands to be seen in a loud, dark room, where one can be truly immersed in Shaka King's near-biblical story of Black Panther betrayal.
Based on the true story of a police informant who caused the assassination of Panther revolutionary Chairman Fred Hampton, Judas and the Black Messiah was called "engrossing" by our reviewer Laumata Lauano. She continued that the film "shows Hampton as more than a radical Marxist and unifying entity who possessed powerful rhetoric. Kaluuya steps into the role of the chairman so flawlessly—it's amazing how he delivers Hampton's rousing speeches".
Hopefully one of the revolutionaries picks up a little gold guy for their incendiary work here, in a movie whose awards season chances should be helped along by the radical and undeniable presence of Black Lives Matter protests across the US in 2020.