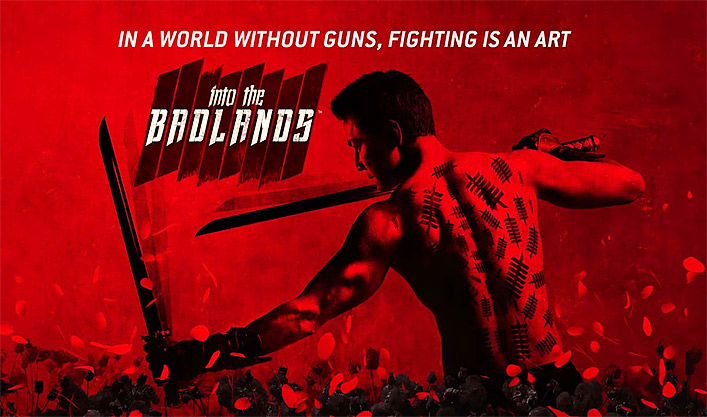 We are in a golden age of martial arts television

---
These days martial arts fans are in no short supply of kick arse chop-socky shows. In fact, writes Travis Johnson, they are living in a veritable golden age for brutal ballet-like beatdowns.
It is a good time to be a martial arts fan, folks. An interesting and unforeseen side affect of the advent of prestige television has been the rise of what you might call American chop-socky TV – decently budgeted shows with high production values centered on hand-to-hand combat. Those with a hankering to watch two (or three, or a dozen) highly skilled athletes beat the living hell out of each other need only flick on the tube (or the turn on the 'Flix).
No more scouring the listings in hope that the latest martial arts movie out of Asia was playing nearby or praying that films of a slightly older vintage would even get a local disc or streaming release. Full seasons of brutal, ballet-like beatdowns are now available at our fingertips.
Of course, dedicated followers of world action culture know that this is nothing new in the non-Anglophone world. Asian TV has a strong tradition of martial arts series, notably China and Korea's seemingly endless parade of wuxia historical/fantasy/action/horror/what-have-you shows (check out Tientsin Mystic and Kingdom for good examples from each nation). For the English-speaking – specifically American, let's face it – market, however, it's a fairly new phenomenon.
Sign up for Flicks updates
We are in a new era of glorious martial arts mayhem
We've had a few martial arts series over the years, of course. David Carradine dispensed justice and wisdom in the Old West in Kung Fu (plus a few ill-conceived sequel efforts) and Lee Van Cleef taught future Game of Thrones and Deadwood director Timothy Van Patten how to be a ninja in The Master (1984). But recent years have seen a real uptick.
It's not hard to see why. For one thing, the power of the Asian dollar is now readily apparent to anyone with eyes. Films like Crazy Rich Asians and The Farewell set the box office alight, while Always Be My Maybe and To All the Boys I Loved Before proved there's a huge mark for stories with Asian characters at their core.
For another, martial arts TV and cinema preferences physical performance over spectacle – or perhaps more accurately, it makes the performance the spectacle. While a little CGI magic dusted over the punching and kicking is de rigueur, the real appeal of these shows is seeing real performers do real things. This is a refreshing alternative to watching Vin Diesel bounce off a CGI car bonnet or Chris Hemsworth throw a CGI hammer. When Iko Uwais or Daniel Wu are throwing and catching punches, those punches, while pulled, are really being thrown and caught.
Not any old actor can star in a martial arts series
Which means that only certain people are capable of starring in martial arts series – actors with what Liam Neeson might call "a certain set of skills." You can't just plug any yutz into a martial arts series and hope that the stunt team and the editor can make it work. This is something Marvel and Netflix learned to their dismay when they crippled Iron Fist, a series that should have been a masterclass on the subtle interplay between feet and heads, by casting the rather generic Finn Jones in a role that called for someone with a PhD in cracking skulls (hopefully the upcoming Shang Chi movie is a vast improvement).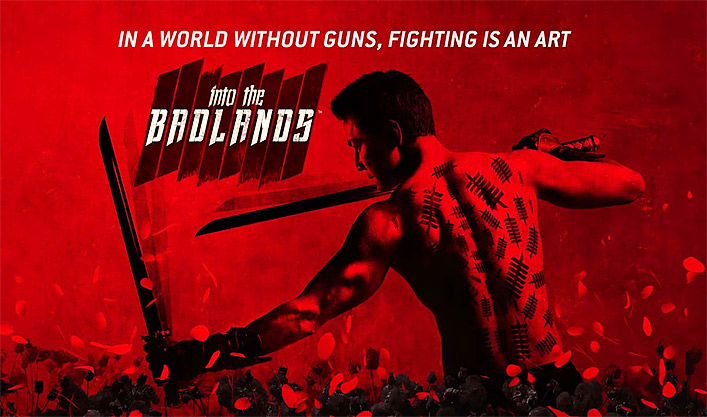 Still, we should probably acknowledge that the first season of Daredevil, with its brutal fight choreography (remember the hallway fight in episode four?), had no small influence on the current glut of martial arts series.
Into the Badlands, which just wrapped a sadly truncated three season run, made its debut on AMC mere months after Daredevil first dropped on Netflix, and could be considered the Opener of the Way for the current batch of punchy-kicky TV. Pretty much a distilled and Americanised version of any half dozen Chinese wuxia series the average punter would skip past on any given streaming platform, Into the Badlands forefronts the charms of China's freewheeling, theatrical approach to fantasy while stripping out the various barriers to enjoyment for an English-speaking audience (like subtitles, if we're being brutally honest).
Into the Badlands run on the 'Rule of Cool'
Creators Alfred Gough and Miles Millar (Smallville, Shanghai Noon) have essentially taken the classical Chinese novel Journey to the West (aka Monkey, '80s kids) and dumped it into a post-apocalyptic setting, presenting a world some 500 years hence where feudal Barons and the "Clippers" (read: martial arts killing machines) who serve them wage war for control of opium fields, indentured servants, water, and what have you. The whole thing runs on the Rule of Cool which means it doesn't make much sense when you think about it too hard (why do they still have internal combustion engines but no guns?). But the aesthetic is awesome, especially if your idea of a good time is "Antebellum South with vague Asian window dressing".
Onto this stage comes Sunny (Daniel Wu) head Clipper to Baron Quinn (Marton Csokas), whose life as the ultimate bad-ass is complicated when he saves a kid, MK (Aramis Knight) who has inexplicable magic powers. Everyone wants the magic kid, and so Sunny breaks his vows and essentially becomes MK's bodyguard, a choice that propels the pair into an increasingly hostile and labyrinthine world, and some of the best fight sequences ever to grace the small screen:
Into the Badlands knows what it's about and devotes fully half its production resources to the action, employing a Drama Unit and a Fight Unit to shoot simultaneously during production. In effect, that means their action sequences simply can't be touched, so even when the world-building gets a bit OTT, the Byzantine politicking hard to parse, or the personal drama a little too soapy, you know you're only ever about three minutes away from Daniel Wu putting someone through a wall.
Warrior = Kung fu Deadwood
Then there's Cinemax's Warrior, which is the martial arts world's "prestige television" event. Much ballyhooed as being based on an idea by the late, legendary Bruce Lee (the story goes that Lee's original idea eventually saw the light of day as Kung Fu, notably without Lee's involvement), Warrior's action pedigree is further strengthened by the presence of The Fast and the Furious honcho Justin Lin, who pulls executive producer duties and sets the tone of the series.
That tone is very much "Kung Fu Deadwood", albeit not nearly as poetic or smart as David Milch's Western opus – perhaps "Kung Fu Hell on Wheels" is more apt. Set in San Francisco circa 1878, the series follows Ah Sahm (Andrew Koji), a Chinese immigrant (with a white grandfather) who has come to  the murderous boomtown to track down his missing sister, Mai Ling (Dianne Doan).
As is the way of such things, Ah Sahm quickly establishes himself as an expert in beating the living hell out of anyone who looks at him funny, disassembling a racist cop within seconds of his arrival, and is swiftly recruited into the forces of Chinese crime lord Father Jun (Perry Yung). Now a hatchet man in the Hop Wei fighting tong, Ah Sahm must negotiate the treacherous underworld politics of San Francisco's burgeoning Chinatown, contend with the racist local cops and Irish mob, and – because this is, after all, why we are here – kick seven shades of sweat out of dudes on a regular basis.
Warrior leans a little too heavily on the "adult cable drama" tropes, reveling in gratuitous swearing, sex, violence, and general debauchery to an almost adolescent degree, but fair's fair: the Chinese diaspora deserve their trashy late-night binge-a-thons, too. Besides, Warrior's charms are legion: the production design is top notch, the cast perform at exactly the right melodramatic pitch, the milieu is fascinating, and yes, the action is spectacular – and spectacularly bloody.
Joe Taslim (The Night Comes For Us), recently announced to be joining the Mortal Kombat reboot as Sub-Zero, crops up as Ah Sahm's rival. And you know that whenever an alumnus of The Raid shows up, you're probably in for some A-grade face-smashing.
Wu Assassins is basically Kung Fu Highlander
Speaking of The Raid, the third notable martial arts series to hove into view recently is a vehicle for Indonesian export Iko Uwais, whose charisma and jaw-dropping ability to hit dudes thirty times in an eye-blink made that film so memorably. Netflix's Wu Assassins sees Uwais as Kai Jin, a part-Chinese chef (when asked which part he quips, "the part you can't see.") in San Francisco's Chinatown (if there's an online petition for a Warrior crossover, point me at it) who finds himself bestowed with the mystical power of the Wu Assassins, a lineage of – you guessed it – martial arts masters who are charged with battling five supernatural warlords, each of whose powers correspond to the five classical Chinese elements.
Wu Assassins is basically Kung Fu Highlander (the series makes no real distinction between different martial arts styles, so I don't see why we should bother) with a bit of Big Trouble in Little China sprinkled in for good measure – a tone which is only reinforced when Scottish actor Tommy Flanagan (Braveheart, Sons of Anarchy) rolls up as the first season's principal villain.
If we're being honest here, Wu Assassins is the weakest of the three current big guns of martial arts TV. It really feels like it's drawing on second-hand ideas and notions about Chinese culture and martial arts rather than directly connecting with them.
It's secret weapon, however, is not so secret: Iko Uwais, simply one of the most gifted on-screen fighters to come along in a good while. If you're tired of watching Uwais elbow-strike mooks into their next incarnations, you're tired of life. The first season of Wu Assassins runs 10 episodes, and that's 10 more episodes of Uwais demolishing villains than we had a month ago, so perhaps we should just all be grateful.
Like I said, it's a good time to be a martial arts fan.