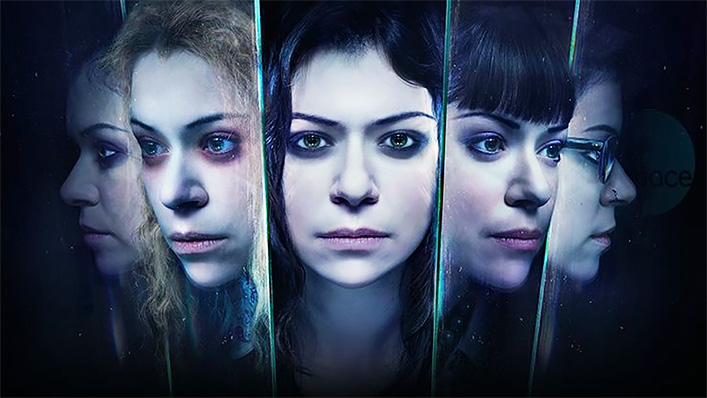 Top 5 science fiction series to stream

---
Science-fiction tells us about the world we live in now by envisioning a future we haven't yet reached. It's an idea both fascinating and terrifying, and a terrific vehicle for storytellers – albeit an expensive one.
Putting aside too obvious to recommend hits such as Netflix's Stranger Things, here are five impressive sci-fi series you should consider streaming.
Sign up for Flicks updates
Ascension (Netflix, 1 season)
A six episode mini-series meant to lead into a full season that was never commissioned, this intriguing mystery cuts between a spaceship halfway through a century-long voyage to a new world and growing fears about how it originated back on Earth. The first ever murder on the USS Ascension is the entry point for an examination of its stratified society, which hasn't changed since 1963 despite the arrival of subsequent generations.
There are familiar faces in the cast – including Tricia Helfer (Battlestar Galactica) and Gill Bellows (Ally McBeal) – and they're guides to what swiftly becomes a heady mix of mutated Darwinism, conspiracy theories and class critique. The final twist is a doozy.
Colony (Netflix, 2 seasons)
If you're a Lost devotee who misses Josh Holloway's sardonic charmer Sawyer, the actor is front and centre in this alien occupation drama, which unfolds in a segmented and locked down Los Angeles a year after extra-terrestrial forces overwhelmed the Earth in a matter of days. As a former soldier and FBI agent, Holloway's Will Bowman is hiding away from the puppet human regime, but a bid to retrieve his missing 12-year-old son sees him forced to work in the hunt for the resistance.
With its curfews, underground cells, and privileged collaborators, Colony harks back to World War II stories of fighting back against German overseers. The show is engrossing, opening up multiple layers of an uncertain new society, and holds the aliens in check, eking out information and sightings throughout the first season.
Dark (Netflix, 2 seasons)
Both sombre and thrilling, with an elegantly managed time travel plot that nonetheless brings to bear a mind-bending philosophical struggle, Netflix's first original German production begins with the disappearance of several children in a small German town circa this year.  A handful of families, and the nuclear power plant that looms over them, are expertly brought into focus even as the narrative looks back in 23 year cycles to similar events in 1986 and then 1953.
The passage of time is both an illusion and a cause of heartbreak, as different iterations of the same characters struggle to make sense of their desires and hopes. The plot embraces the fantastic, but the mood is grim and desperate; even the various generation's teens are haunted by the possibilities uncovered. The episodes actually answer questions while revealing new mysteries, and there's an ending coming. The currently in production third season will be the finale.
The Expanse (Amazon Prime Video, 3 seasons)
As an example of how this American series values tenuous deprivation over science-fiction tropes, the spaceships that traverse an increasingly fractious 24th century solar system don't have windows looking out to space's vast wonder. Instead crews rely on cameras and sensors, creating a matter-of-fact reality befitting a milieu where technology has advanced, but so too has wealth – and sometimes oxygen – inequality, the posturing of planetary adversaries, and the potential for exploitation.
Starting in 2015, and adapted from James S.A. Corey's novels, each season has wended together mystery plots and a handful of diverse characters, including a jaded detective working an asteroid belt space station (Thomas Jane), a senior Earth diplomat (Shohreh Aghdashloo), and a merchant ship officer (Steven Strait). The true wonder in this captivating series is that humanity's best instincts can still make a difference.
As a Canadian woman who comes to realise that she is one of many clones, each with their own personality and distinct lives, Tatiana Maslany gives one – or is that many? – of the finest performances television has seen this century. Beginning with con artist Sarah, and soon adding police officer Beth, suburban soccer mum Alison, and microbiologist Cosima, Maslany depicts how each of these clones interacts with their newly discovered kin and deals with the covert circumstances, corporate malfeasance, and religious fanaticism that shadows their upended lives.
The concept is wild, but the implications are often deeply personal and cruelly funny – the lives of these women bend without breaking in the most unexpected of ways. Between the mythology and Maslany, this is a rabbit hole you should consider going down.