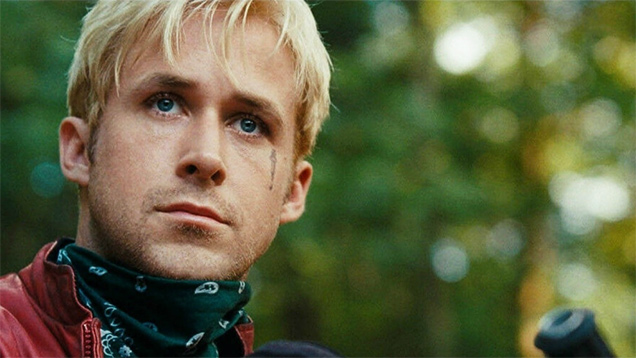 Top 10 arthouse films on Netflix and Stan

---
Arthouse was originally a designation for cinemas, not the movies they showed. In the 1950s and 1960s it indicated a theatre whose repertoire was outside both the studio system and the norm. Since then arthouse movies have moved with the times – they've been experimental, subtitled, festival circuit hits, low-budget, and anything that falls between the cracks. With multiplexes now gravitating to blockbusters, streaming services have become the new place to find arthouse films.
Here are 10 of the best on Netflix and Stan.
Sign up for Flicks updates
Netflix
A ramshackle residence in 1979 Santa Barbara inhabited by a single mother (Annette Bening), her teenage song (Lucas Jade Zumann), and various tenants (Greta Gerwig, Billy Crudup) comes alive – with conversation, dance, ideas, and hopes – in a coming of age drama from writer-director Mike Mills. These lives unfold with tender insight and a sense of personal histories being discovered in the moment.
Arthouse cinema has long encompassed an unequivocal strain of experimental bewilderment, and there's a ready sense of that in Ana Lily Amirpour's second feature. Bleached by the sun where her debut A Girl Walks Home Alone at Night was inky and shrouded, it's a dystopian nightmare about a young woman's impressionistic journey into a desert prison. Lead Suki Waterhouse has a supporting cast gone gonzo: Jason Momoa, Keanu Reeves, and Jim Carrey.
Full of observed details that fill in the blanks of adolescence, summer's torpid pleasures are merely a distraction for Frankie (Harris Dickinson). She is a Brooklyn teenager with an ailing father who lives a heterosexual life complete with a girlfriend among his family and friends but surreptitiously sleeps with men he meets online. Filmmaker Eliza Hittman foregrounds atmosphere over plot, so that risk, pleasure, and self-deceit intermingle.
Bursting out of the banlieues of suburban Paris and fuelled by the defiant anger and acquisitive fantasies of youth, Houda Benyamin's cracking debut feature charts the friendship and fortunes of Dounia (Oulaya Amamra) and Maimouna (Déborah Lukumuena). Leaving high school behind to chase money and status, the teenagers give the film a wild energy that keeps threatening to run out of control.
The international breakthrough of French-Canadian filmmaker Denis Villeneuve (Sicario, Arrival), is a coruscating drama where the mysteries of a mother's will takes her two adult children, raised in Canada, back to her unnamed birthplace in the Middle East, where sectarian conflict has created a cycle of violence and regret so strong it generates a destructive gravity. With extensive flashbacks, the dread-laden stillness of Villeneuve's later work is here, as is the feeling that family is a mystery you can never fully understand.
Schematic at first glance, this independent drama about a young high school teacher, Rachel (Lily Rabe), who accompanies a trio of students, including an archetypal loner, Billy (Timothee Chalamet), to a weekend-long drama competition, finds intimate truths in the give and take of Rabe and Chalamet's complementary performances. It's a small, fine film about loneliness and how you might find your way out of it.
Humpday and Your Sister's Sister made Lynn Shelton a crucial figure in American independent cinema and after several years directing television episodes, she returned to her roots with this acutely observed drama about a man paroled from jail (co-writer Jay Duplass) and his connection to the high school teacher who led the campaign for his release (Edie Falco). What transpires, in a Pacific north-west town, is an entanglement forged in untenable circumstances that neither knows how to sever.
As a downtown Manhattan couple well into their forties desperate to get pregnant, Kathryn Hahn and Paul Giamatti give revealing performances as two people whose quest for creation – told with a hint of hopeful wonder and the banal demands medicine requires – risks being an act of destruction. The duo provide the nuanced core of Tamara Jenkins' film, with Hahn's combustible emotion rarely better used.
In this intriguing and insular memoir documentary – a movie about the misbegotten making of an earlier movie – the writer turned filmmaker Sandi Tan summons the audacity of youth, shot through with bittersweet memory, to recall a summer in her youth when she started to make a movie with friends, only for her supposed mentor, an older American man, to abscond with the reels. This is a fascinating reckoning, but not just with what you expect.
Having penned Being John Malkovich and Eternal Sunshine of the Spotless Mind, screenwriter Charlie Kaufman's directorial debut was a dizzying epic about mortality, creative endeavour, and seemingly everything in between. With Philip Seymour Hoffman as Caden Cotard, a theatre director whose body and marriage to an artist (Catherine Keener) are both collapsing, the film is in turn elegiac and absurd, moving and ponderous. Caden creates a pocket universe, so does Kaufman.
Stan
8½ (1963)
European auteurs such as Ingmar Bergman, Jean-Luc Godard, and Federico Fellini helped create arthouse cinema internationally, and few films were as influential as the latter's absurdist and autobiographical spiritual comedy. Filmmaking has become vast and inconsequential for director Guido Anselmi (Marcello Mastroianni, in a signature role), and as he flits between his duties and his imagination, the women in his life provide judgment.
The confines of an Orthodox Jewish community in London amplify the emotions that surge between exiled photographer Ronit (Rachel Weisz) and her childhood friend Esti (Rachel McAdams), who are reunited when the former comes home for her father's funeral and finds the latter married. Chilean filmmaker Sebastian Lelio gives the pair's suppressed desire a physical force, but the movie never settles for simple outcomes.
Before Creed and Black Panther, the vital connection between writer-director Ryan Coogler and actor Michael B. Jordan was forged on this independent film about the final 24 hours in the life of Oscar Grant III (Jordan), who was shot dead by an Oakland transit policeman in 2009. The film shows that a life can be explained in artfully accumulated moments, complete with allusive metaphor and Californian realist drama.
Filmmaker Fatih Akin has long examined German society through the country's many cracks, most notably the experiences of Turkish migrants and their children, and that has a contemporary charge in this compelling drama about a woman (Diane Kruger) dragged under by grief after losing her husband and son to a terrorist bomb, only to find purpose in revenge. Kruger has never been better.
If you know British actor Damian Lewis from television's Homeland or Billions, this American independent movie about a desperate father living in the margins and driven to breaking point by the disappearance of his young daughter will provide a new perspective. Director Lodge Kerrigan (who ended up in television himself with The Girlfriend Experience), uses distorted perception and paranoid guilt to push Lewis – and the story – to breaking point.
David Lynch's follow-up to Wild at Heart and the Twin Peaks experience is a menacing neo-noir thriller where the stakes are your own identity and reality is beautifully shot but essentially untenable. Bill Pullman plays a Los Angeles saxophonist plagued by inexplicable circumstances, drawing into a netherworld powered by imagistic dread. The film, like the protagonist, feels like it could tear itself apart at any point.
A contemporary thriller about the rights and risks that hover over the life of those who've left one country for another, Most Beautiful Island stars writer/director Ana Asensio as Luciana, an immigrant holding onto the bottom rung of life in New York City. When she picks up a gig from an acquaintance to attend a party, she finds herself in equally difficult but different circumstances, which moves the film beyond your expectations.
After the coruscating intimacy of Blue Valentine, filmmaker Derek Cianfrance made this modern day study of crime and punishment, which sprawls over two generations in upstate New York and begins with a motorcycle stuntman (Ryan Gosling) whose desire to care for his baby son leads him into an encounter with a police officer (Bradley Cooper). Cianfrance's story has a sweeping eye, but he captures turning points in deeply revealing ways.
Amy Adams and Emily Blunt reveal the deep but sometimes despairing bond between siblings in this wry independent drama about sisters who try to right their lives by starting a business that cleans up crime scenes. Backed by Alan Arkin as their father, the two are exceptional in conveying so much more than the dialogue allows. It's a funny film in parts, but the humour is ultimately bittersweet and bruising.
Arthouse cinema helped take the first steps in sharing the lives and concerns of gay men and women, so this list ends on a fitting note with British filmmaker Andrew Haigh's celebrated romantic drama, which spends 48 hours in the company of Nottingham men Russell (Tom Cullen) and Glen (Chris New). What begins as a hook-up between the two deepens, with both truth and disagreement, into a connection that is heartbreaking and revelatory.