The top 50 shows on Netflix Australia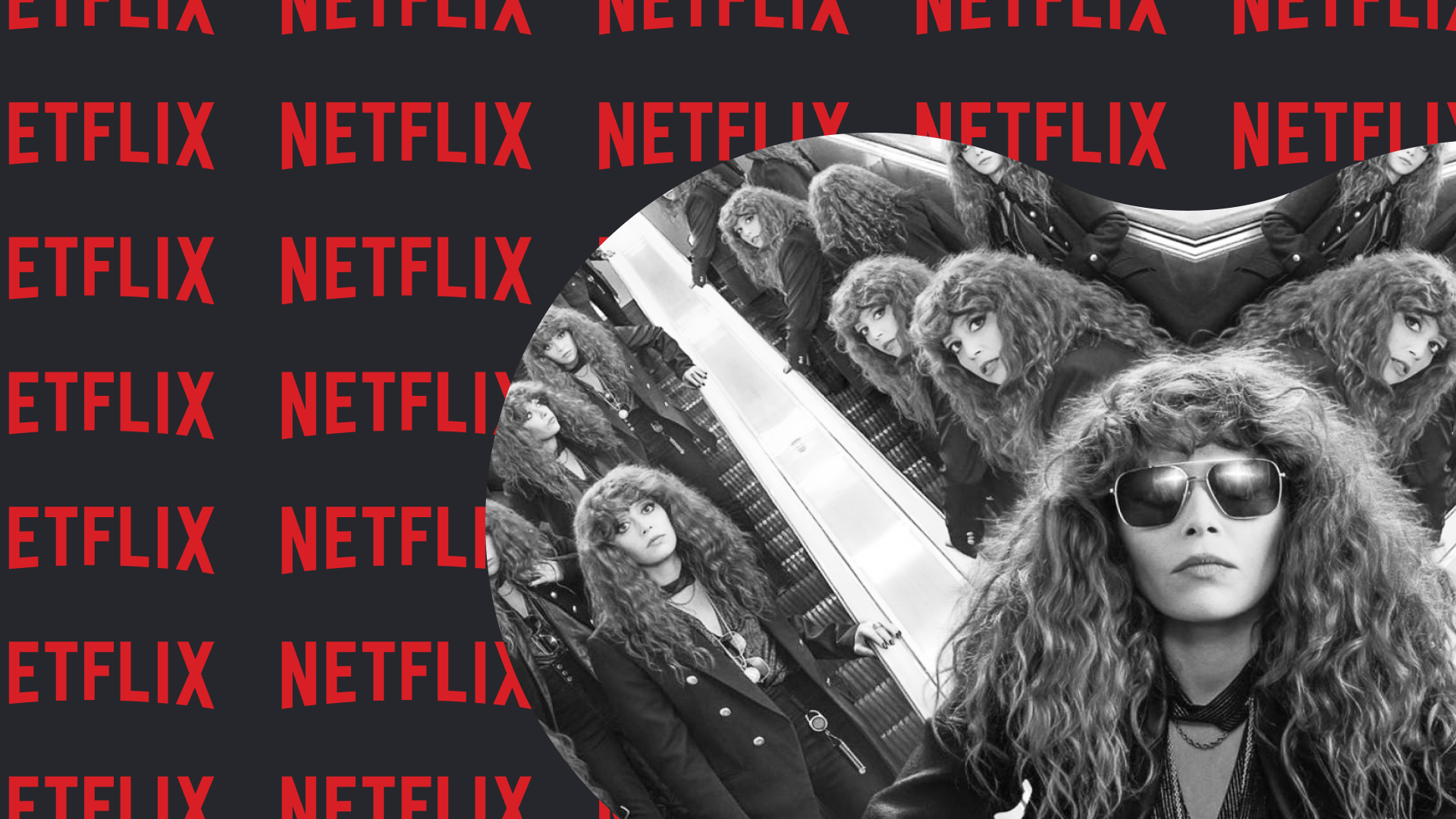 When that big red 'N' tud-ummms its way across your screen, make sure it's followed by something extraordinary. Eliza Janssen has compiled a guide to the very best shows available on Netflix, the world's biggest streaming service: did your fave make the list?
See also
* All new movies & series on Netflix
* All new streaming movies & series
* The 50 best movies on Netflix Australia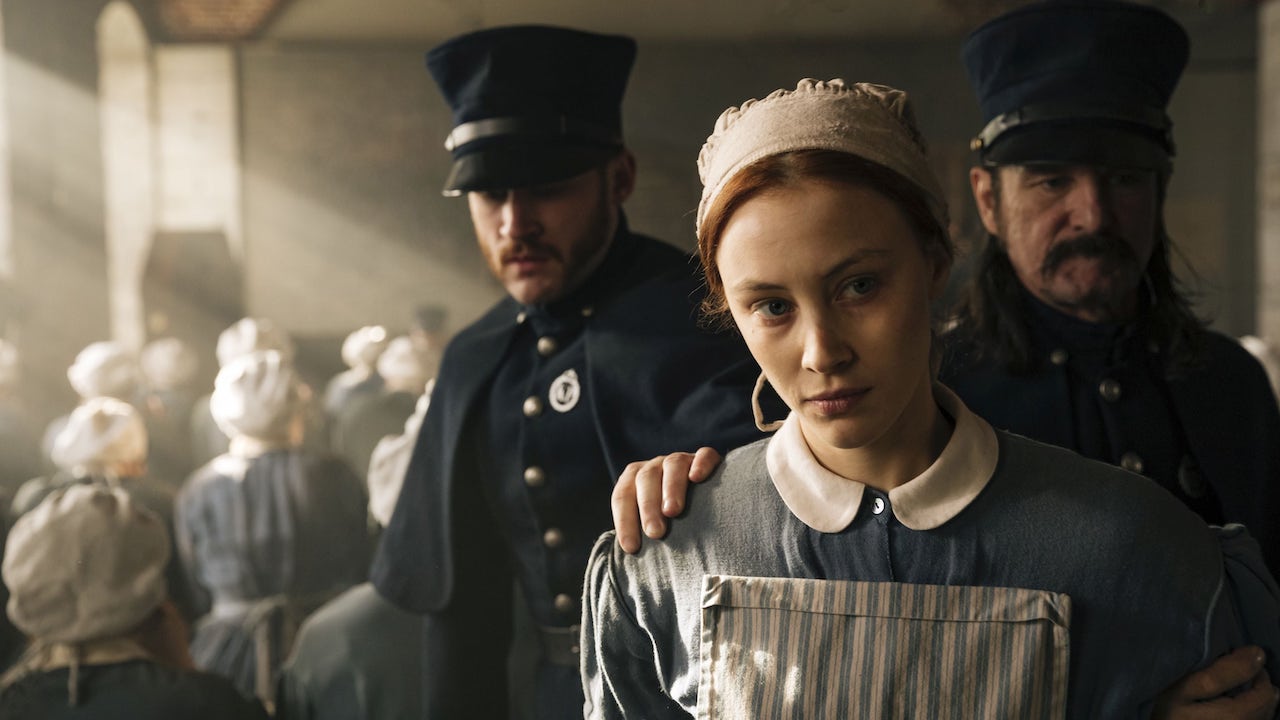 Watch on Netflix
Sarah Gadon is breathtaking in this miniseries adapting Margaret Atwood's historical fiction. One for psychological horror fans and period drama addicts alike, it follows an imprisoned Irish migrant in the 1840s, who tries to trace back her life of tragedy and mystery with the help of a prison shrink. David Cronenberg shows up as a sinister reverend!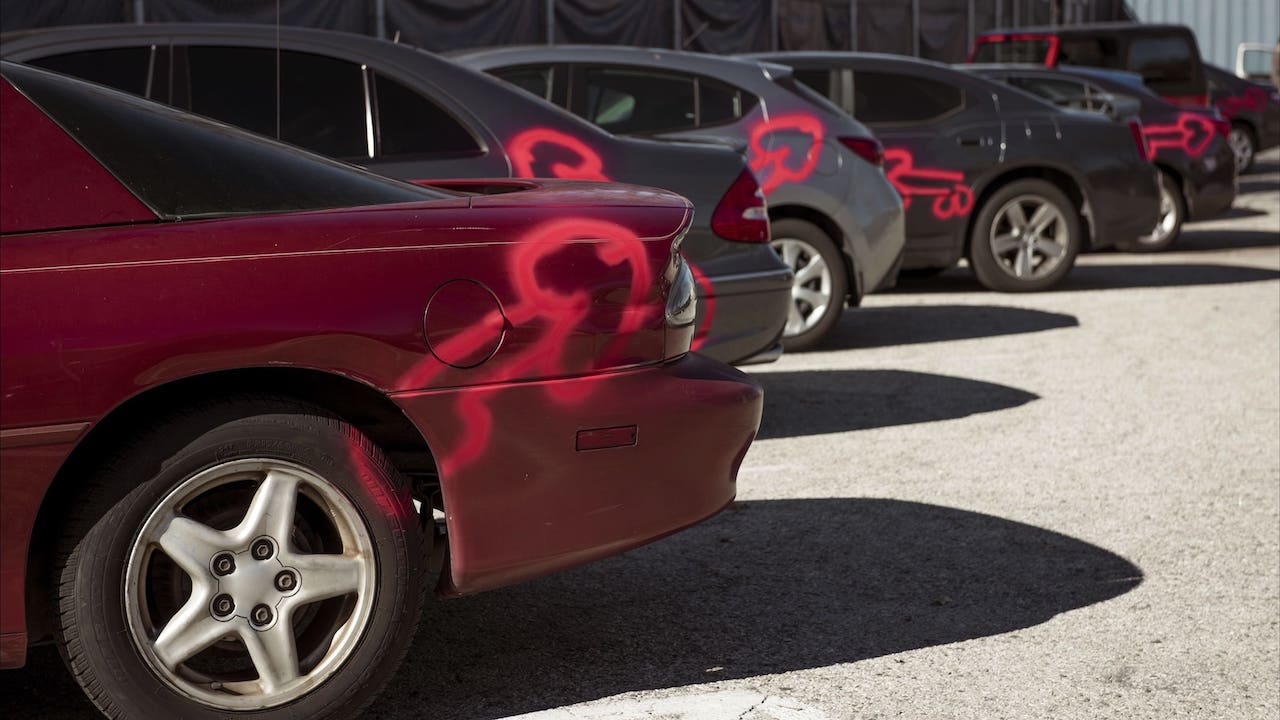 Watch on Netflix
Netflix's distinct house style for super-serious true crime docos gets aped by the platform itself, in both seasons of this hilarious high-school mockumentary. In season one, a miscarriage of justice has the wrong kid get framed for painting dicks on teacher's cars: season two takes things even further, with an epic poop-centric prank ruining everyone's lives.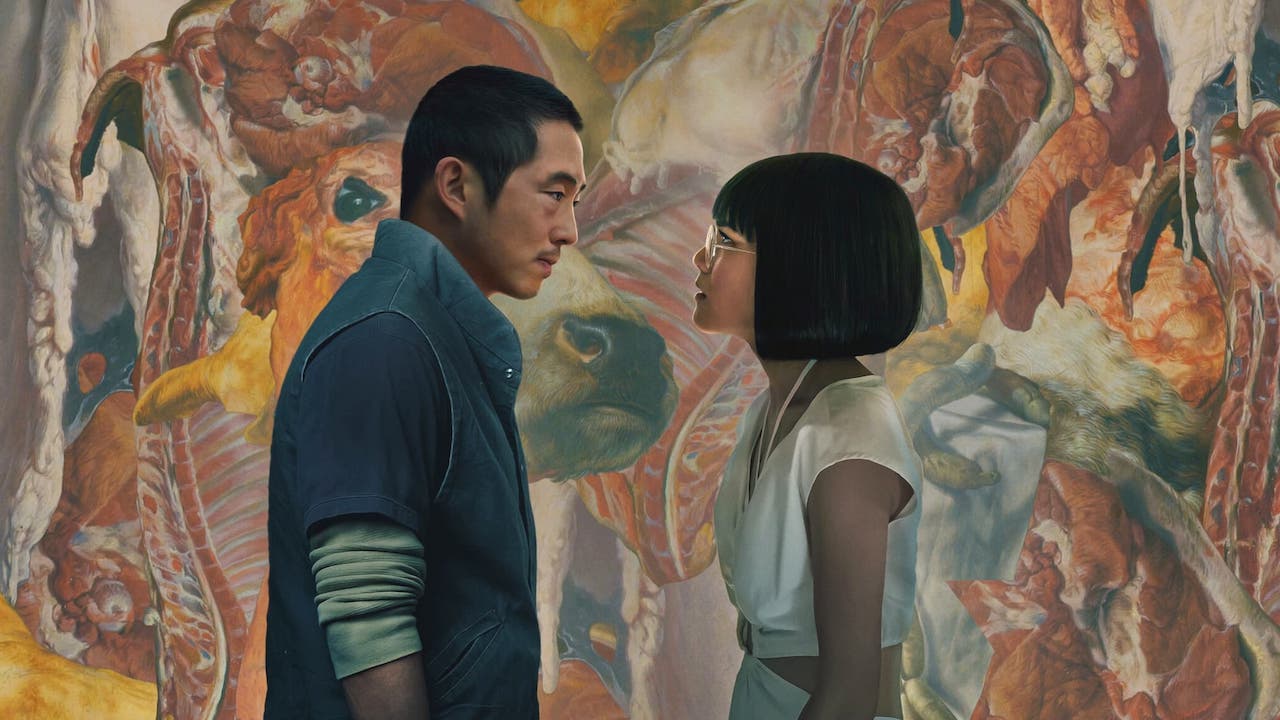 Watch on Netflix
Everyone experiences a bit of road rage from time to time—but not many of us flip out like Steven Yeun and Ali Wong, in A24's first ever TV series. You'll be hooked from episode one, as the furious pair of strangers take their grudge to ever-escalating heights. Strange, tense, and perfectly acted.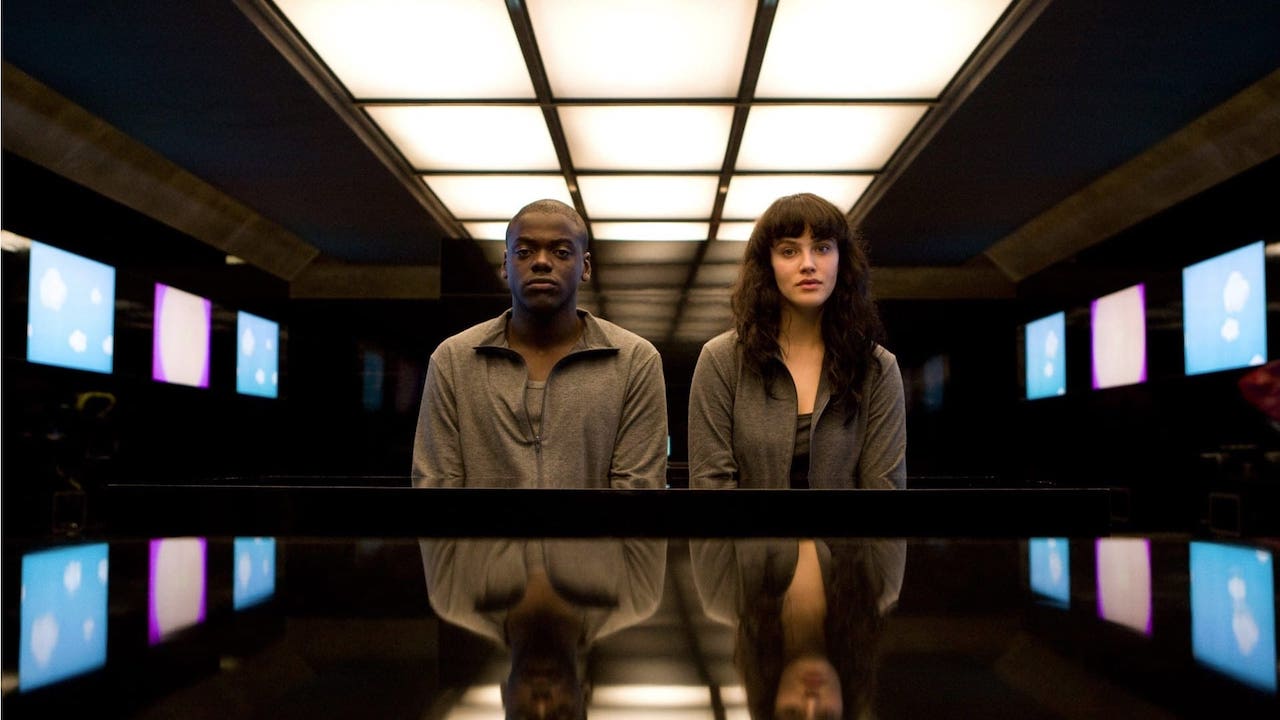 Watch on Netflix
The definition of hit or miss, this sci-fi anthology series has broadened its horizons since getting snatched up by Netflix, sometimes struggling to satirise our IRL tech dystopia when it's already about as bleak as it can get. But when Black Mirror hits, boy does it hit: new viewers can jump right in with the terrific Christmas special, or optimistic fan fave San Junipero.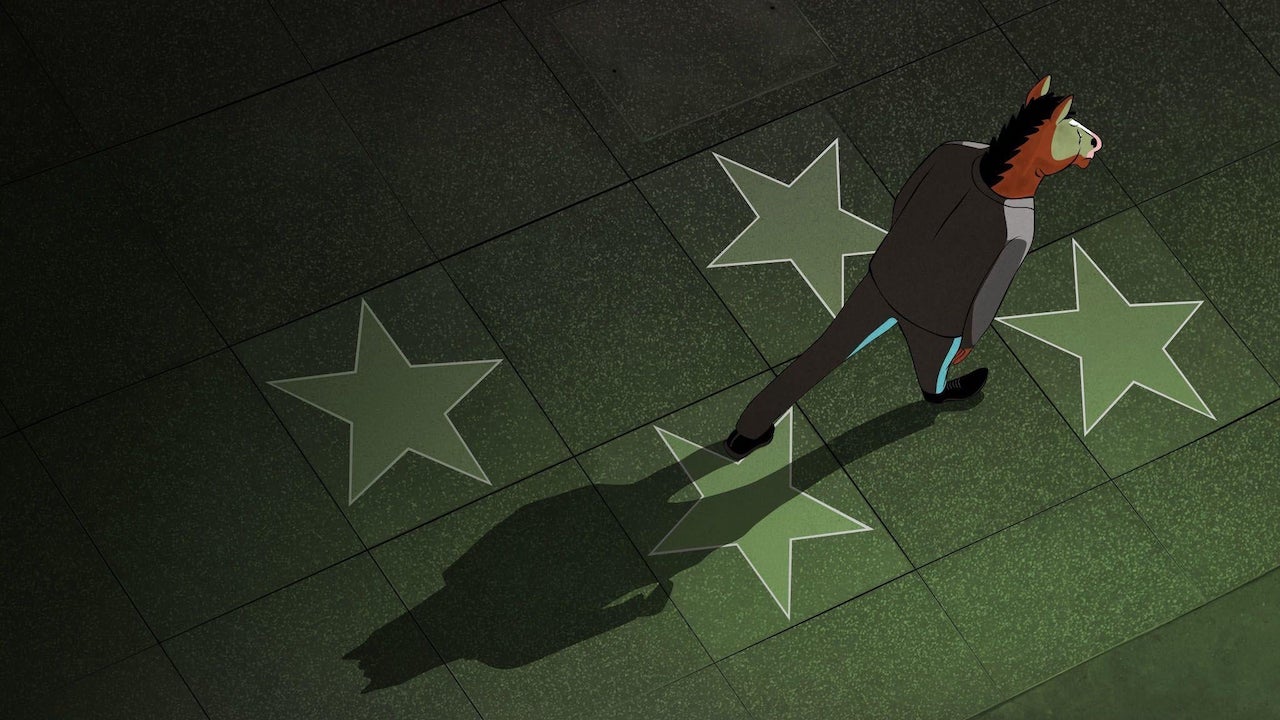 Watch on Netflix
I wasn't into the first season of this sardonic animated comedy. Luckily, BoJack's moral reckoning would spiral from there into truly haunting, unforgettable places, taking the piss out of Hollywood (or Hollywoo, rather) celeb culture and toxic masculinity. The voice cast is stacked with iconic performers, all having a ball as pink cats, sad horses, and loveable labradors.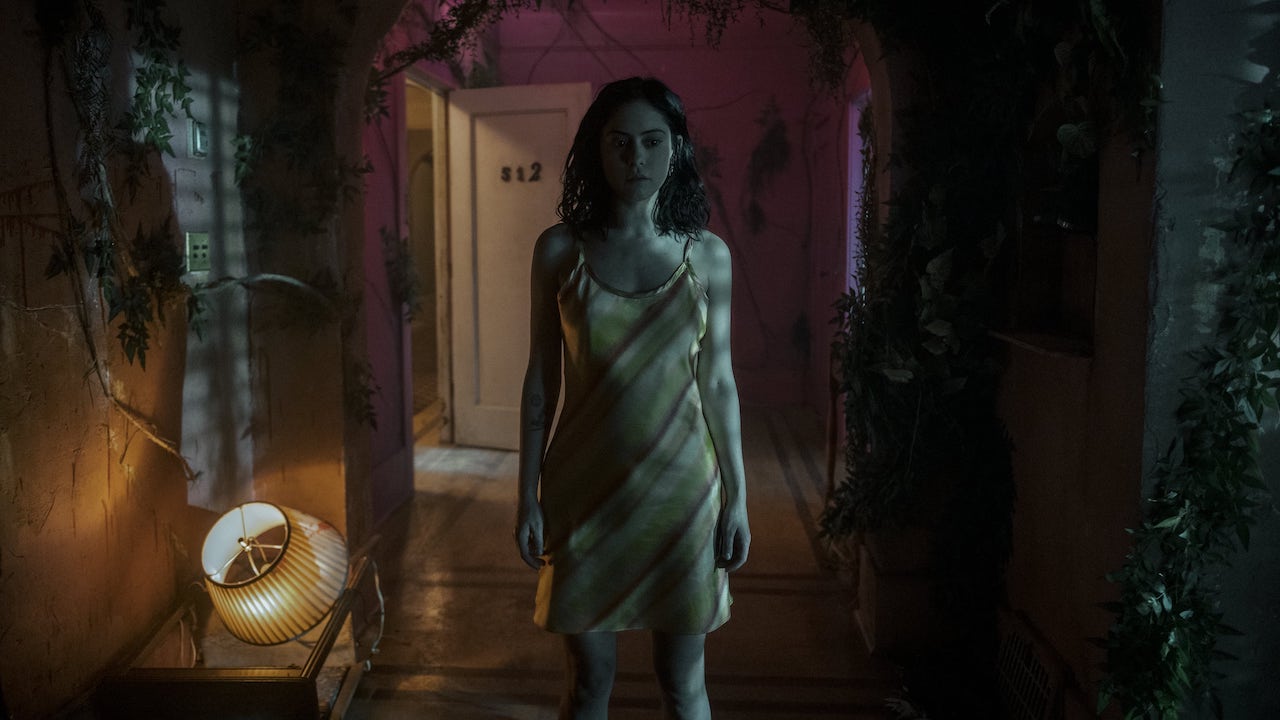 Watch on Netflix
We love it when Netflix drops a big hunk of money on something entirely freaky, gross, and inaccessible. Set in LA's 1990s filmmaking scene, this wacky horror series isn't afraid to yank out eyeballs or vomit up cats onto subscriber screens, with Rosa Salazar as our too-cool, vengeance-fuelled protagonist.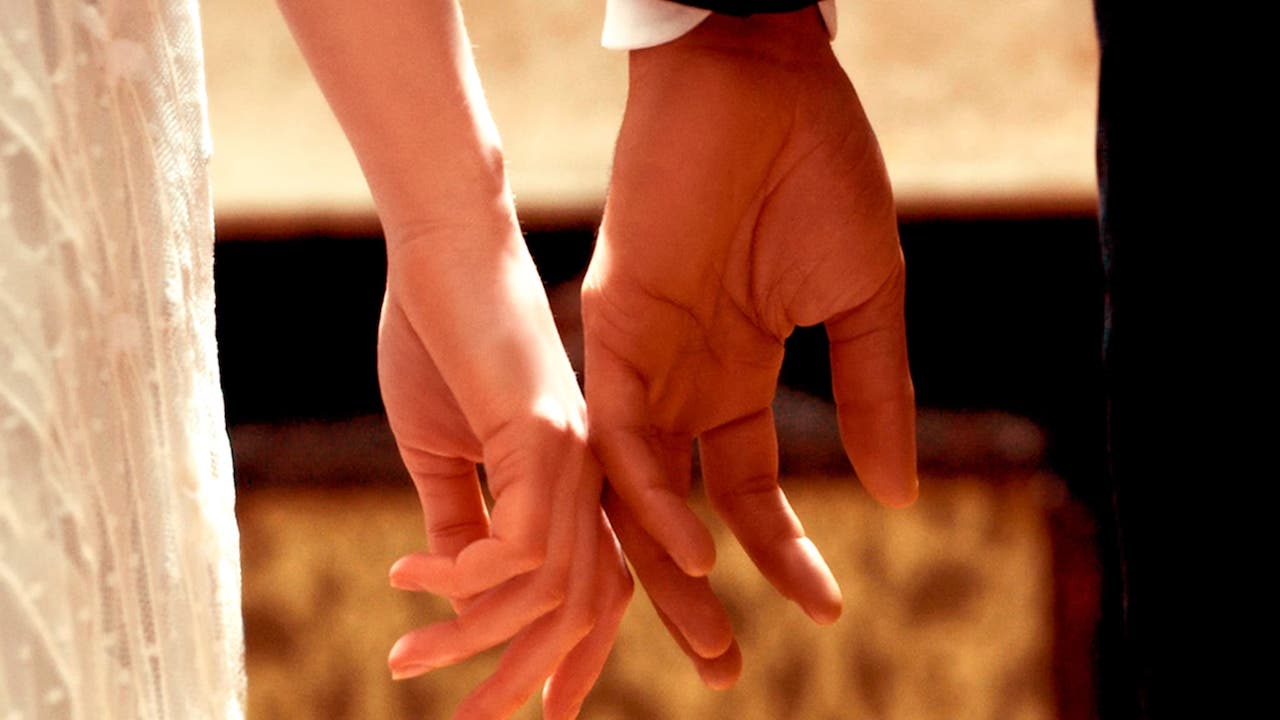 Watch on Netflix
Gossip Girl with more croquet and corsets. Shonda Rimes' frilly adaptation of a series of romance novels arrived at just the right time for COVID-era streaming addicts, trapped in a bleary modern world. Even if season two didn't quite live up to our expectations, Bridgerton is always a welcome escape.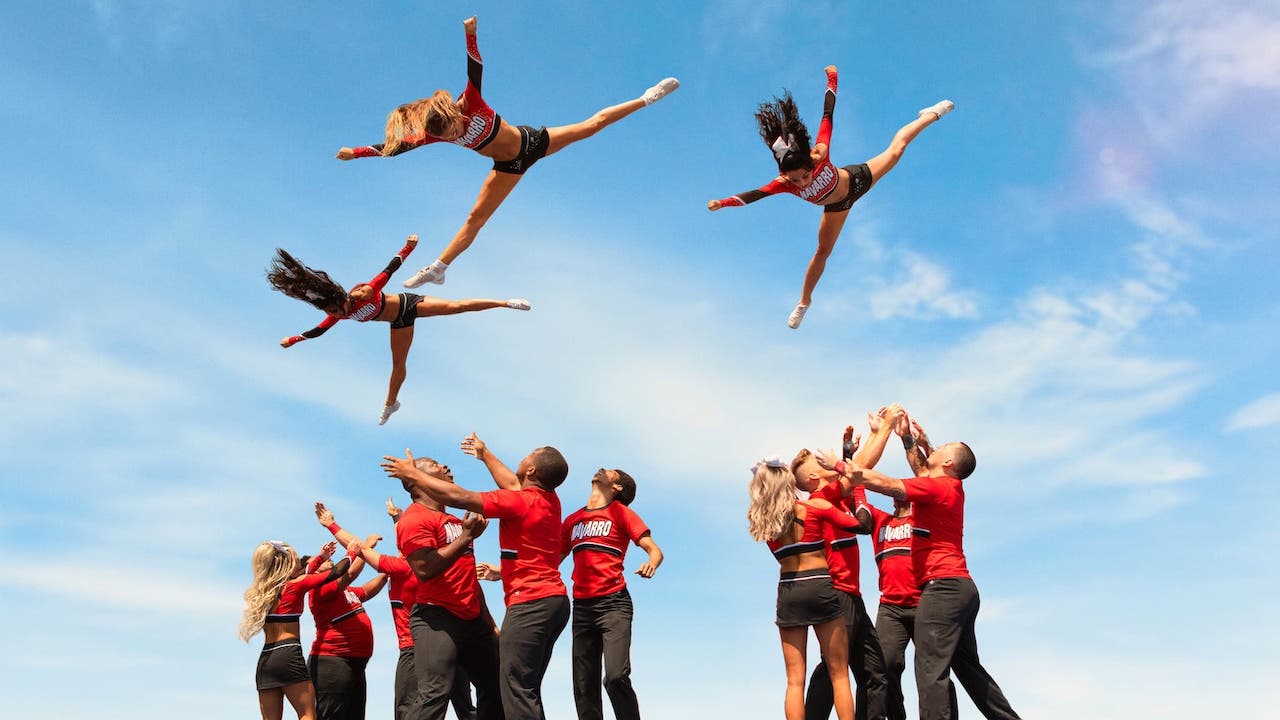 Watch on Netflix
If you've only ever seen cheerleading as something hot girls do on the sidelines of real sport, prepare to have your mind drastically changed. Delving into the personal struggles and professional dreams of Navarro College's teen cheer champs, this two-season docuseries is both intense and intimate.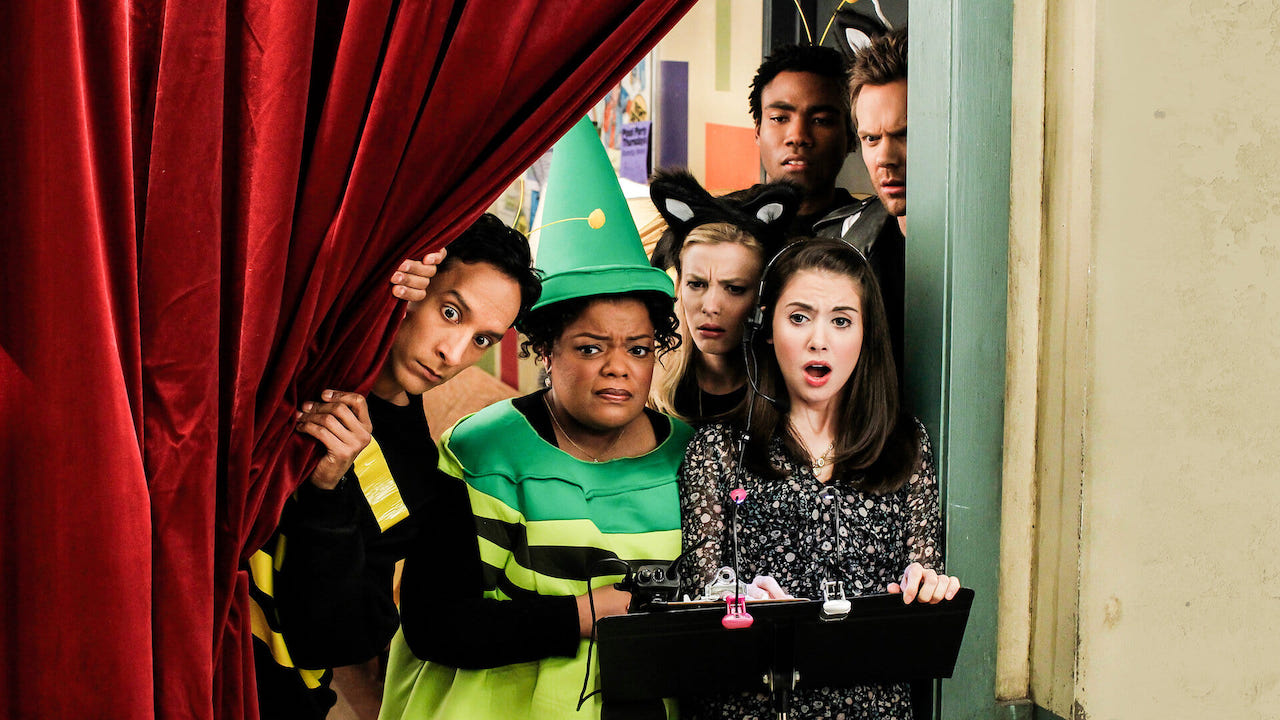 Watch on Netflix
The characters in Dan Harmon's cult comedy series are so perfectly cast, their weaknesses and humour fitting together in endless hilarious combinations. That synergy is even more impressive when you consider the show's ever-shaky status on US TV: while it may have peaked early and faced some unstable moves, Community always delivers on the gags.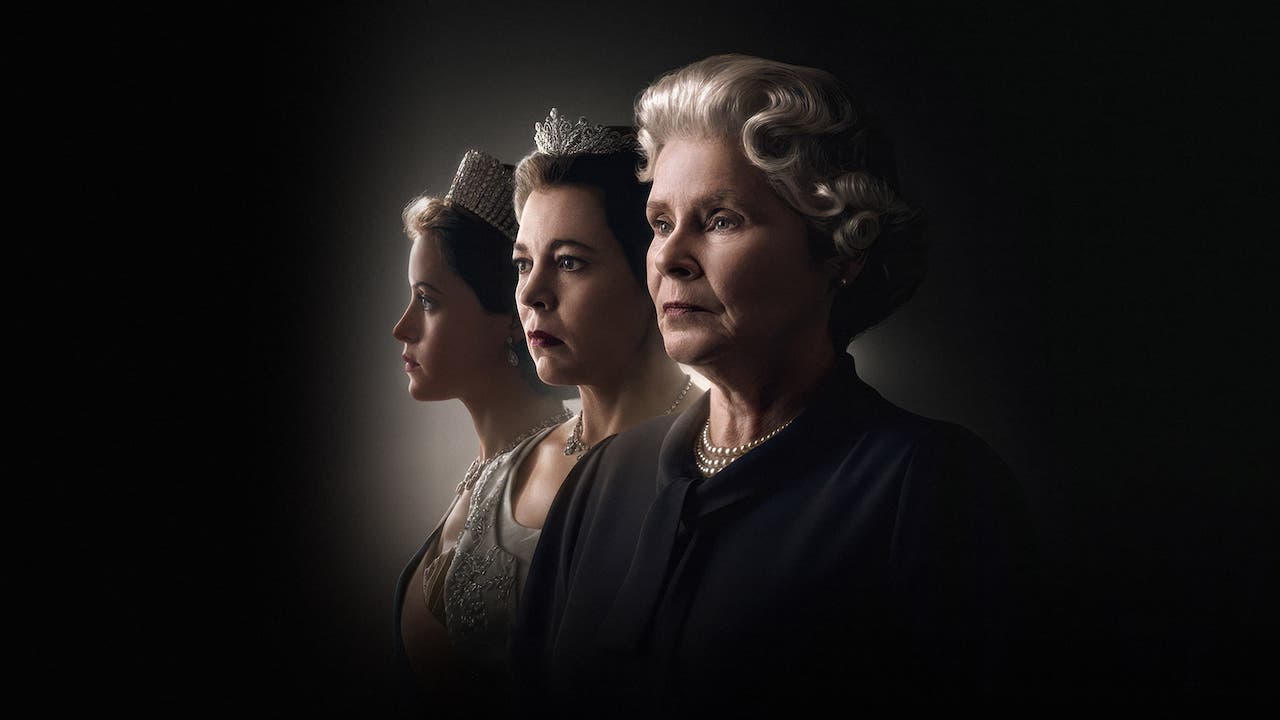 Watch on Netflix
Coming to an end in 2023 with its sixth season, the premier royal family drama has long given Netflix subscribers a window into the privileged, complicated, and—most importantly—human figures who rule the Commonwealth. It's hard to say who the best Lizzie was: Claire Foy as the young Queen, Olivia Colman in her middle age, or Imelda Staunton as the monarch later in life.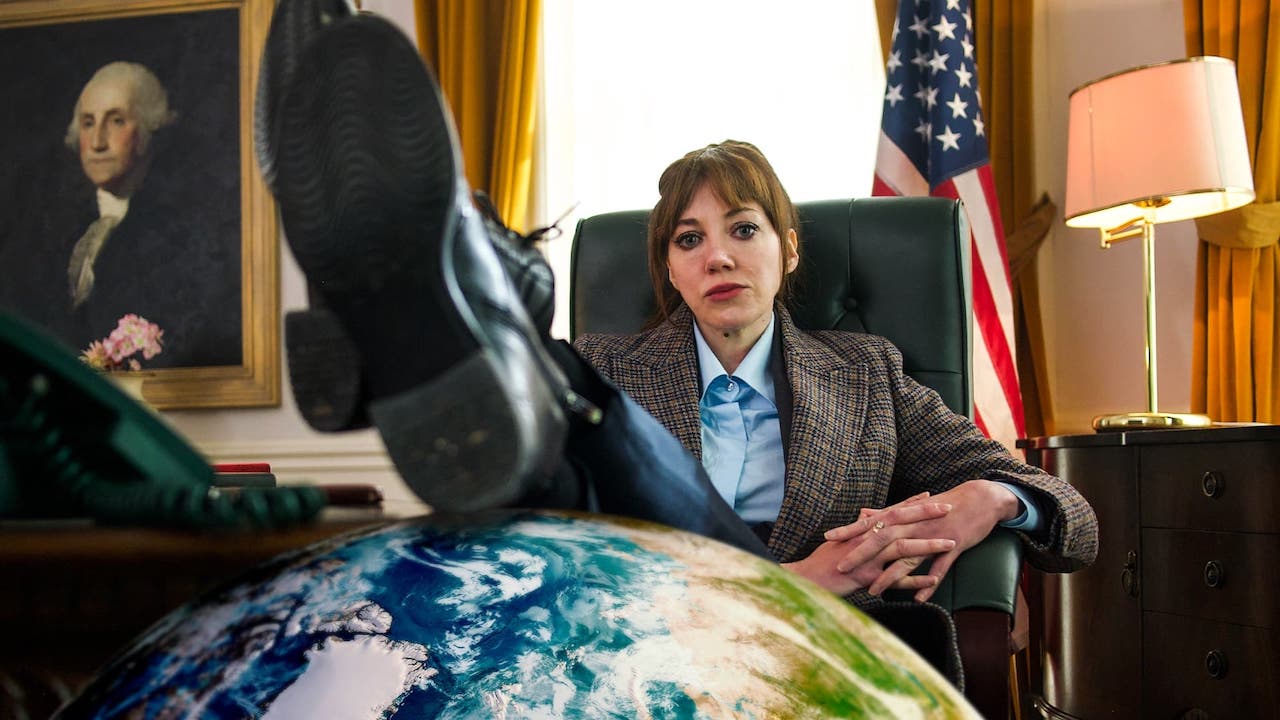 Watch on Netflix
How many three wise men were there? When you teach a kid Shakespeare, do their heads grow physically bigger? Which was more culturally significant, the Renaissance or "Single Ladies" by Beyoncé? Comedian Diane Morgan delivers these scintillating queries and more, with such wide-eyed, pure idiocy that her show almost evolves from comedy into performance art.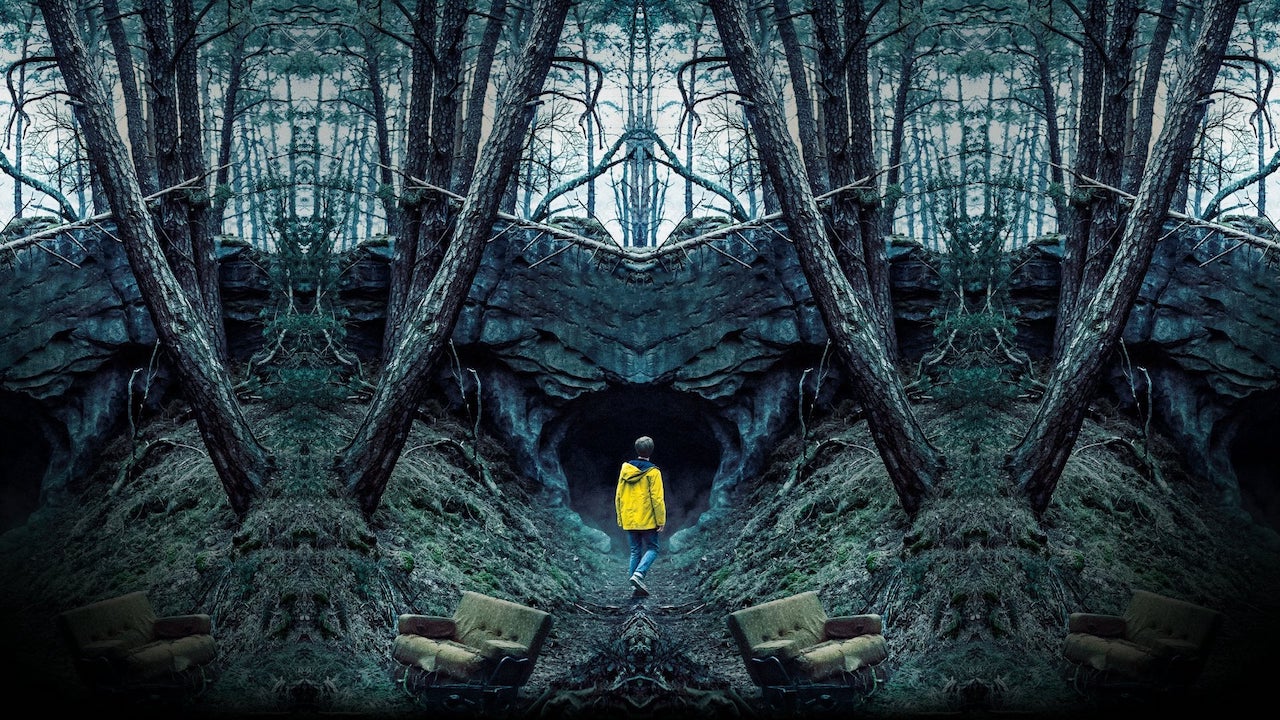 Watch on Netflix
Over the course of its three, brain-scrambling seasons, this acclaimed German drama kept us scratching our heads and coming back to Google to remember which bloke was in which timeline, with who, when. If you can wrap your mind around it, though, there are gasp-inducing twists and fine performances to be appreciated here.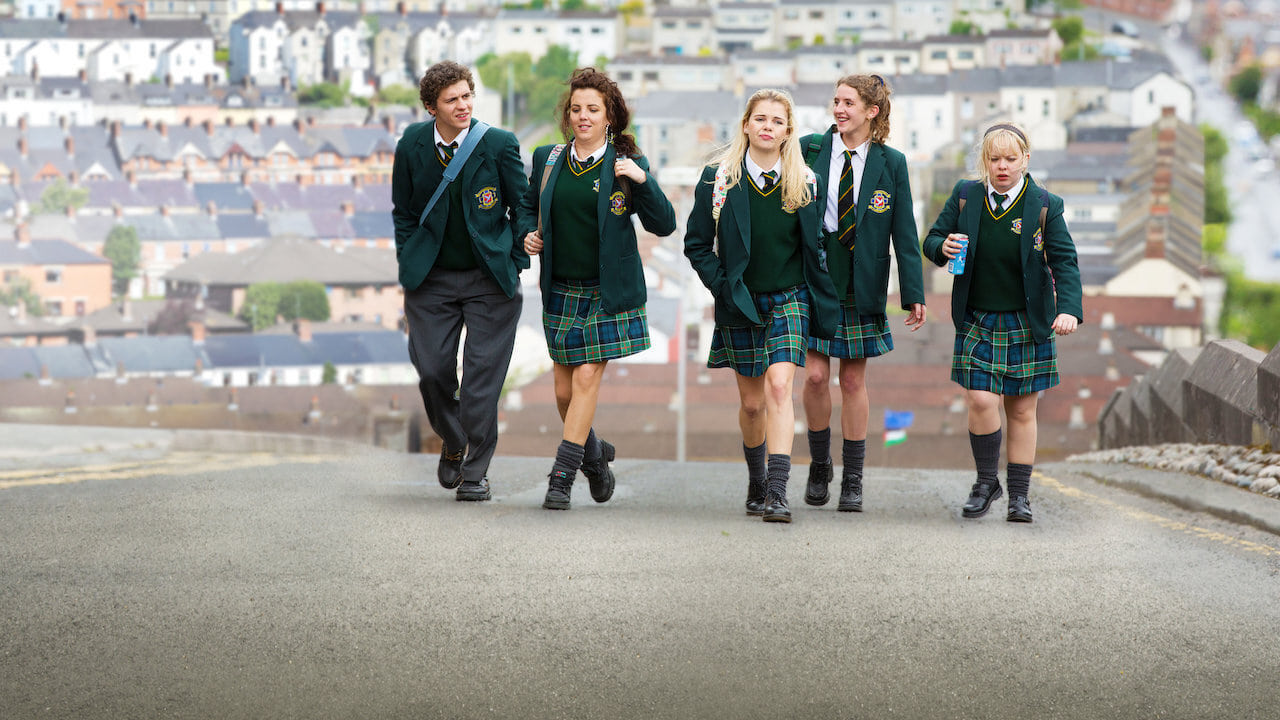 Watch on Netflix
Northern Ireland's political conflict's got nothin' on the Troubles of being a teen girl in the 1990s. Luckily for Erin, Clare, Michelle, Orla (my fave), and James (ugh James), they've got one another to lean on, in this bubbly, side-splitting coming of age comedy. Season three wraps up all the laughs and more poignant, nuanced themes perfectly.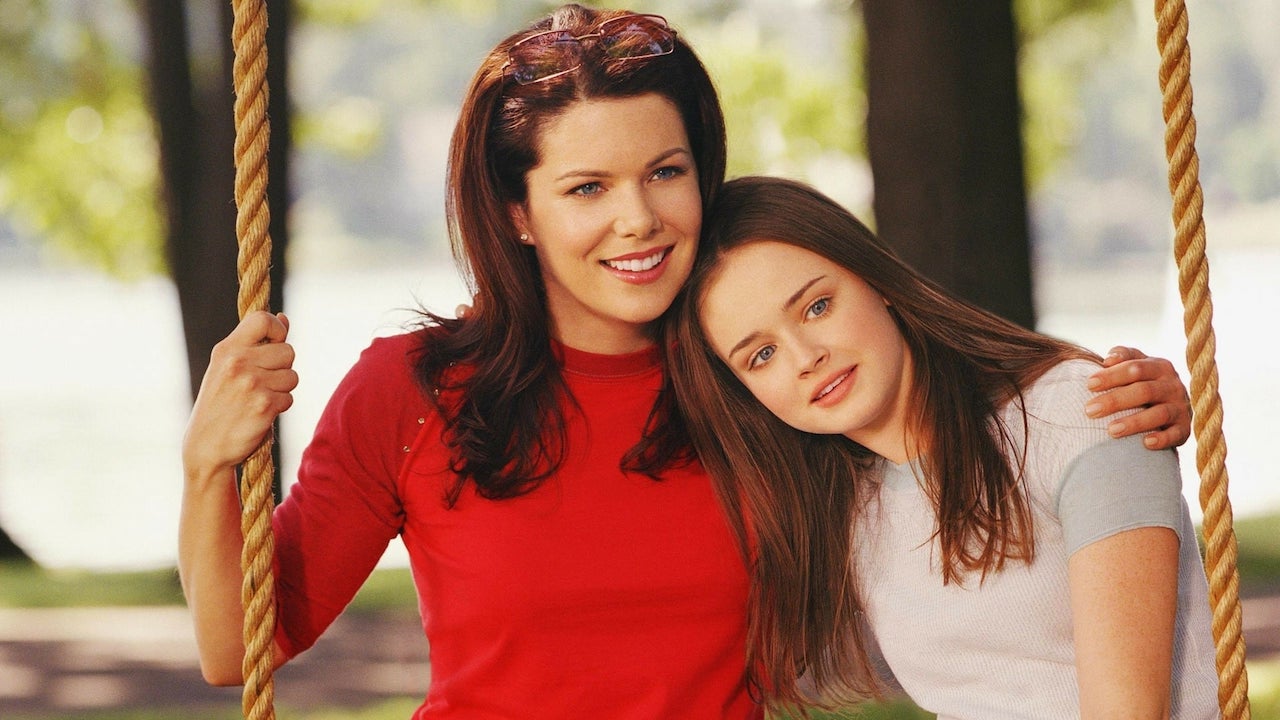 Watch on Netflix
Thank god for subtitles: this enduringly loved series follows Lorelai and Rory Gilmore (Lauren Graham and Alexis Bledel), whose screwball patter can sometimes fly right over one's head. Love interests can come and go, but the show's central mother-daughter bond keeps everything gorgeously anchored, making it a dependable comfort watch.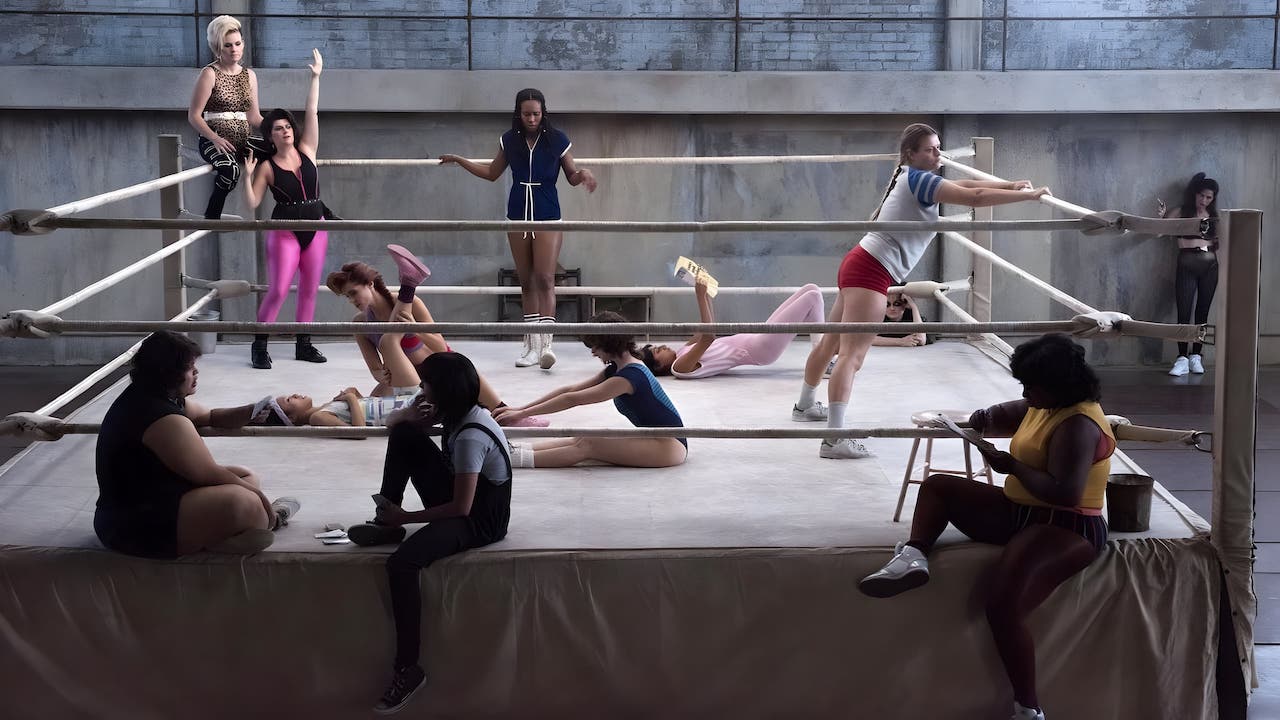 Watch on Netflix
I'll never forgive Netflix for axing this show right after season three's tantalising cliffhanger ending. Alison Brie, Betty Gilpin, and a rockstar ensemble of badass female character actors play LA misfits who turn to seedy women's wrestling for cash. Each ultimately finds something far more meaningful: power, selfhood, and community.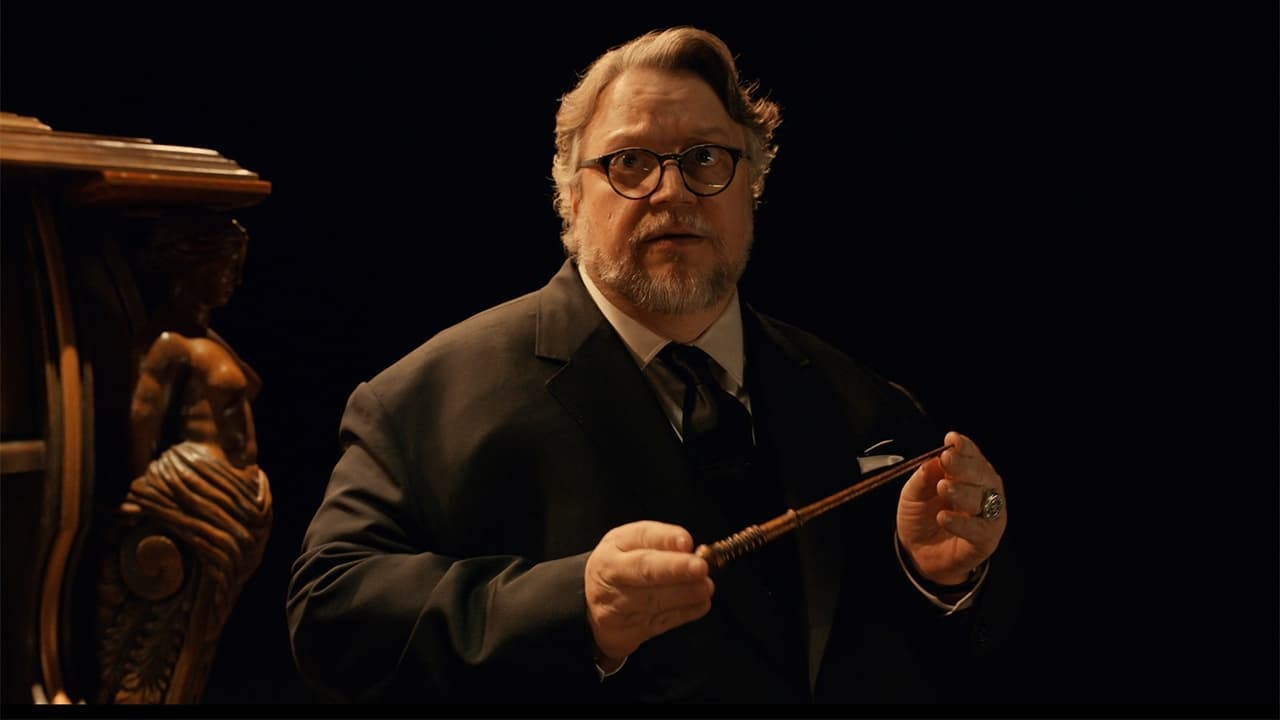 Watch on Netflix
The Notorious GDT absolutely killed it with this lavish horror anthology series, each horrifying episode sweetly introduced by the man himself. Standout chapters include The Autopsy, The Outside, and Pickman's Model. Bring on season 2 already!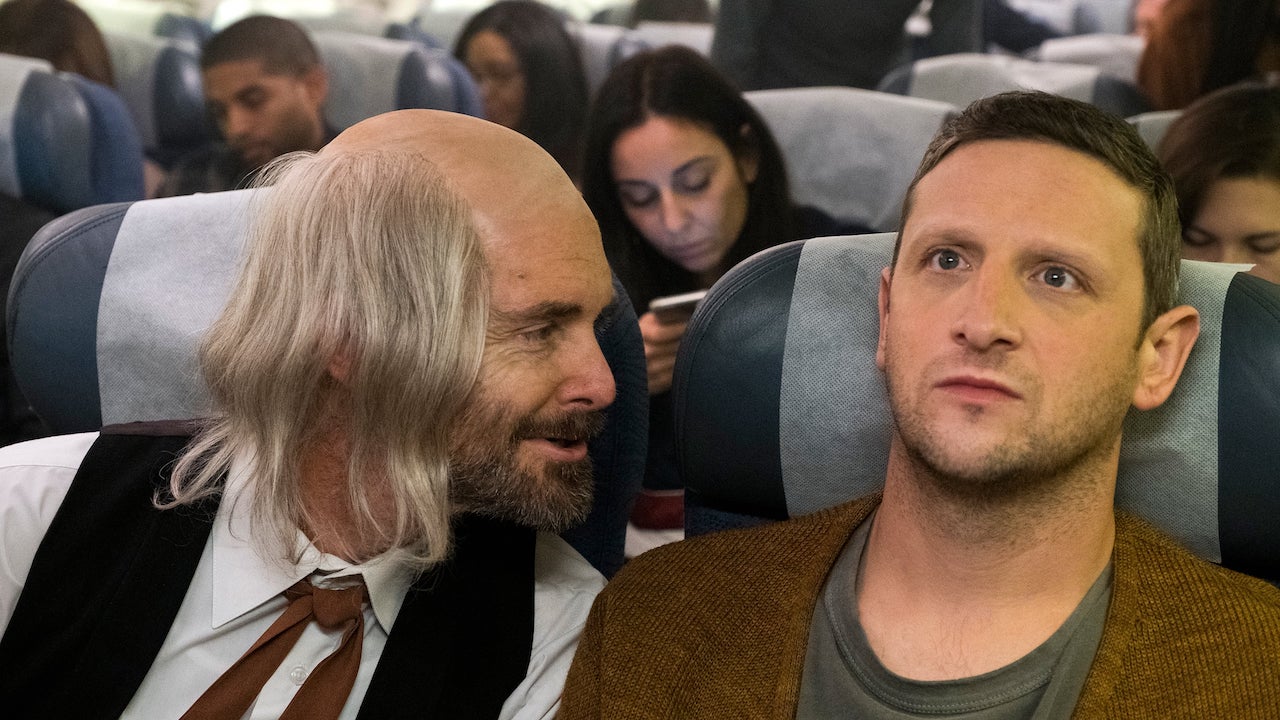 Watch on Netflix
Ex-SNL writer Tim Robinson cements himself deeper into the cult comedy canon with every new unhinged sketch. You either get it or you don't. And if you get it, quotes like "Santa came early this year" or "cosmic gumbo" act as a secret codeword, sending you into fits of hysteria. Funniest show of the decade, mayhaps?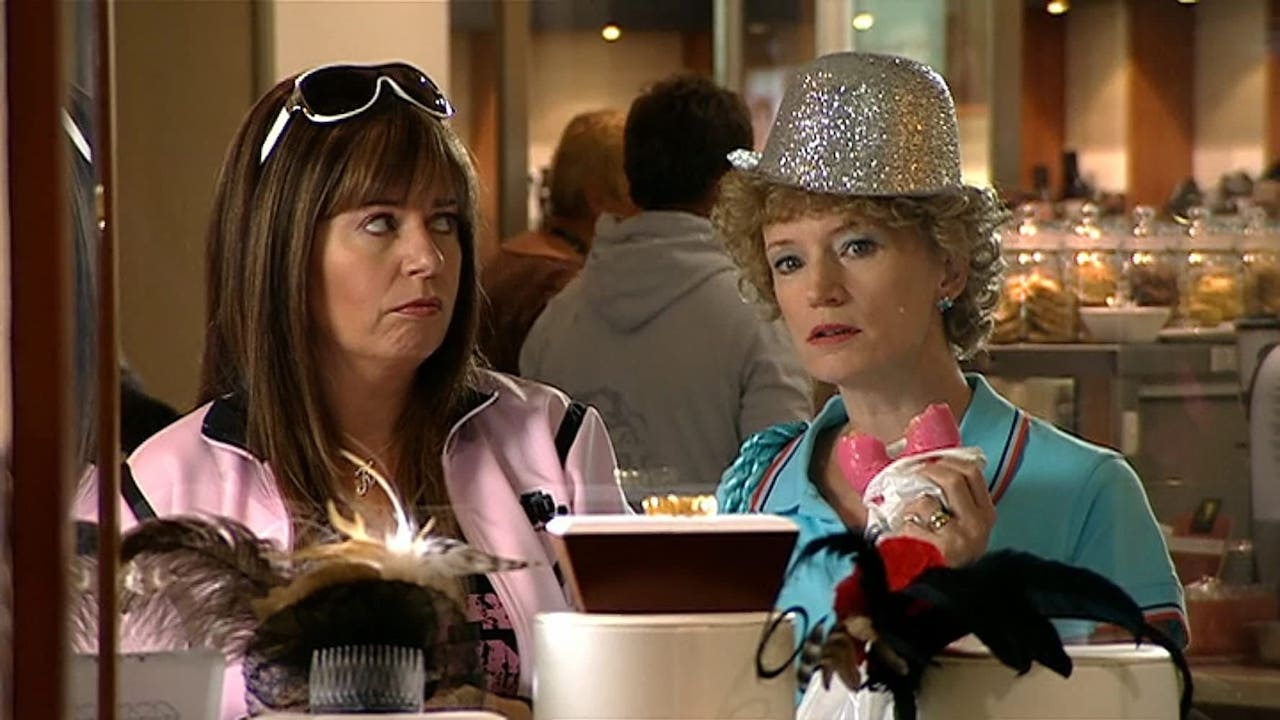 Watch on Netflix
Finding this cult Aussie comedy amongst Netflix's vast library of international choices is at once noice, different, and unusual. Creators and stars Gina Riley and Jane Turner hit painfully close to home with their pastiche of suburban Aussie boganry, making any viewer from down under wince with recognition.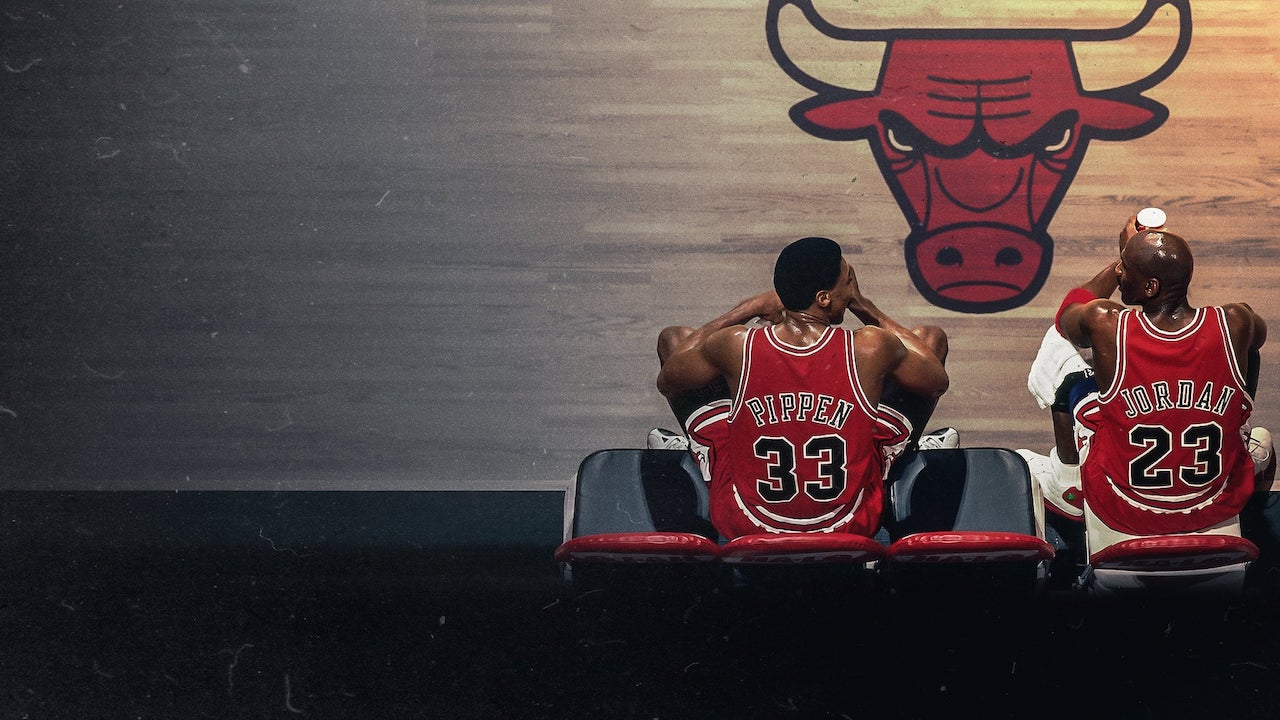 Watch on Netflix
Every basketball fanatic you know has already seen this 10-part chronicle of the Bulls' 1997-98 championship season, which features over 100 interviews with some of the game's biggest names. But I'd wager that even casual fans will get helplessly drawn into the dance: a portrait of Michael Jordan first and foremost, that mimics the pressure-cooker feel of peak athleticism.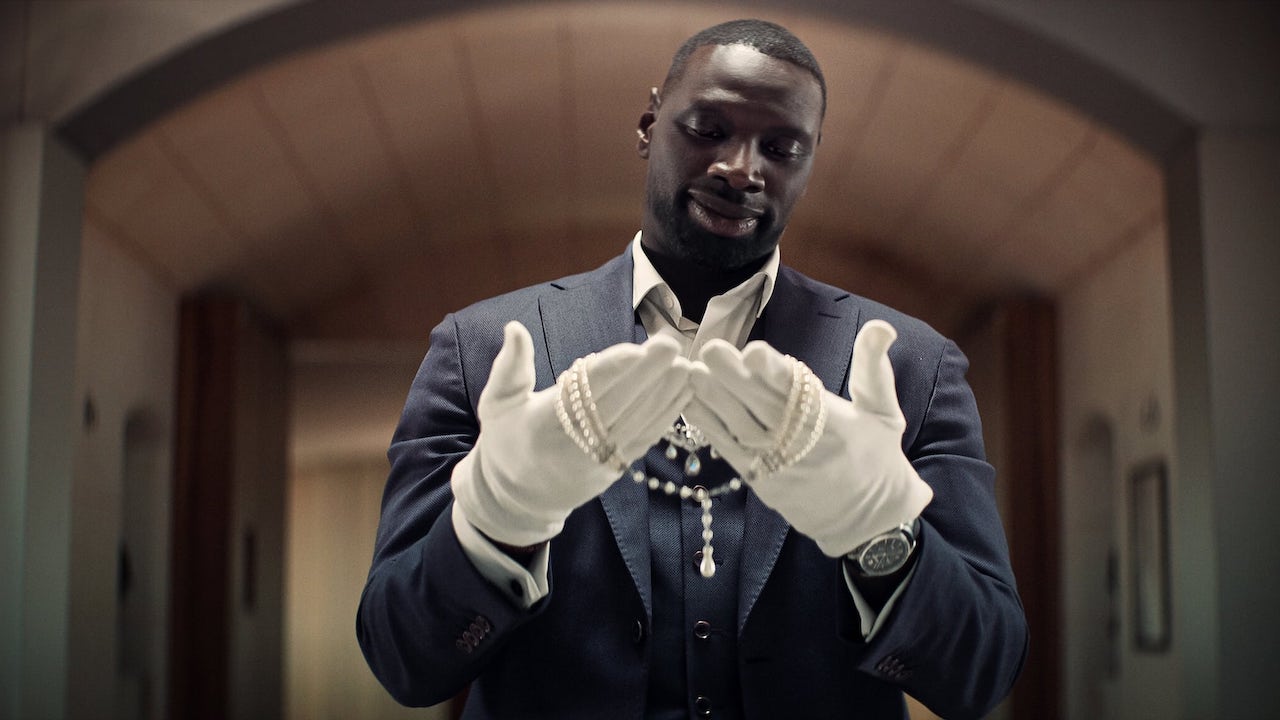 Watch on Netflix
At one point the most-watched non-English language series on Netflix, Lupin follows a wronged professional burglar who uses his charm and skill to pull off daring heists, inspired by French literary figure Arsène Lupin. Omar Sy is devilishly watchable as our gentleman thief.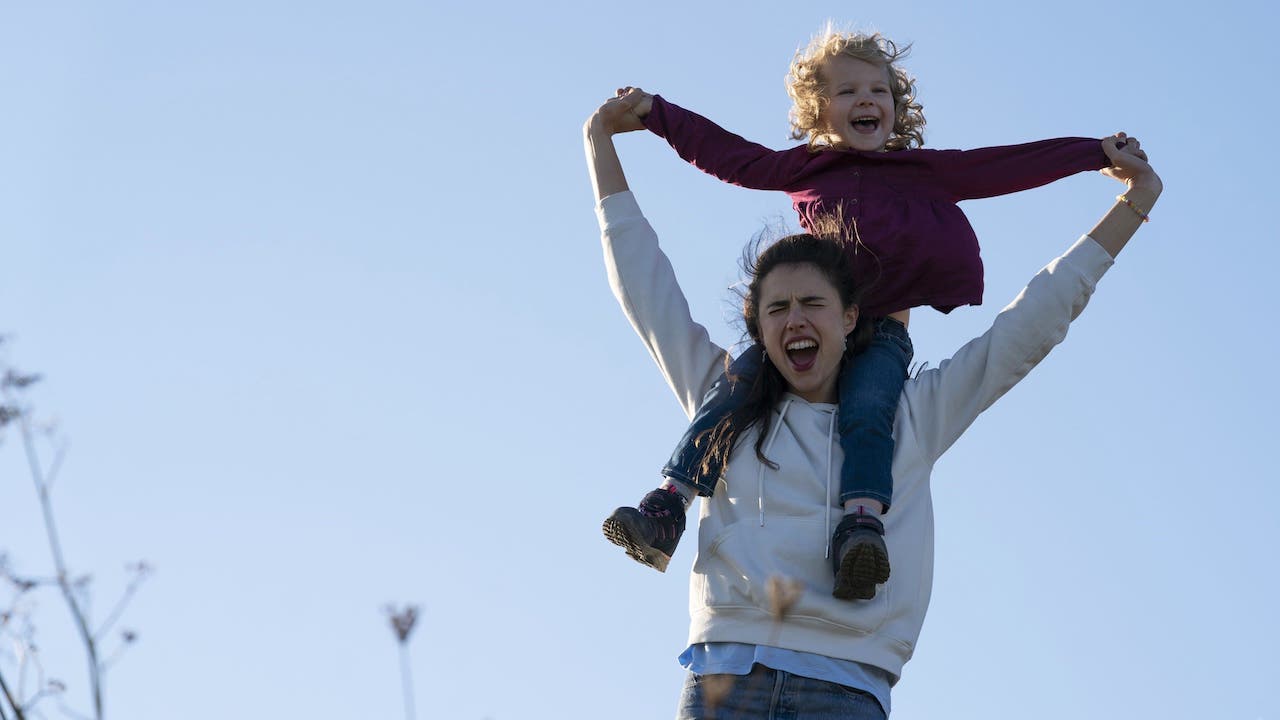 Watch on Netflix
Redemptive, real, and often surprisingly funny, Maid stars Margaret Qualley as a young mum who cannot catch a goddamned break. Having fled her abusive relationship without money or a home, she takes on cleaning work to support her daughter. Qualley's mum Andie MacDowell shows up as our hero's own flighty mother!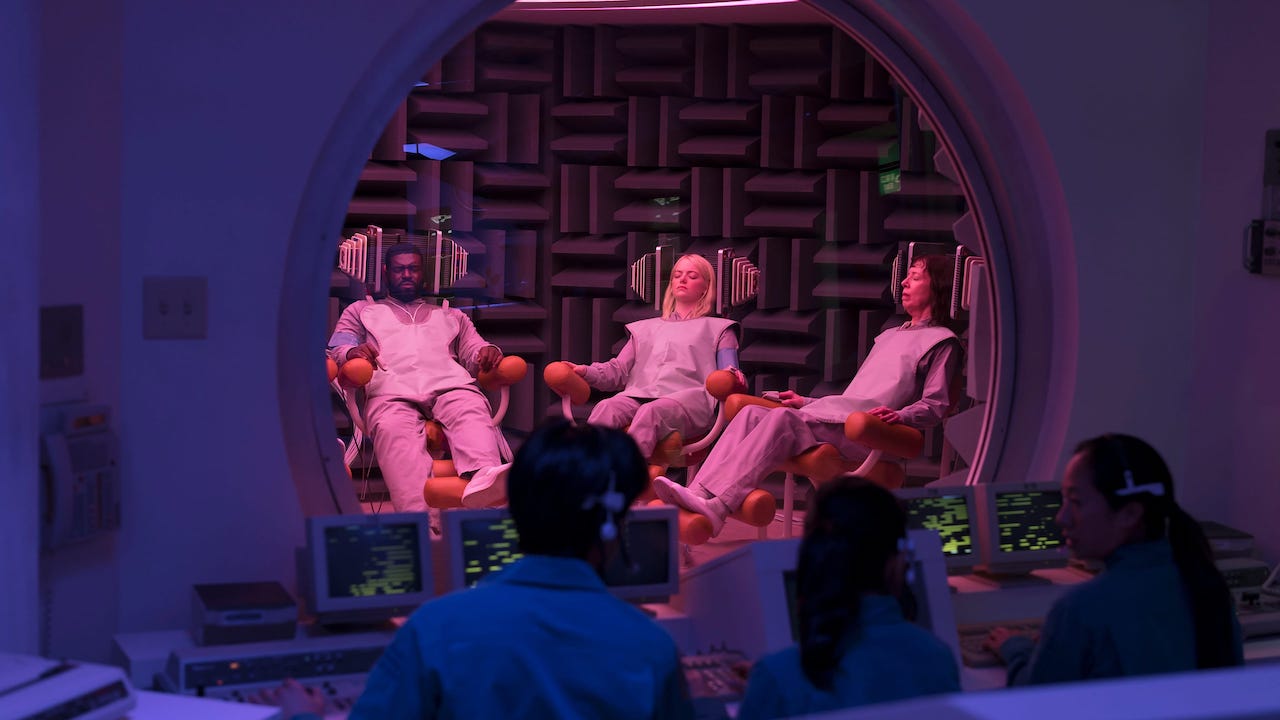 Watch on Netflix
Mostly kinda forgotten, this trippy miniseries stars Emma Stone and Jonah Hill as participants in a mysterious pharmaceutical trial that sends them reeling across possible versions of themselves. The production design is stellar, and Justin Theroux is hilarious as the loser doctor behind the study.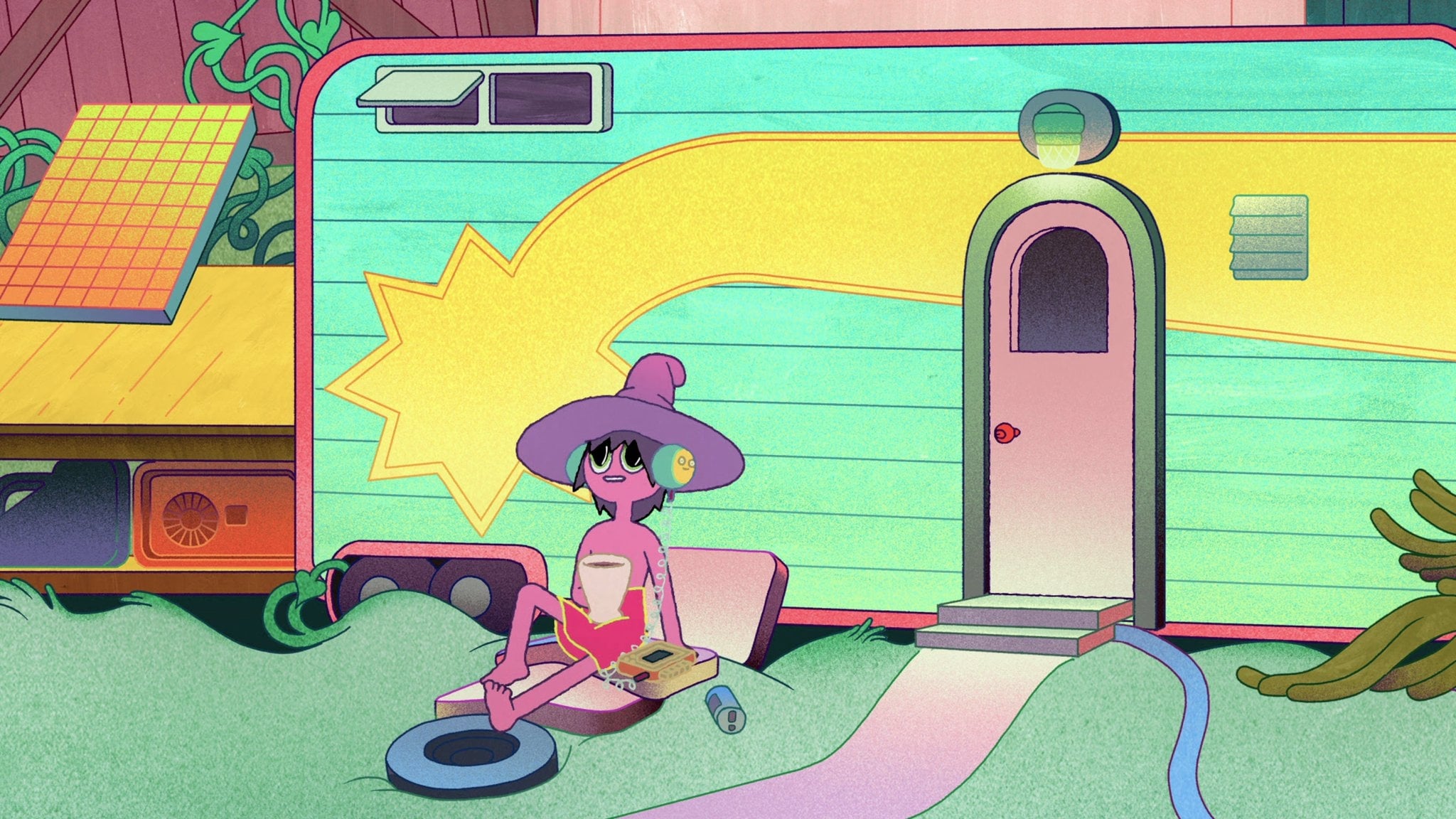 Watch on Netflix
Each episode of this trippy, truthful animated journey dives into big topics—death, love, drugs—through the lens of weird little guys exploring a gloopy galaxy of chaos. It's been called the anti-Rick and Morty for a reason: just as mind-expanding, but with boundless hope and sensitivity swapped out for that show's crass nihilism.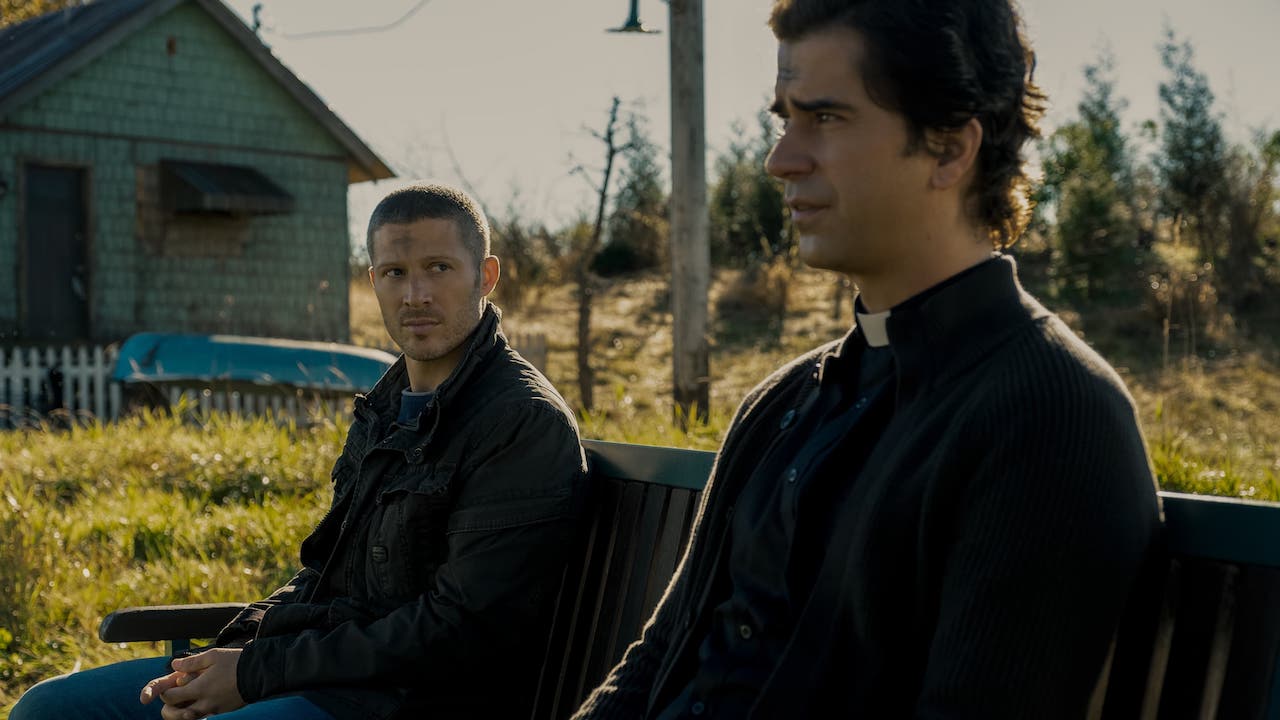 Watch on Netflix
I'm limiting myself to just one of horror maestro Mike Flanagan's scary shows for this list, so this religious horror epic must be it. A sprawling cast of characters find faith (and endless, flowery monologues) when an inspiring new priest arrives in town. But all is not, obviously, as it seems, and a rising body count exposes everyone's real beliefs.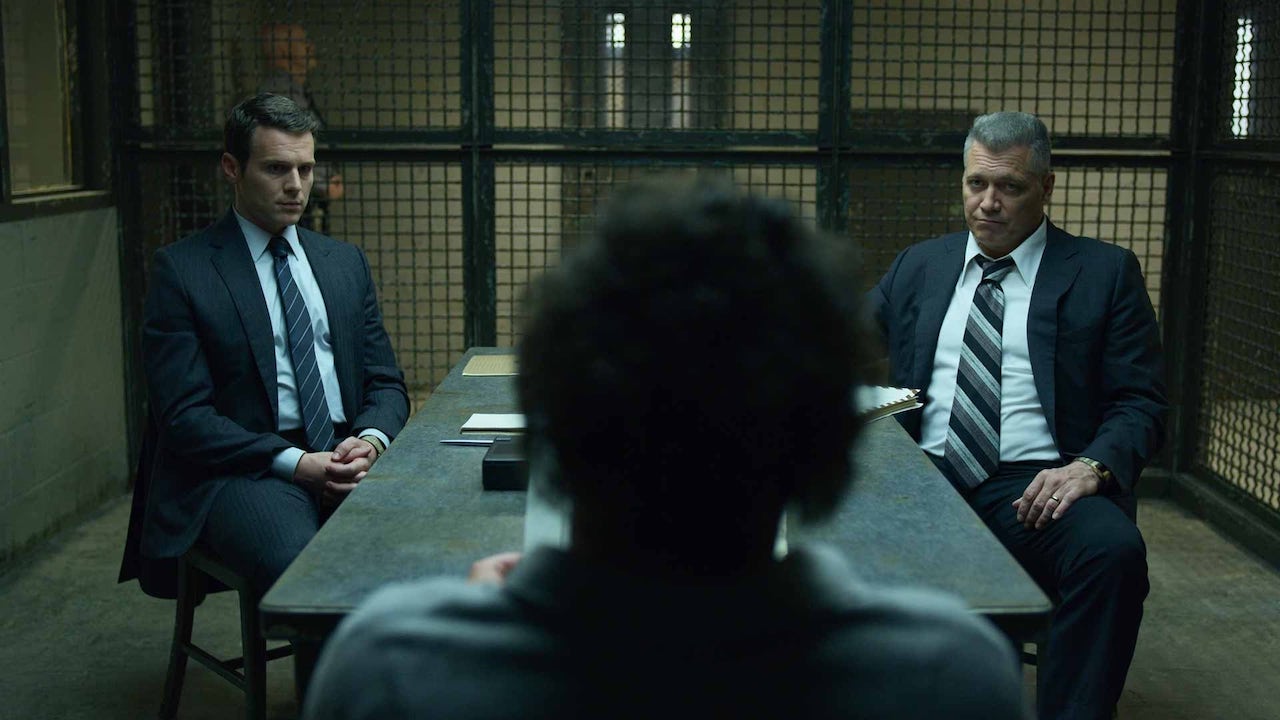 Watch on Netflix
Another brilliant series cut down too soon, even with the directorial and stylistic might of David Fincher behind the whole project. It's a fictionalised take on the FBI's real development of profiling techniques and studies into serial crime, and the actors playing each historical serial killer are eerily spot-on.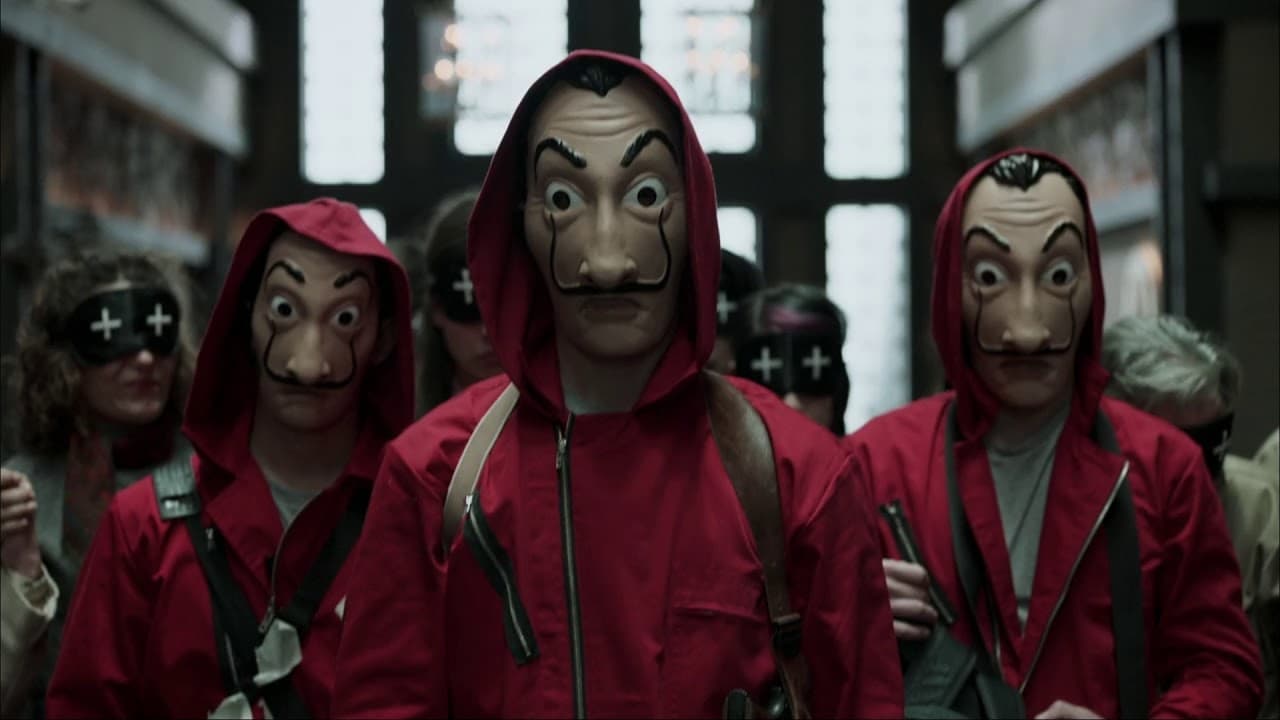 Watch on Netflix
Five months of preparation. Eight robbers. One thing in common: they all have nothing to lose. This intense Spanish heist series caused a ruckus on Netflix once international audiences grasped how addictive it was, leading to a less-watched Korean spin-off and two following seasons.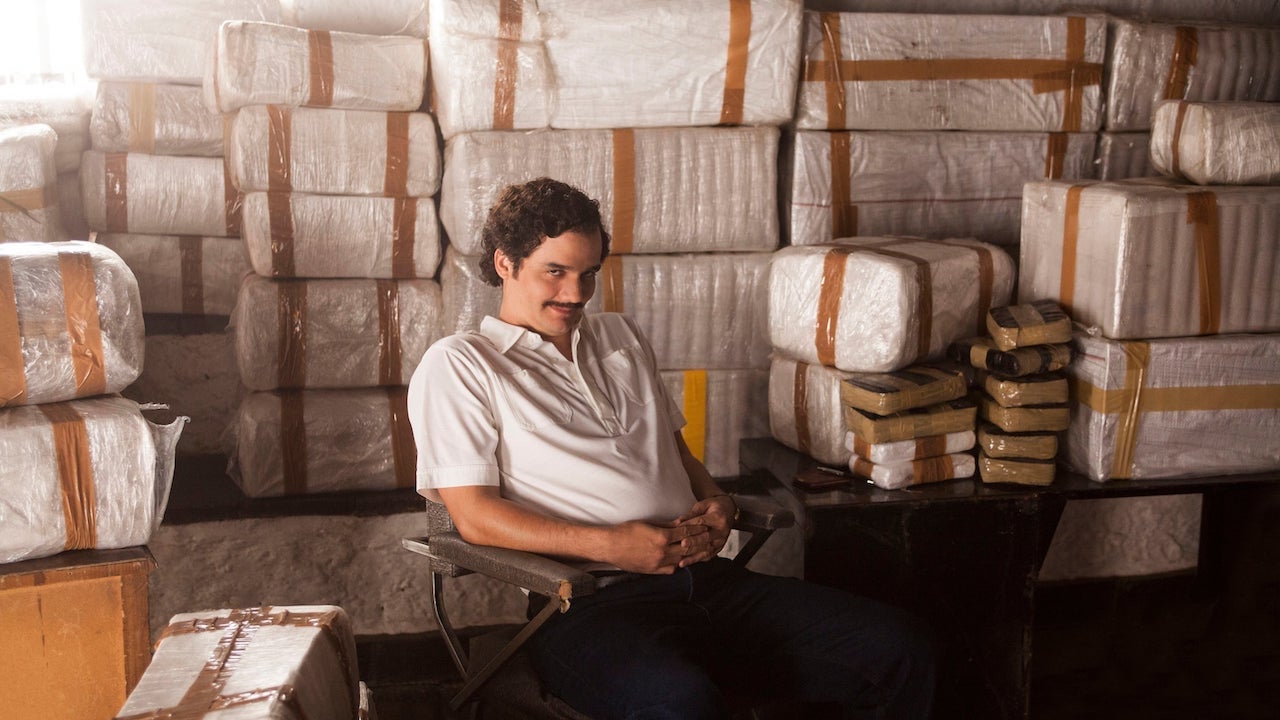 Watch on Netflix
It's hard to state just how huge an impact drug lord Pablo Escobar had upon Colombia (let alone the rest of South America), but your dad's favourite crime-drama gives it a good crack. It's where the world first met Pedro Pascal, and is full of moments based on true events more shocking than anything a screenwriter could invent.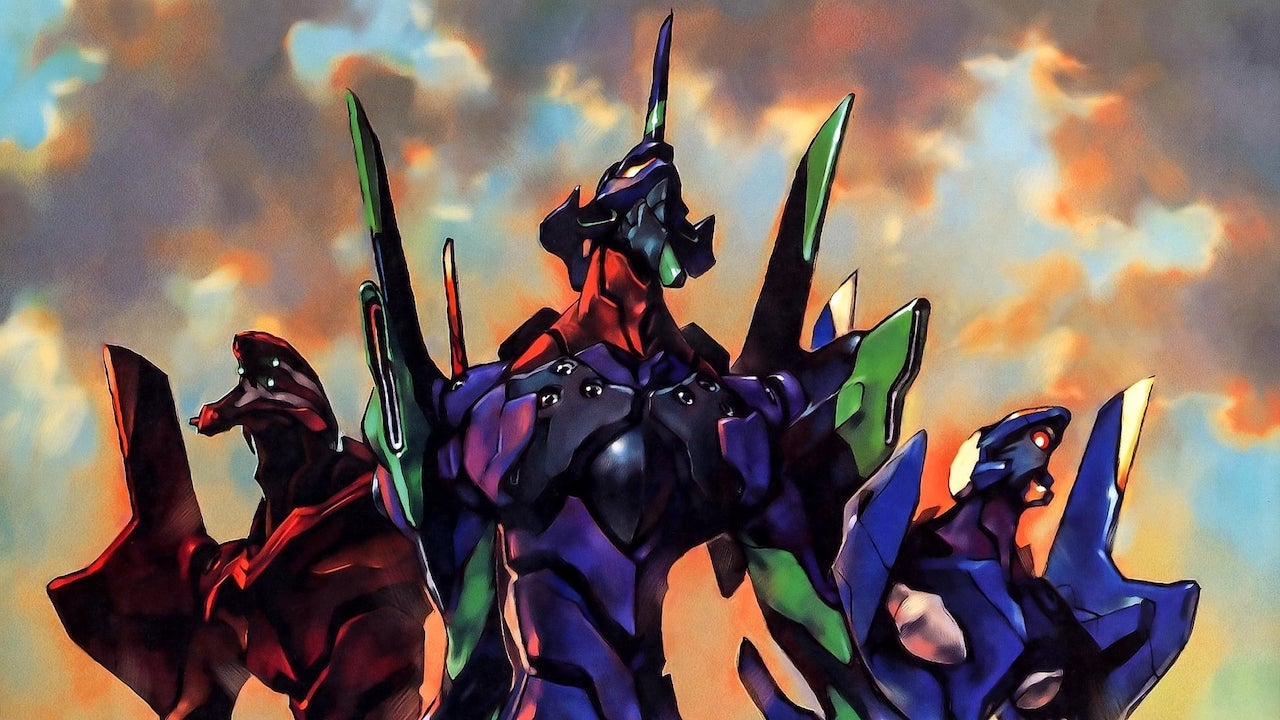 Watch on Netflix
The sole anime series on this list (sorry weebs!) is epic in its worldbuilding, and devastating in its emotional storytelling. Following doomed kid Shinji as he gets in the freakin' robot to battle earth-destroying Angels, NGE is an unforgettably bleak and idiosyncratic achievement of the medium.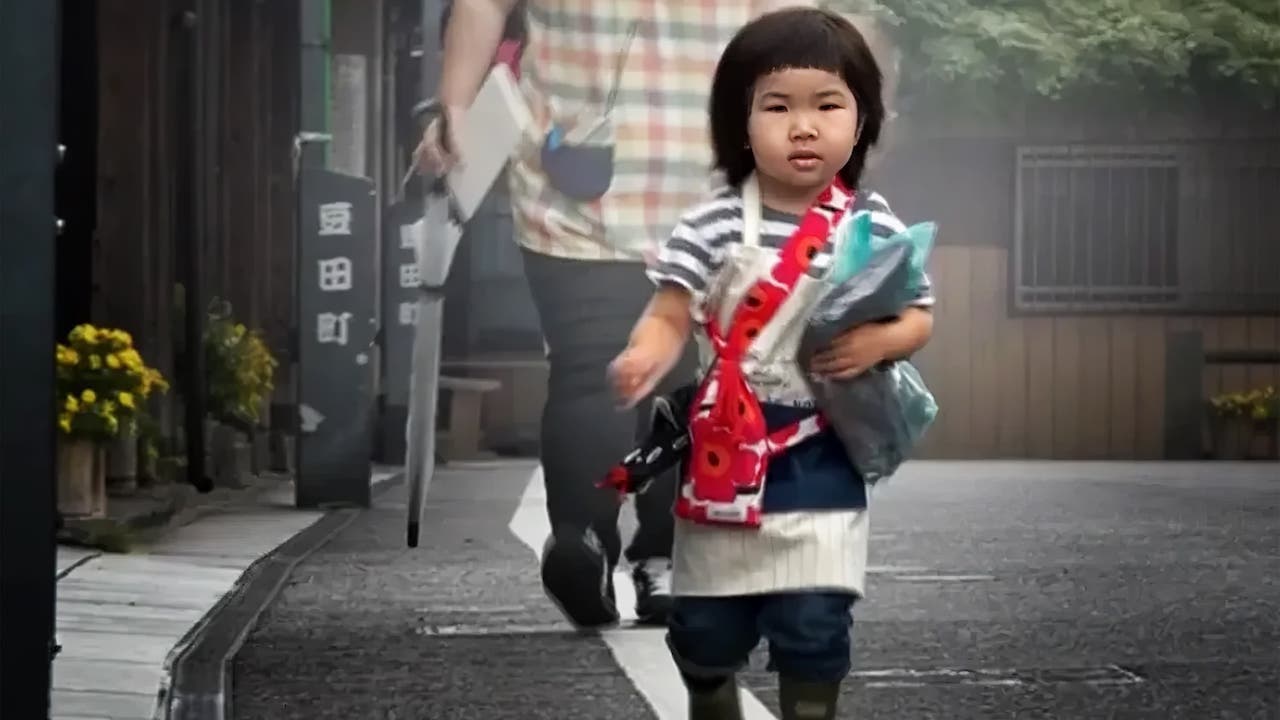 Watch on Netflix
The cutest show on this list, Old Enough! sends Japanese tots off on mundane missions—go buy this veggie at the grocery store, send a letter, water the garden—and watches as they adorably succeed. Or fail. It's pretty low-concept as far as reality TV goes, but you'll be jumping up from the couch to cheer on each kid as they make their mamas proud.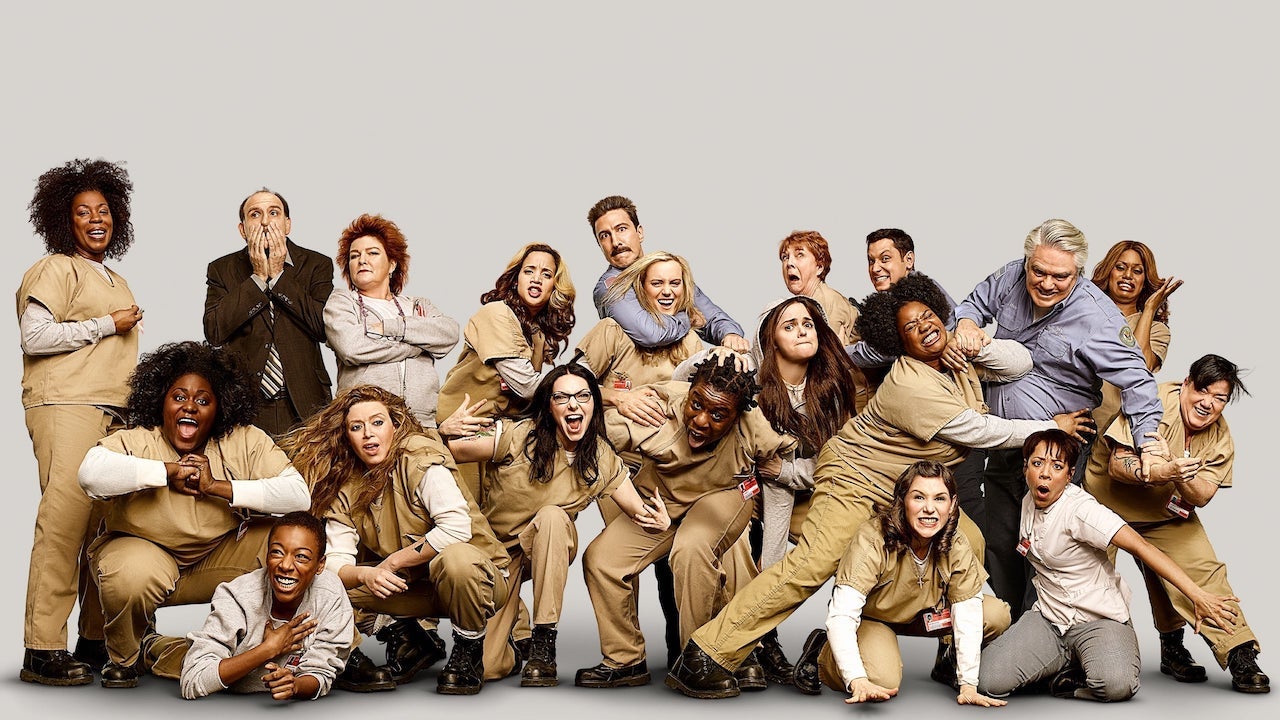 Watch on Netflix
Few of us stuck with this show beyond season four (and one particular, shattering character death), but that doesn't mean it should be overlooked. OITNB put Netflix on the map with its edgy, emotive tone, and astounding ensemble cast of incarcerated women with ever-diverse stories. An entertaining and stark window into the US prison industrial complex.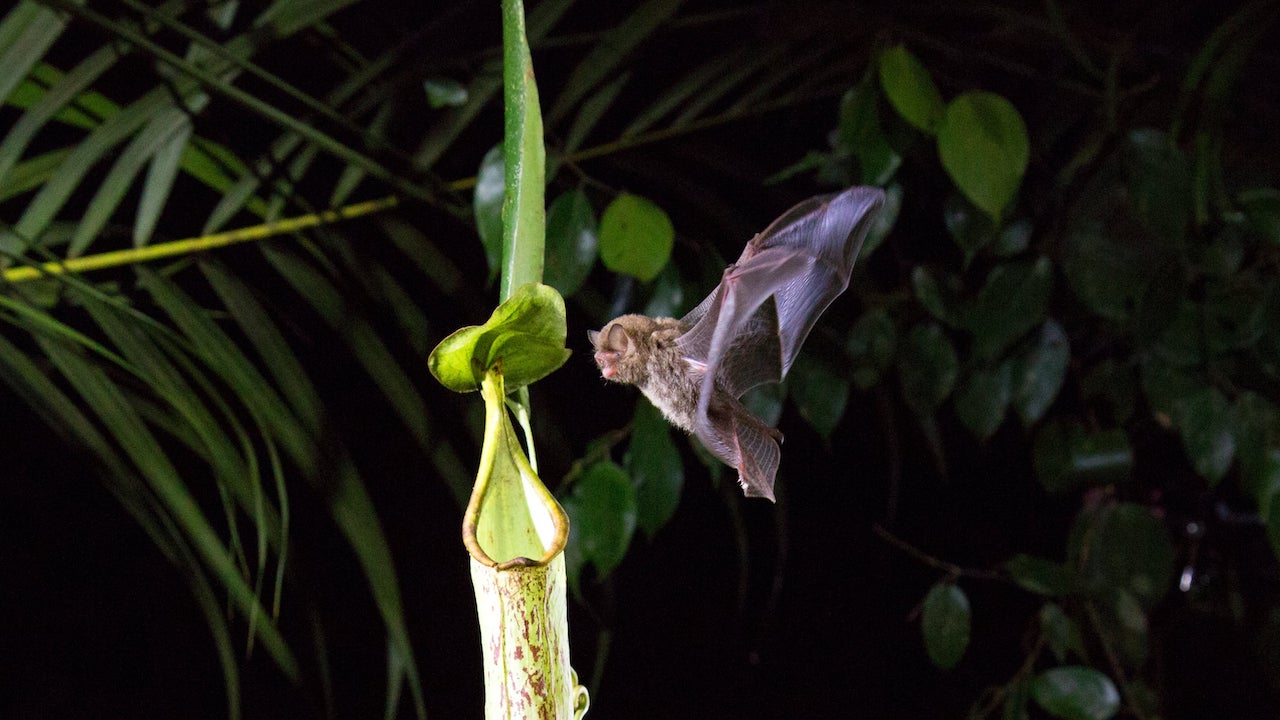 Watch on Netflix
You can't go past Sir David Attenborough when it comes to the cream of the crop of nature documentary filmmaking. Sectioning each episode into biomes as unique as jungles, tundras, deserts and seas, the series focused its second season on how earth's animals move and change according to external forces—including the threat of climate change. We're lucky to have Sir Dave.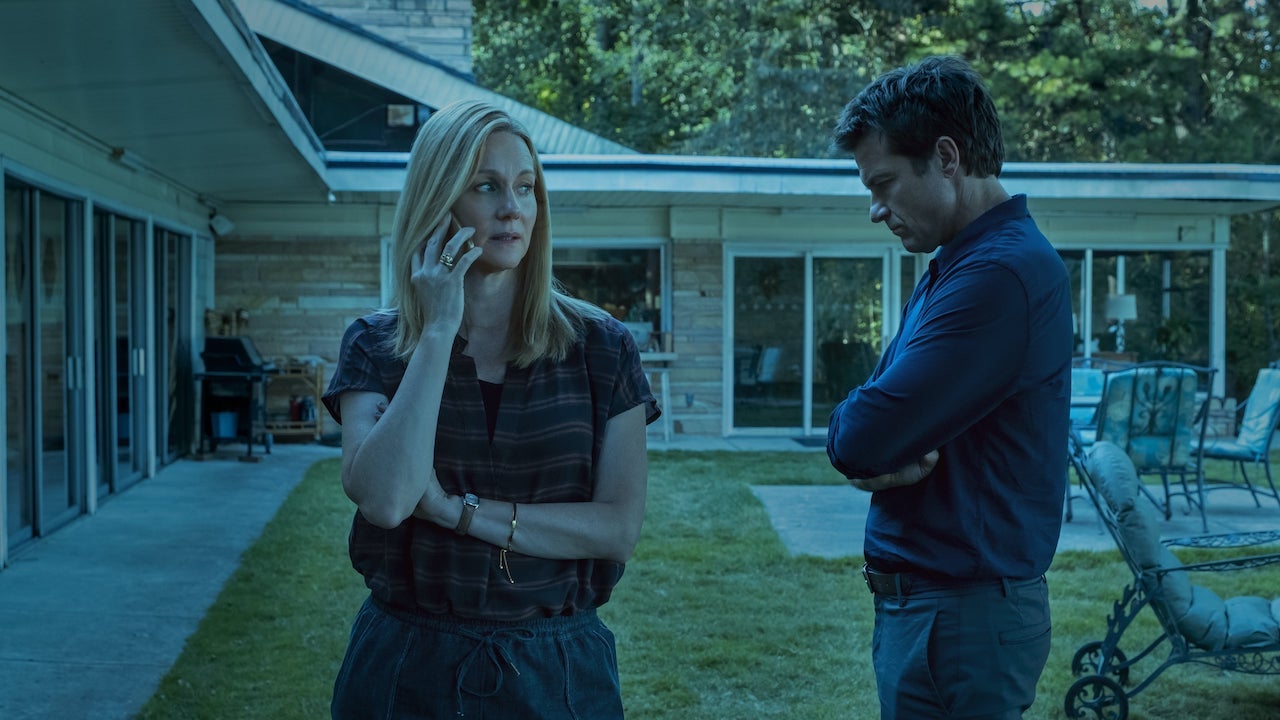 Watch on Netflix
Jason Bateman and Laura Linney always seemed so nice, so genteel: Netflix cleverly turned them into merciless crime lords for the platform's own crack at prestige TV drama. The show's visual palette may be very oppressively blue, but the characters and season-ending cliffhangers are full of more rich, troubling colour.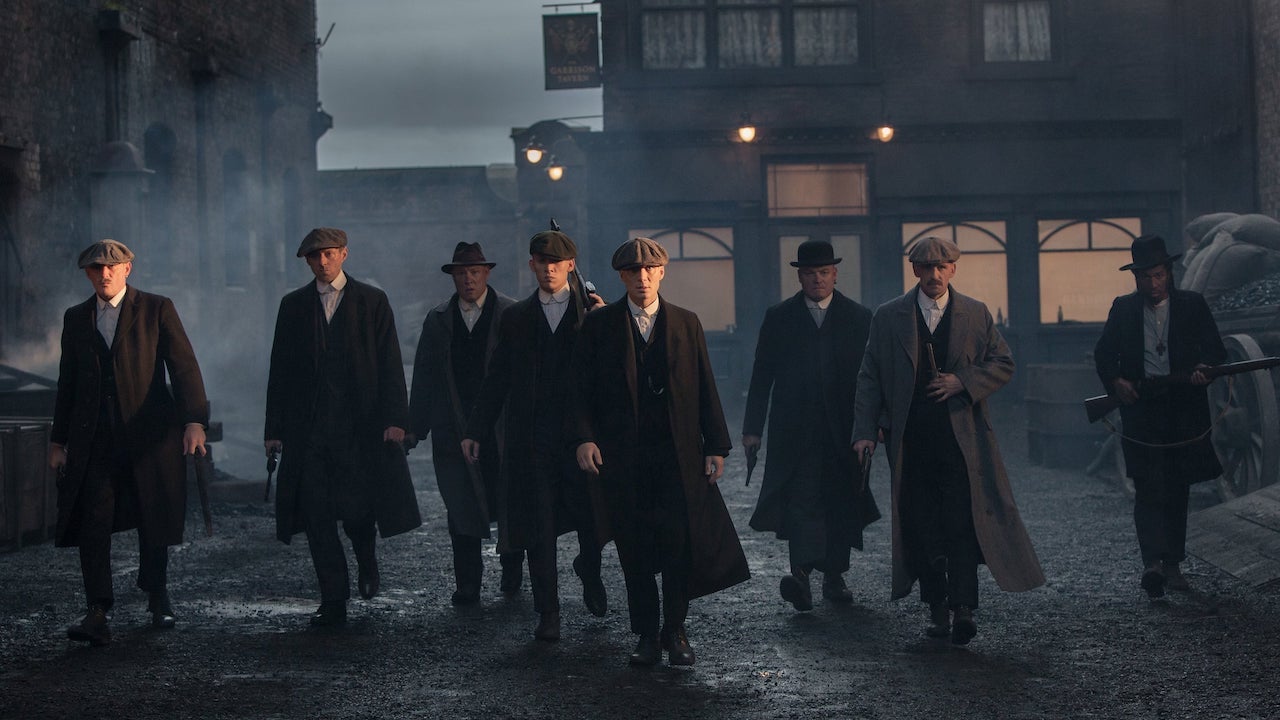 Watch on Netflix
There are countless angry lads wandering around the world with cropped hair and a mancrush on Cillian Murphy, and this show is why. Tracking the Shelby family's reign over 1920s Birmingham, Steven Knight's British drama has grit, twisty gangster drama, and some wild accents to parse.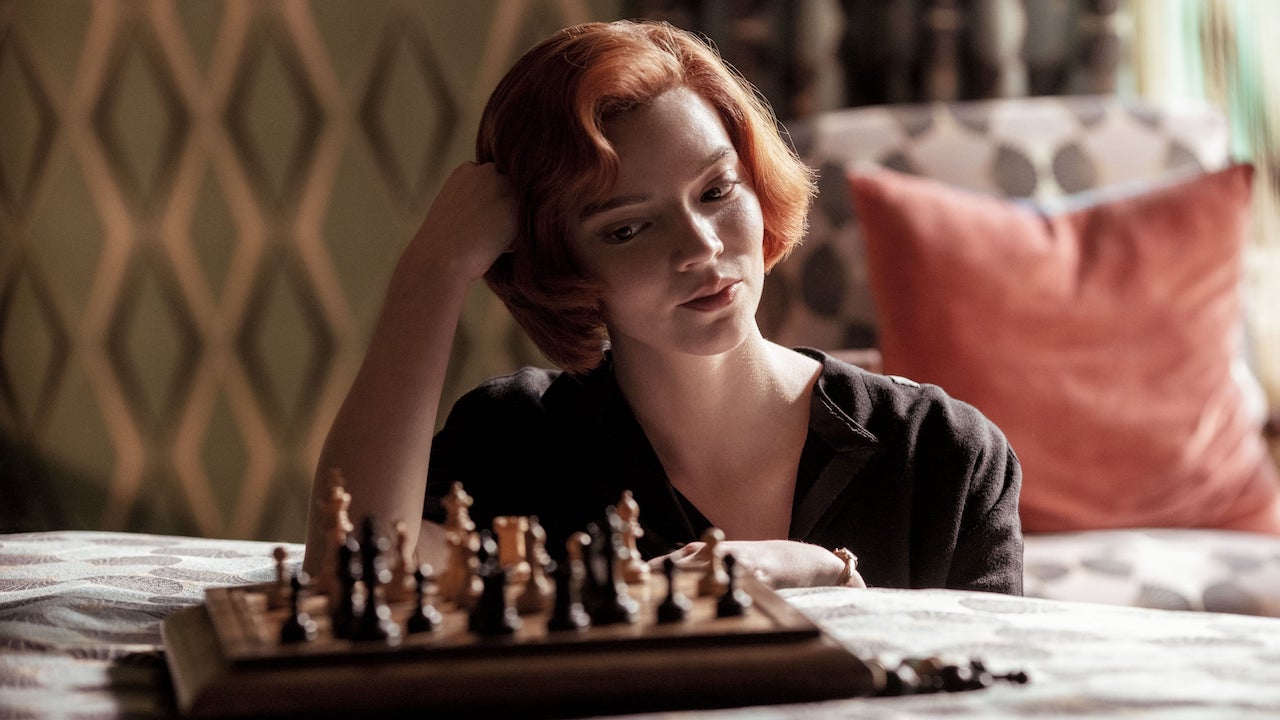 Watch on Netflix
An unfortunate orphan rises from pawn to queen, in this moody mid-century drama starring Anya Taylor-Joy. Released in 2020 when movie theatres were still a no-go, the limited series proved that Netflix could deliver cinematic quality, and made Taylor-Joy a promising star to watch, as her chess genius suffers from bouts of depression and ennui.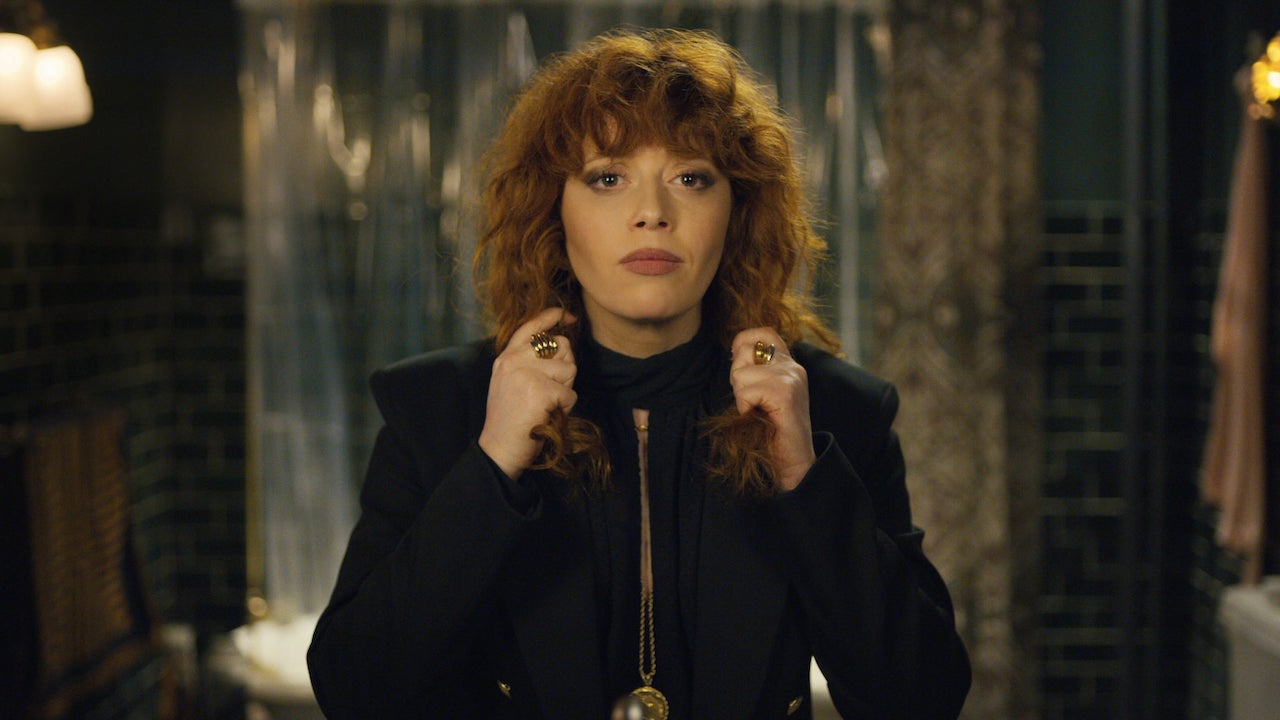 Watch on Netflix
The most likeable woman you've ever met keeps reliving her 36th birthday—the same music, the same witty bon-mots from friends—until she bumps into some other bloke dealing with the same trippy time loop shenanigans. Ironically enough given this subject matter, Natasha Lyonne's croaky voice and quick wit make this a show to watch again, and again, and again.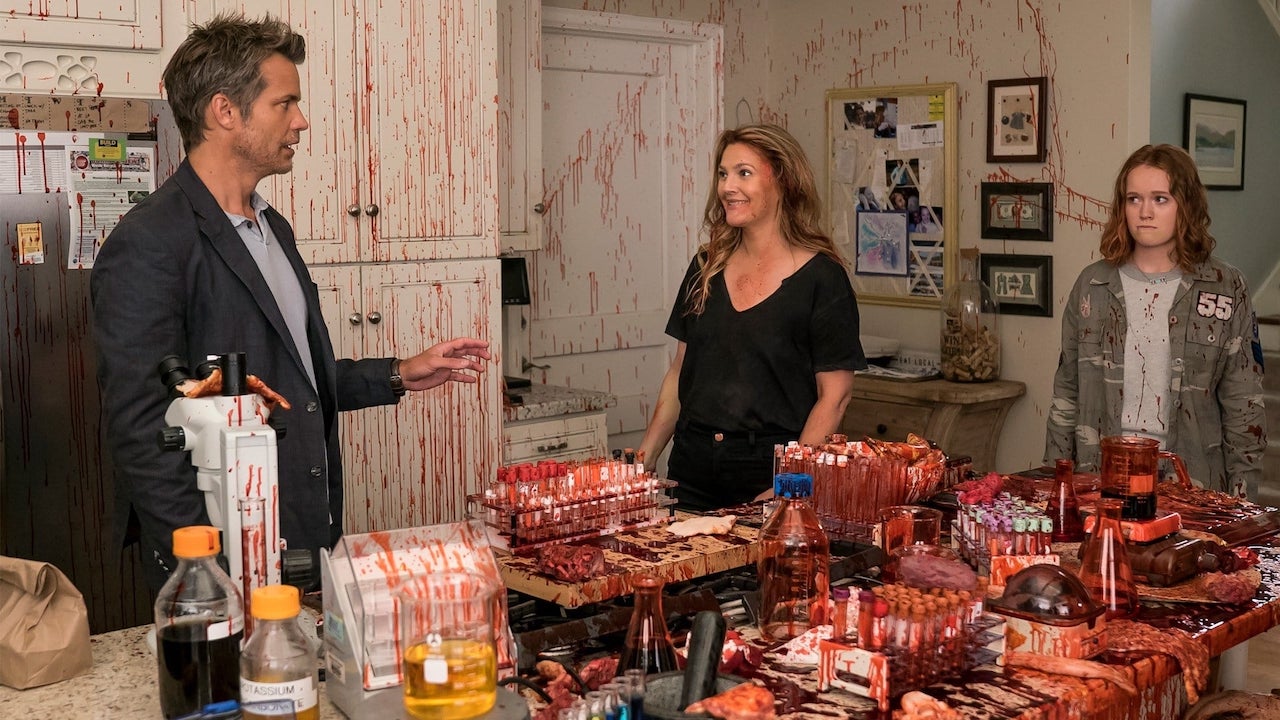 Watch on Netflix
Any fan of this zom-com series will tell you it ended too soon. But for three glorious seasons, we got 1) Drew Barrymore as a zombie housewife, 2) Timothy Olyphant as her ever-dependable husband, and 3) much more gore and shocking thrills than any casual Netflix subscriber probably expected. Blood: it does a body good.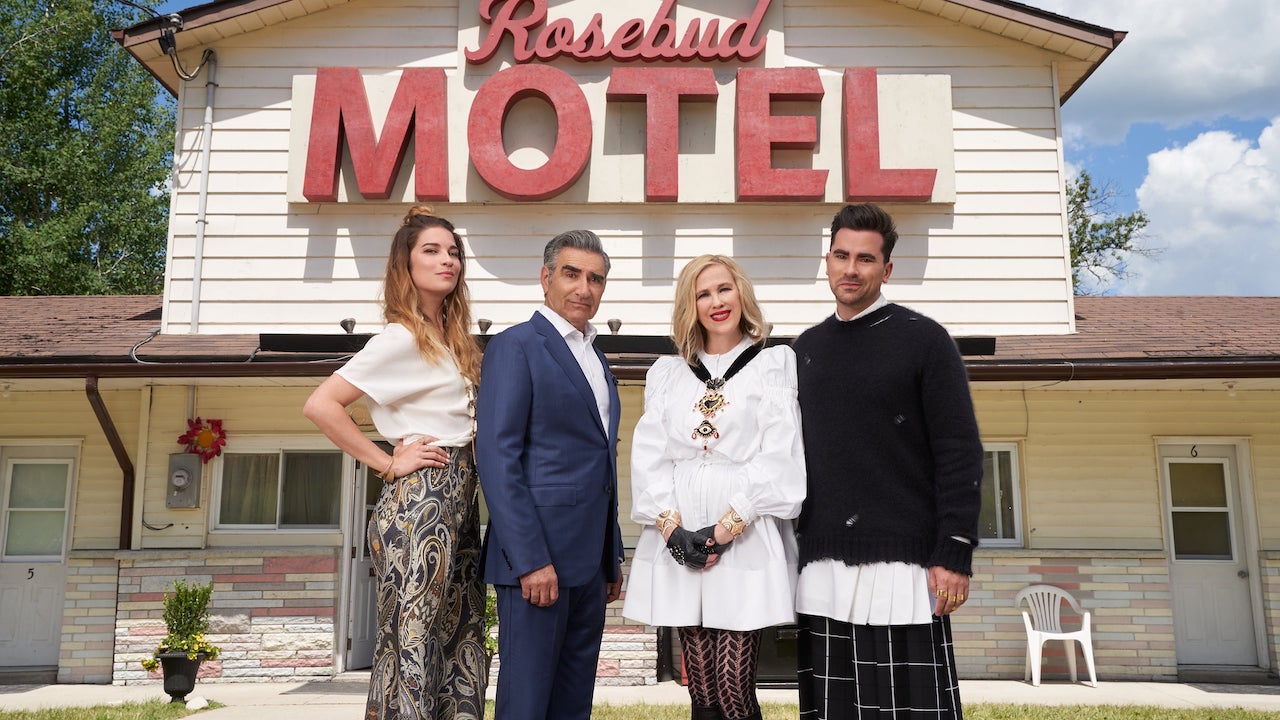 Watch on Netflix
When the filthy rich Rose family find themselves broke, they're forced to relocate to a backwater town they once bought as a joke. Unfortunate for them: very lucky for us, since the cast of this sleeper hit sitcom are just perfect for their hoity-toity roles. Catherine O'Hara deserves especial acclaim for keeping up that ridiculous accent for six seasons.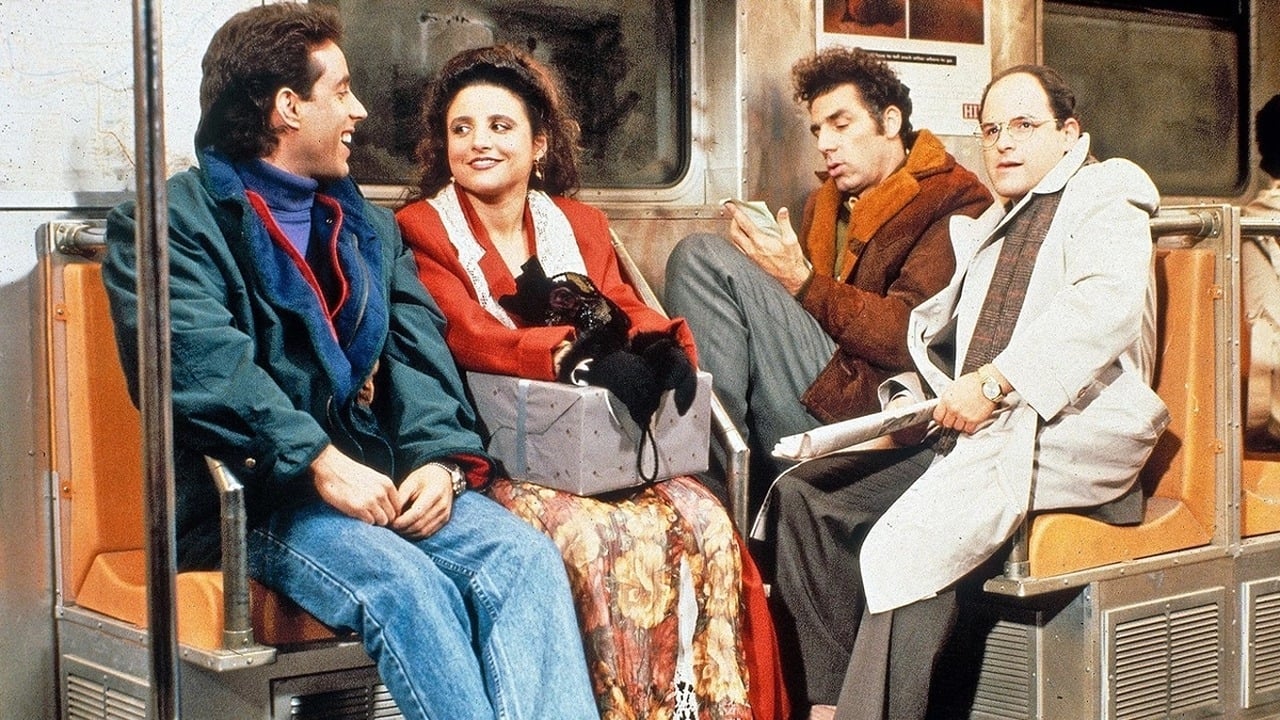 Watch on Netflix
Load up any of this iconic sitcom's 180 episodes, and slip into a blissful comedy coma: all these years later, we can still shamefully see ourselves in George, Elaine, and, at our most unhinged, Kramer. Not Jerry so much, though. The 90s comedian is ironically the straight man here, amidst a world of warped social etiquette and wild coincidences.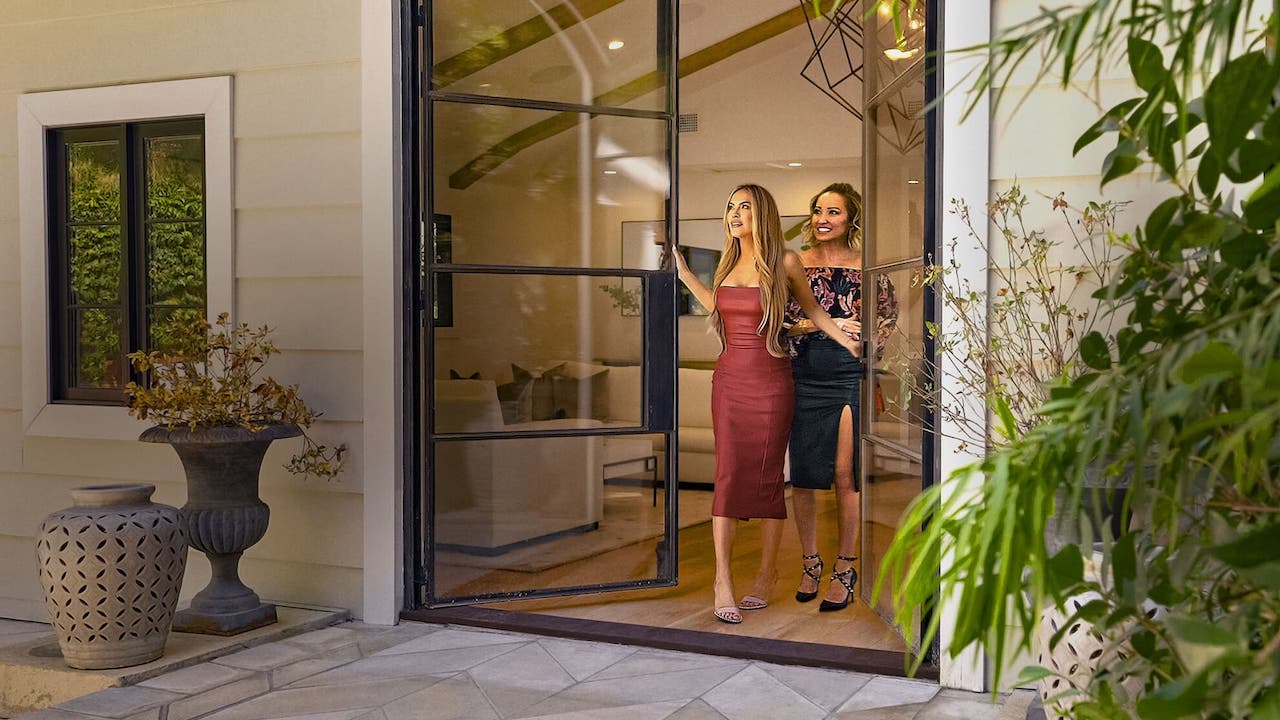 Watch on Netflix
If you're gonna indulge in any of Netflix's splashy reality series, make it this one: a featherweight expose of LA's most glamorous real estate agents. As they pretend to get any work done in between dining, shopping, and bitching, the ladies of the Oppenheimer Group form a patina of flawless, watchable meaninglessness. A dizzying and addictive fantasy of elitism.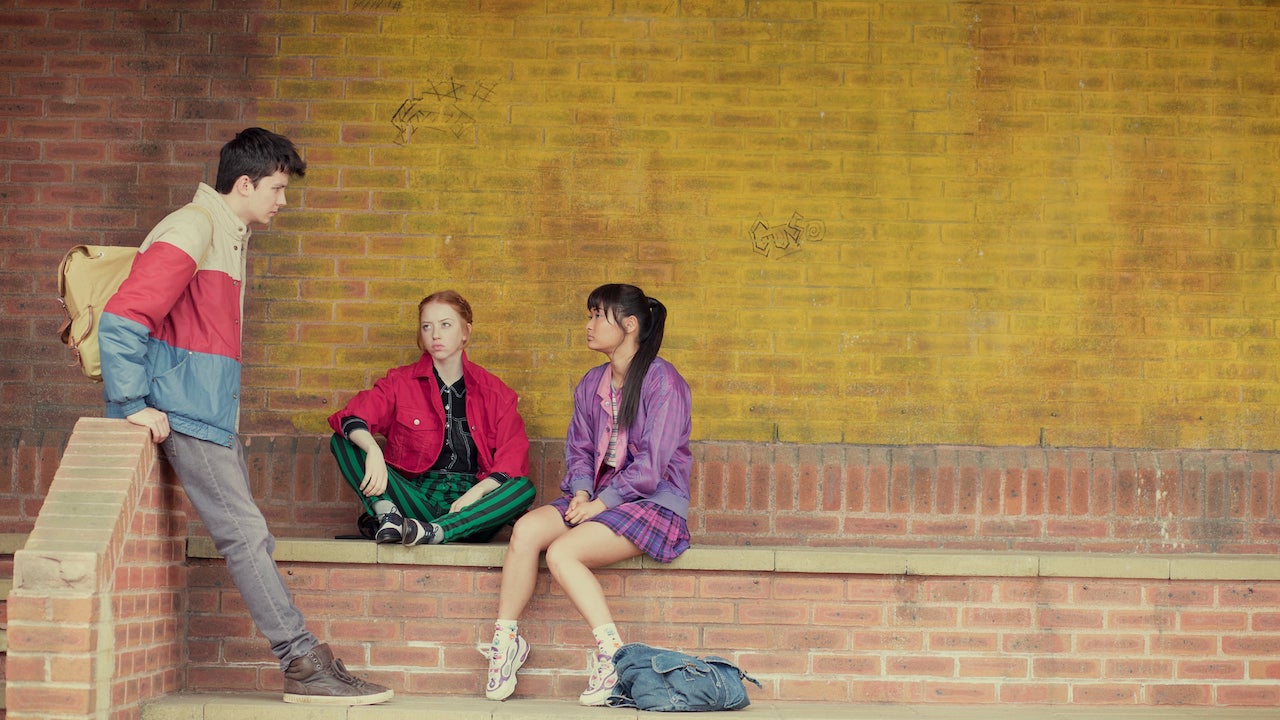 Watch on Netflix
A high-school comedy for a more open-minded, sex-positive generation, this sweet British series has watched on as its characters embrace their respective freak flags. It all kicks off when teen Otis (Asa Butterfield) embraces the teachings of his OTT sex therapist mum (Gillian Anderson), bringing a new wave of self-acceptance to the repressed kids at his school.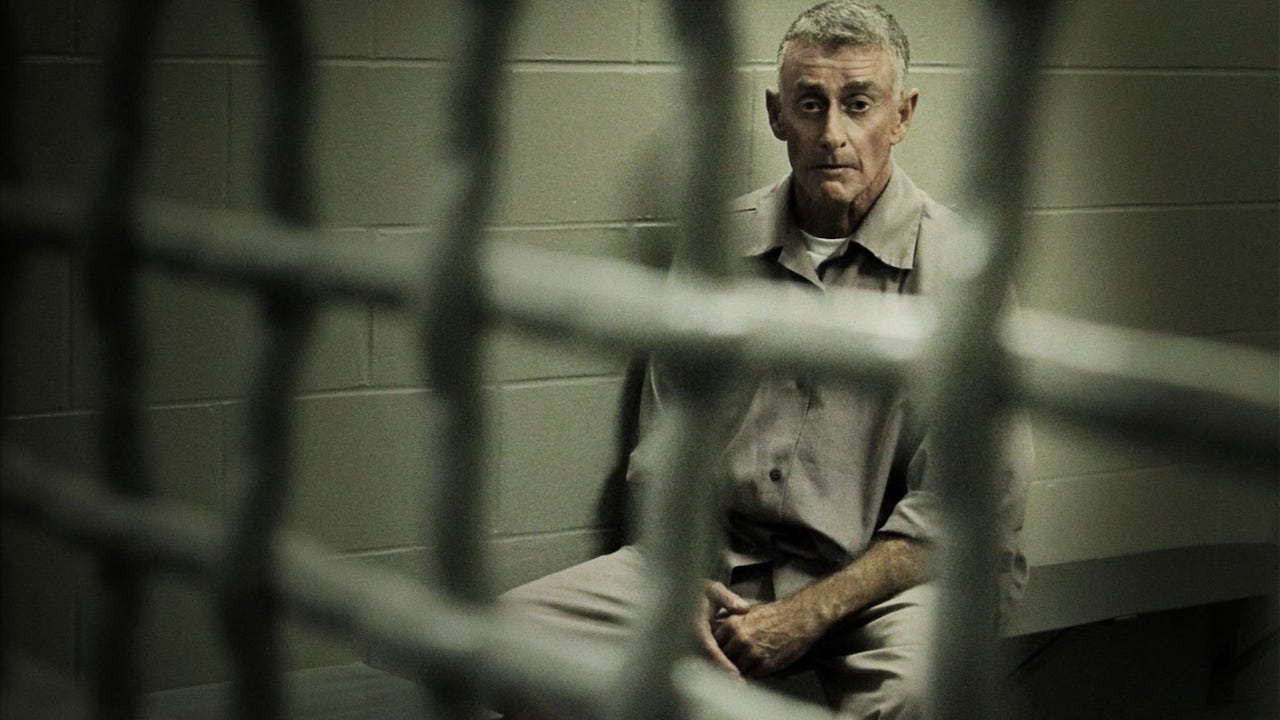 Watch on Netflix
Was it an accident? Homicide? An owl attack? Even as new developments and convictions occur in real time, Netflix's most buzzy true crime series maintains an icy grip on viewer imaginations. Skip the fictionalised re-enactment series and get down to the facts with a true domestic thriller.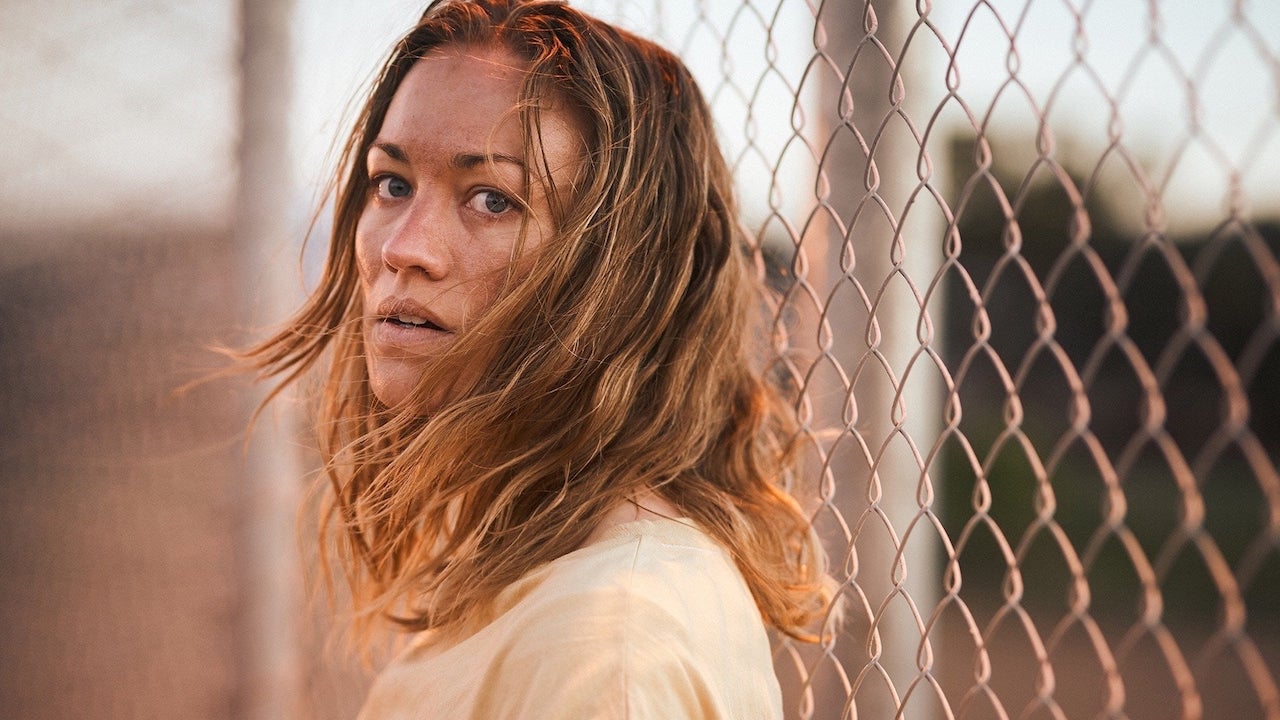 Watch on Netflix
Four strangers from entirely different backgrounds collide in an Australian detention center, sparking precisely the kind of complex implications and debate that have surrounded the country's treatment of refugees for as long as we can remember. Produced by and starring Cate Blanchett, Stateless's six, stirring episodes have not been widely seen enough.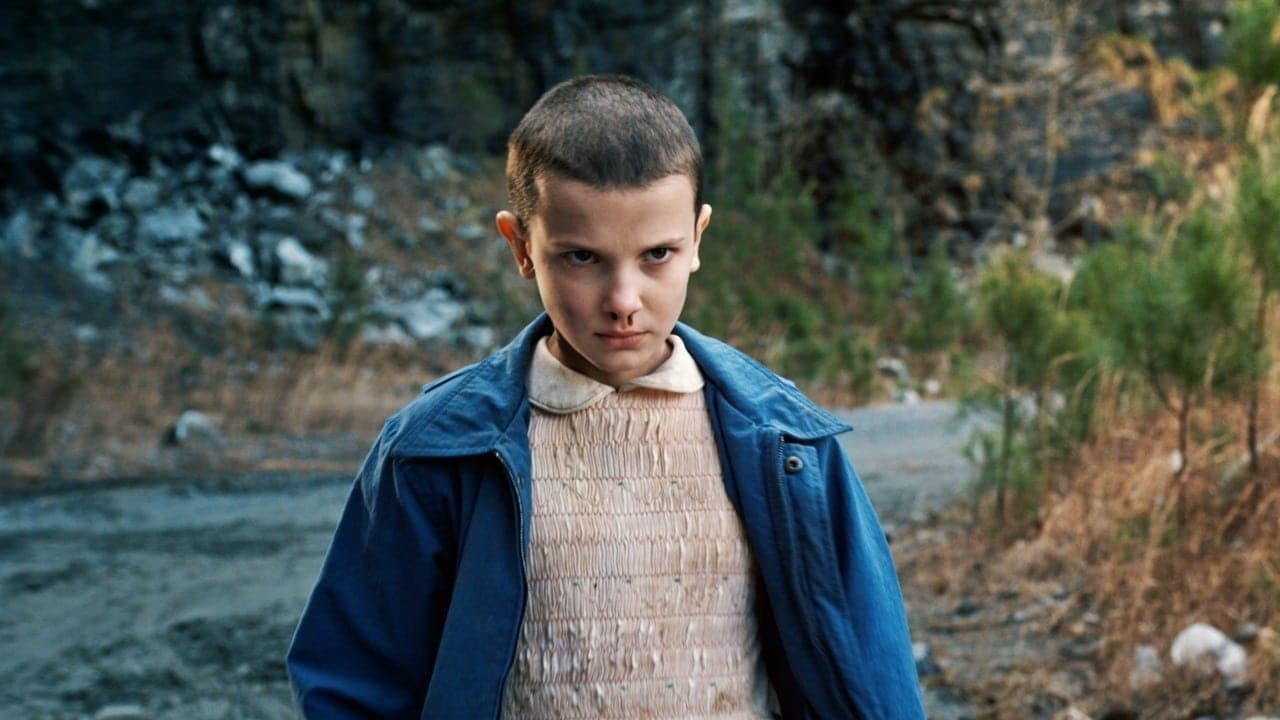 Watch on Netflix
We've been watching the kids of Hawkins grow up on our streaming screens since 2016, and what began as a fairly straightforward homage to King and Carpenter horrors of the 80s has since spiralled into a vast supernatural conspiracy. Whether you've been along for the ride the whole time or not, this tremendously popular series has always given us loveable characters, in eerie and memorable situations.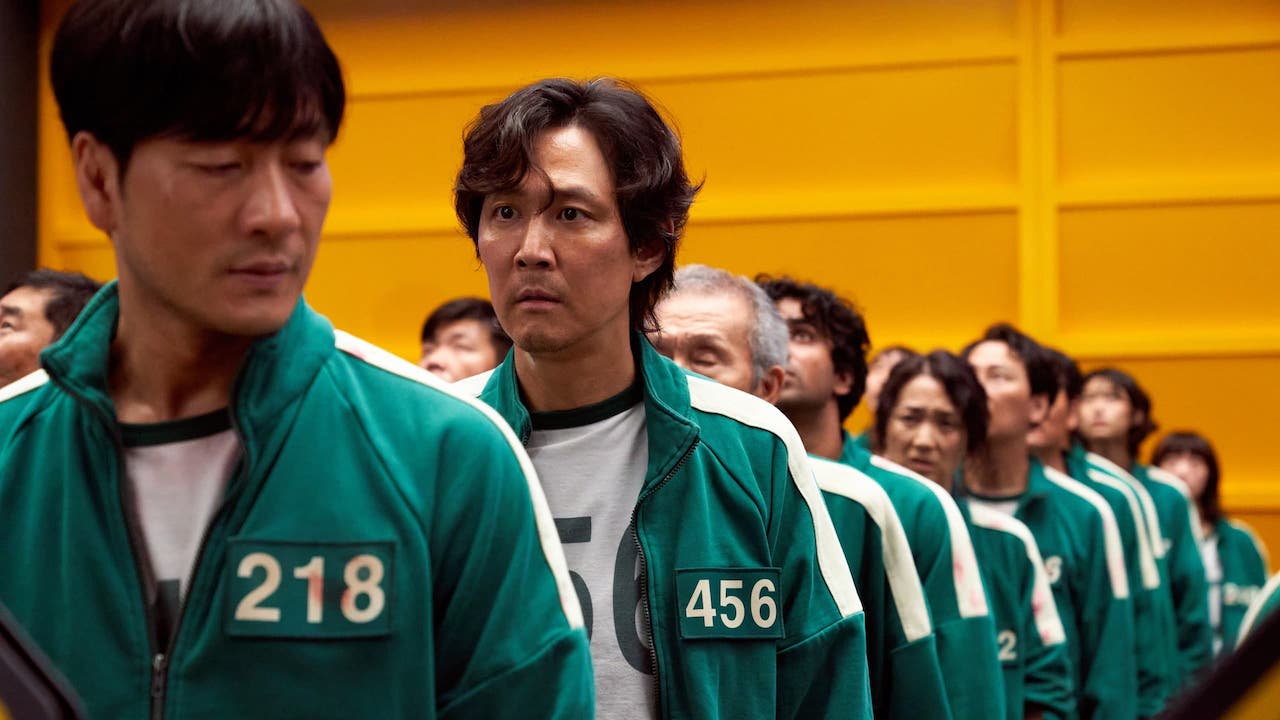 Watch on Netflix
The definition of a sleeper hit, Squid Game seemingly showed up out of nowhere and got us all hooked overnight. The Korean thriller plunges desperate characters into an elaborate—and visually stunning—game of death, darkly commenting on the value of human life and how capitalism is rigged against the little guy. And now Netflix seems to have misunderstood the point of the whole thing by recreating it IRL as a game show. Neat.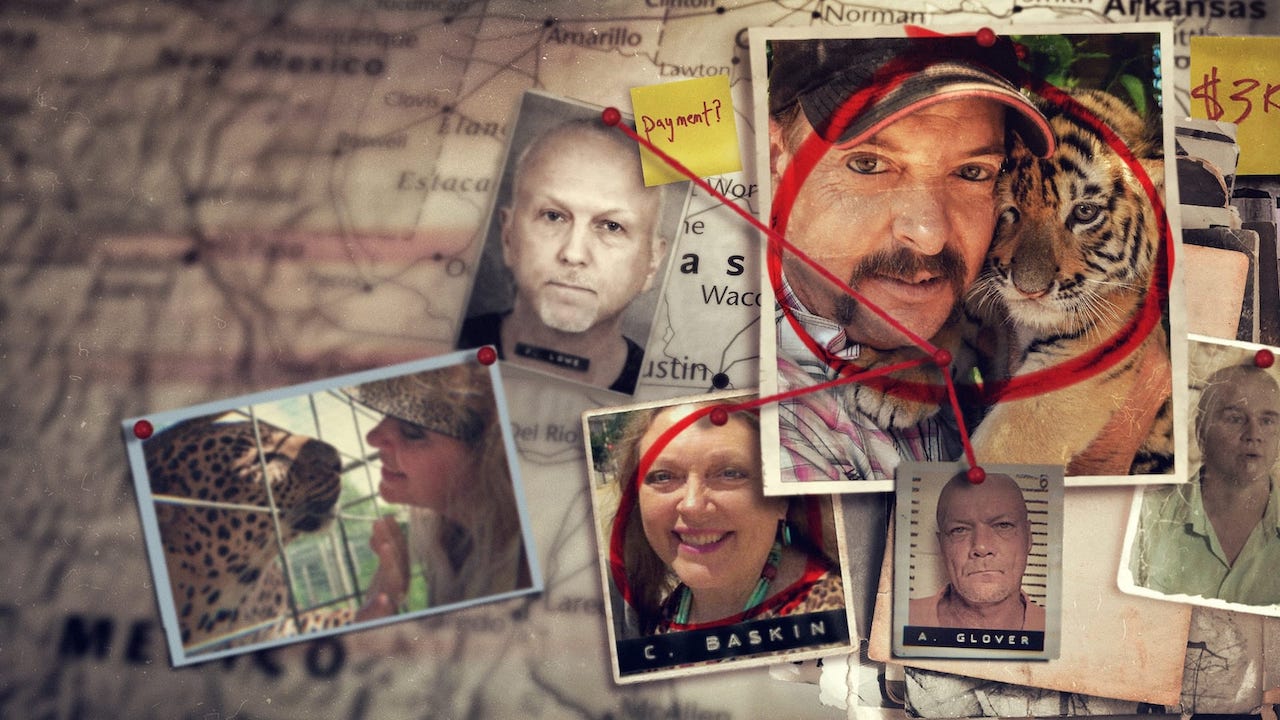 Watch on Netflix
At the height of the pandemic, this trashy expose showed the true power of Netflix: the platform could take ridiculously niche local drama, and turn it into an international event. With its cast made up of big cat enthusiasts/exploiters, polygamists, rednecks and risk-takers, Tiger King is hype incarnate. A roaring example of truth being stranger than fiction.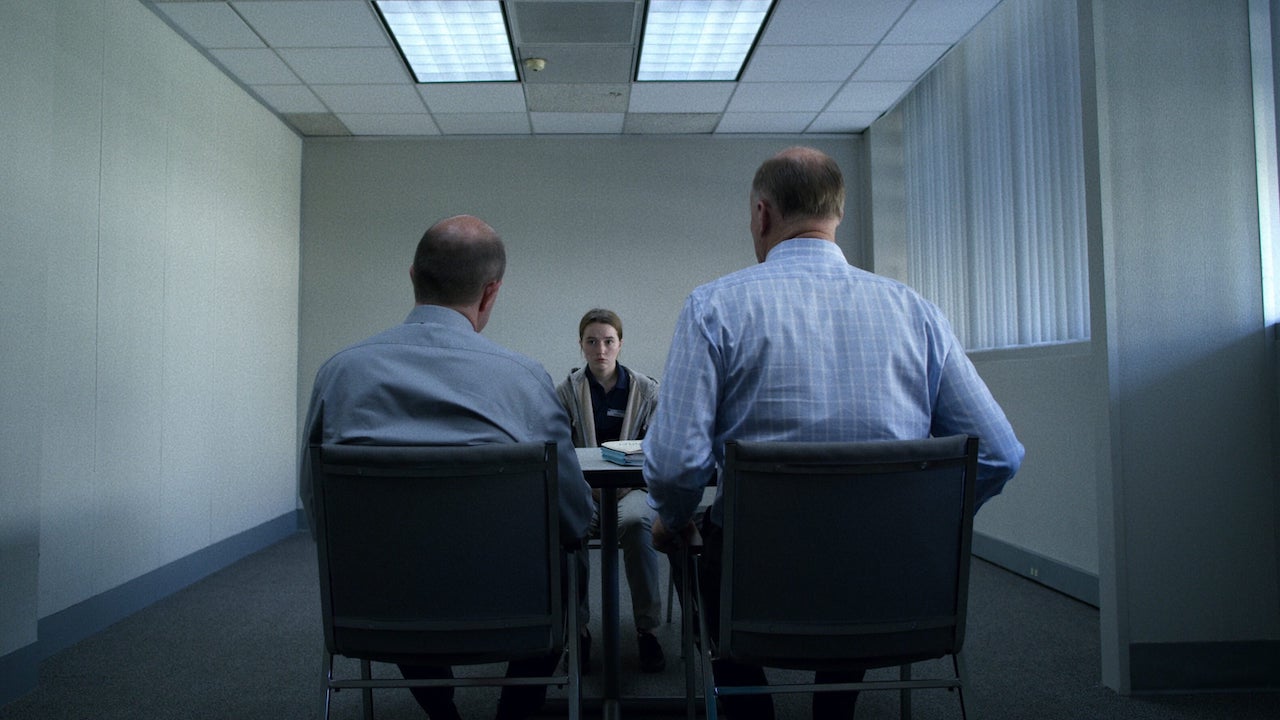 Watch on Netflix
Kaitlyn Dever gave a bruised and entirely, well, believable performance in this limited series, explicating the difficulties victims face in finding justice for sexual assault. Toni Collette and Merritt Wever are the detectives encouraging our lead to open up against innumerable odds. A great cast and a sadly all-too-familiar plot.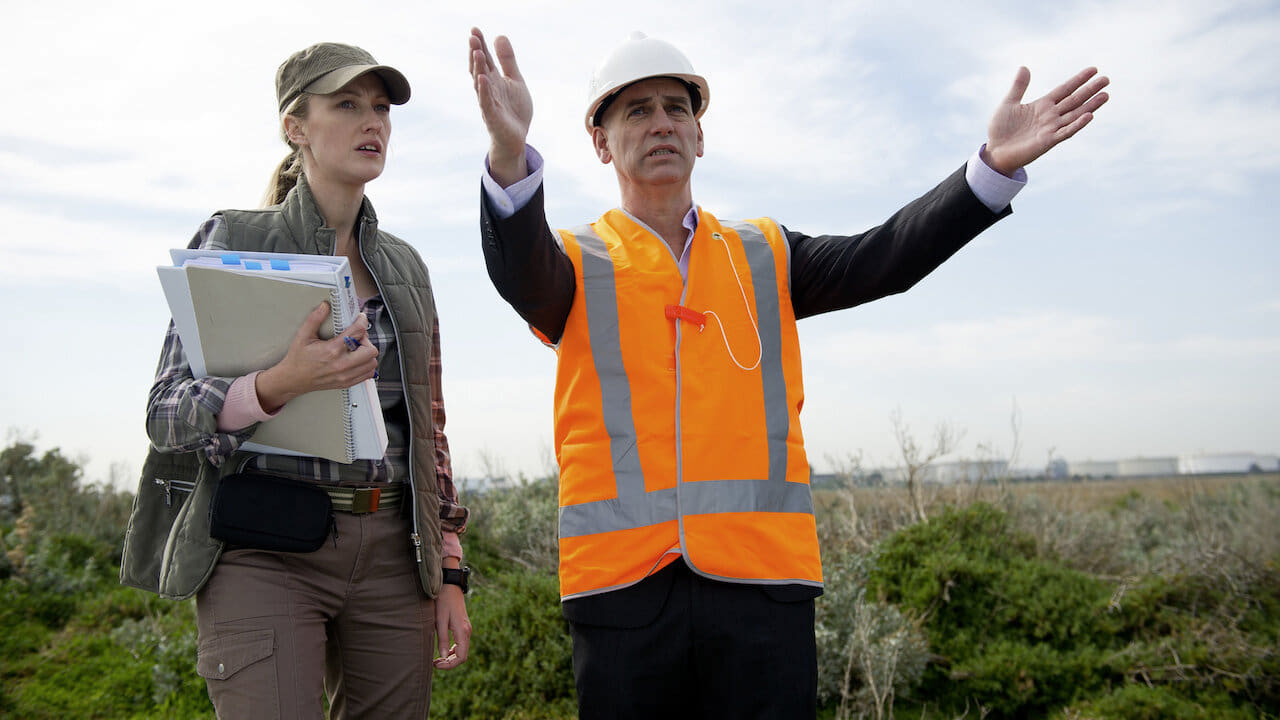 Watch on Netflix
On and off Aussie airwaves inconsistently since 2014, this satire of government bureaucracy features a who's-who of national comic talent and some painfully real plot lines. Every day at the offices of the Nation Building Authority proves there's absolutely no structure to the misguided infrastructure projects goin' on.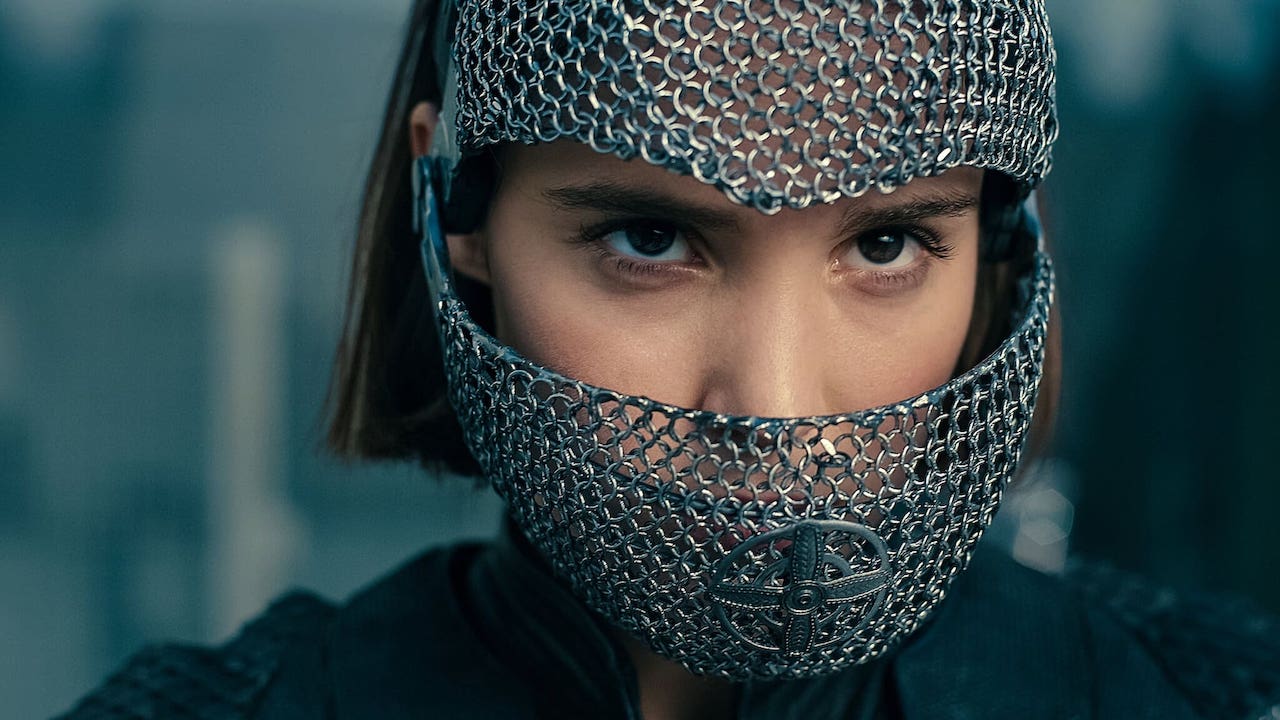 Watch on Netflix
An unexpected cult fave on Netflix, Warrior Nun is a wild action series starring Alba Baptista as a badass religious superhero, battling demonic forces as the chosen Halo-Bearer. There's slow-burn romance, epic fight choreography, and an escalating sense of tension that was…sadly extinguished by the cancellation of season 2.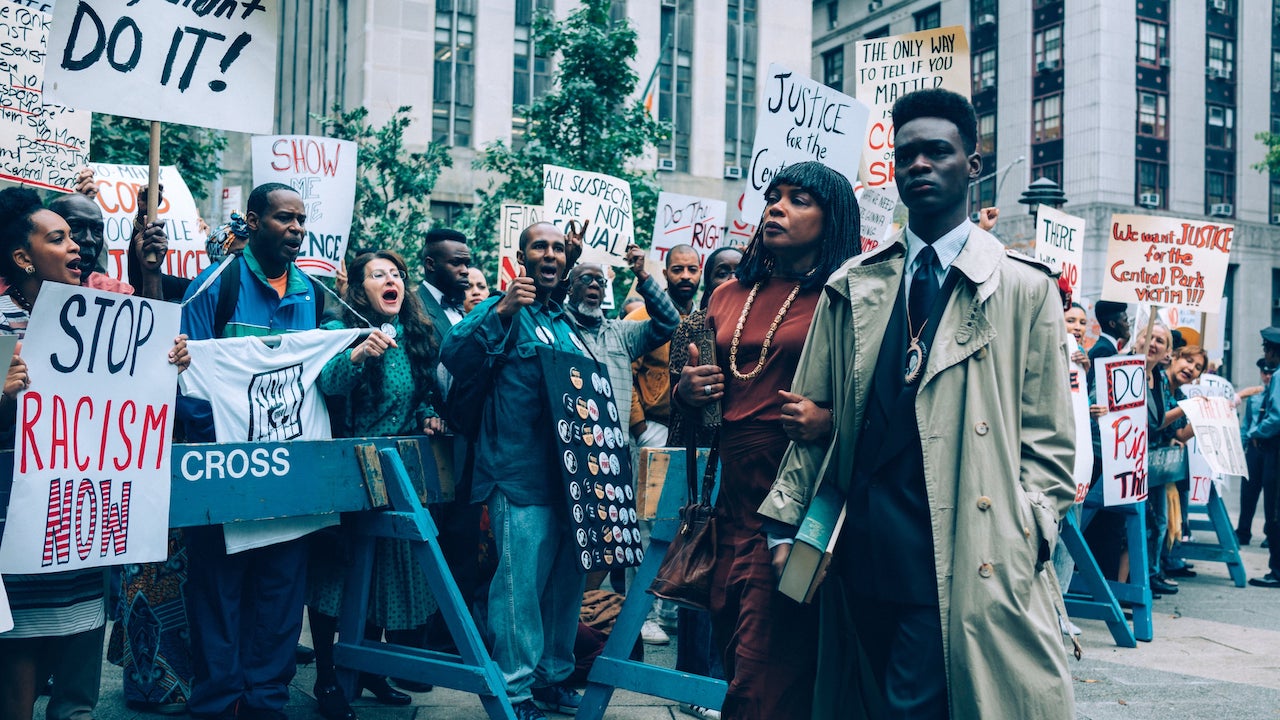 Watch on Netflix
Ava DuVernay directed this provocative miniseries about the Central Park Five: a group of innocent Black and Latin teens accused of a violent crime they didn't commit. The young cast members are riveting to watch, and the story hits all the harder for its timeliness, despite taking place in the late 1980s.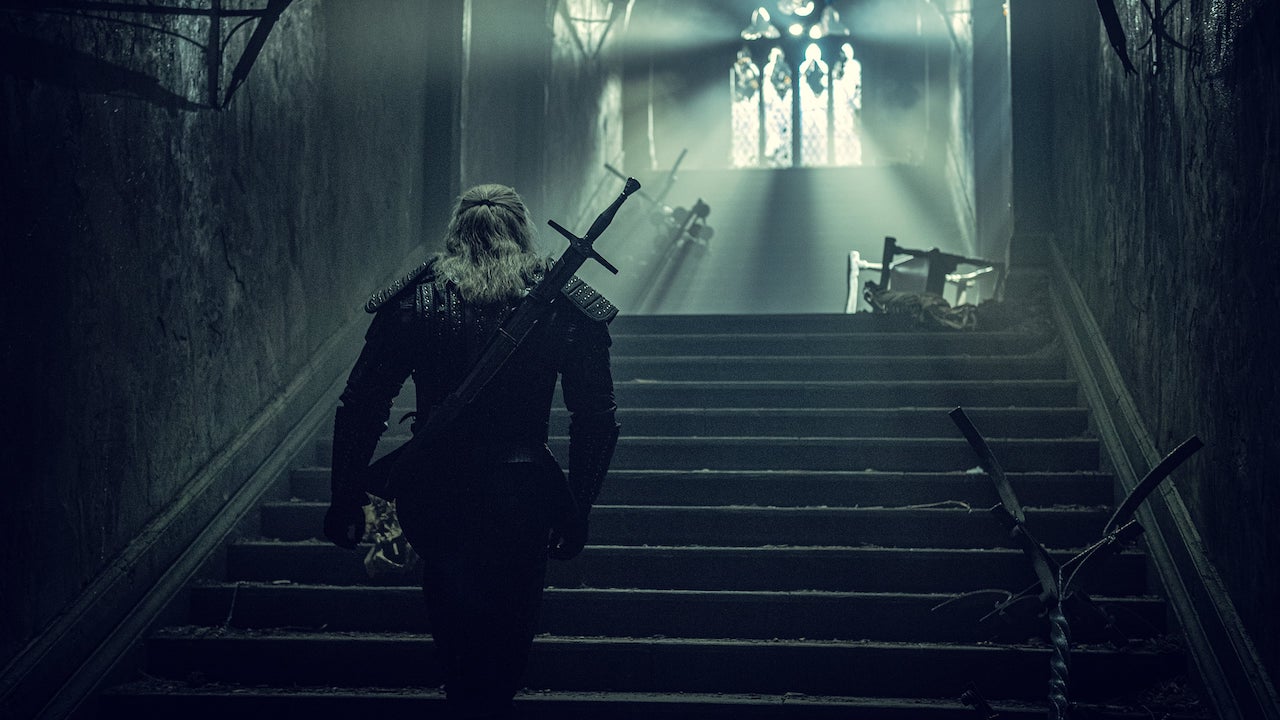 Watch on Netflix
Toss a coin to Henry Cavill: he might have exited this epic fantasy-action franchise, but we've got plenty of beast-whupping, platinum-hair-whorling moments from him to enjoy. Now in its third season, the series keeps adapting the original novel and video game source material with cinematic production value and high-fantasy flair.