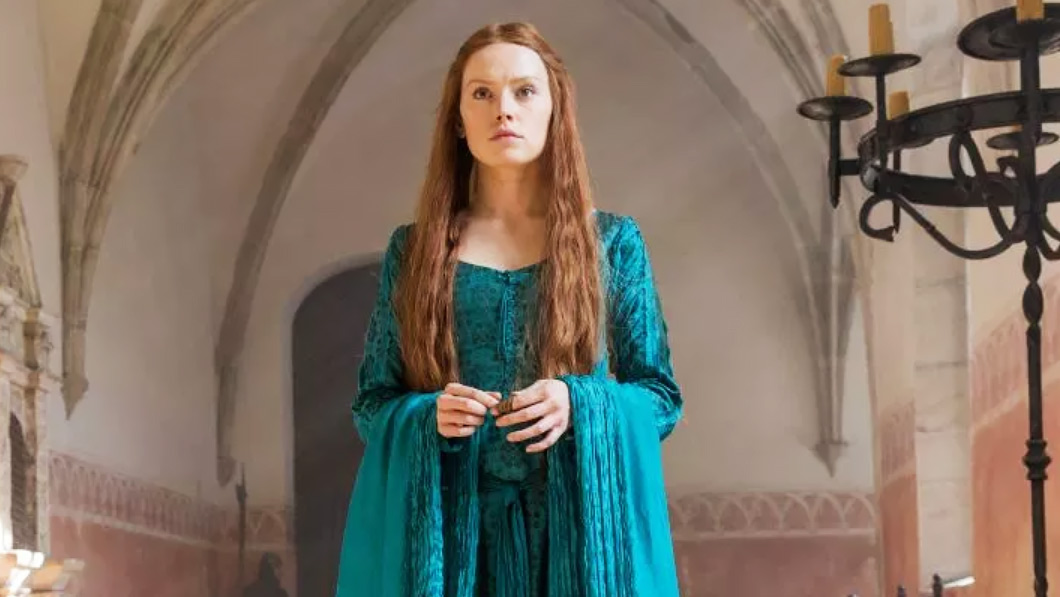 The strangest cinematic takes on Shakespeare, from Ophelia to Romeo + Juliet

---
Ophelia approaches Hamlet from an unconventional angle, reframing the story from a woman's perspective. It is the latest in a long line of interesting and unusual cinematic takes on the Bard, writes Travis Johnson.

Ophelia, the debut feature from director Claire McCarthy, takes a run at William Shakespeare's Hamlet from an unusual angle. Instead of putting the focus on the mopey Danish prince, our protagonist is the titular love interest (Daisy Ridley), a move which opens up the Bard's most famous play, foregrounding the women characters and finding spaces to explore femininity, misogyny, class and duty within the narrative constraints of the original work.
It's a bold, playful and provocative move, but not necessarily an original one – after all, Tom Stoppard already threaded a new storyline through Hamlet's tapestry when he wrote (and later filmed, in 1990, with Gary Oldman and Tim Roth), Rosencrantz and Guildenstern are Dead. First performed in 1966, that play takes the two minor courtier characters and reframes their story as an absurdist tragicomedy – and even that was a riff on W.S. Gilbert's (of "…and Sullivan" fame) 1874 play, Rosencrantz and Guildenstern.
Sign up for Flicks updates
Which indicates that people have always been futzing about with Shakespeare, which makes perfect sense. After all, Billy Shakes made his bones futzing about with history, contemporary politics, ancient myths and other people's extant plays, so it's only fair that we get to do the same with his stuff. It's far more fitting to treat Shakespeare's writing as grist for the creative mill rather than sacred, inviolable texts – it is, quite literally, what he would do.
The most famous modern cinematic Shakespearean kitbashing is unarguably Baz Luhrmann's Romeo + Juliet (1996), which set the play's star-cross'd lovers (Leonardo DiCaprio and Claire Danes) against a bright and ballsy post-modern backdrop, all Latinx style, bold colours, jump cuts and pop hits, but retained the spoken language of Elizabethan theatre.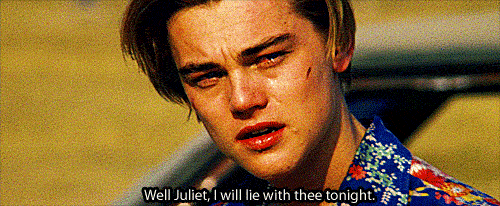 This was not the first time that R&J had jumped locales. West Side Story (1961) transposed its doomed romance and warring noble houses to the ethnic enclaves of 1950s New York City, while prvocatuer Abel Ferrara updated it again with his 1987 gang drama, China Girl.
Capturing a zeitgeist that no one else at the time even realised was up for grabs Luhrmann's movie was a huge hit ($147.7 million against a budget a tenth of that) and sparked a brief trend of modernised Shakespeare movies, including Michael Almereyda's Hamlet (2000), which saw Ethan Hawke in the title role, fighting to retain power in the halls of modern corporate power, and Tim Blake Nelson's O (2001), starring Mekhi Phifer, which played out the narrative action of Othello in the world of high school basketball. The most successful, however, was 10 Things I Hate About You, a version of The Taming of the Shrew set in an American high school and starring Heath Ledger in his breakthrough performance opposite Julia Stiles.
Romeo + Juliet also paved the way for 2006's Macbeth, in which Romper Stomper director Geoffrey Wright planted the Scottish Play in the middle of Melbourne's gangland wars, to less than stellar success – Shakespearean theatricality and grim Australian Chopper-esque crime drama seem to be incompatible flavours based on this particular recipe.
It doesn't help that Macbeth has served as the inspiration for several other far more interesting cinematic takes, two of which also explored gangland milieus but dropped the iambic pentameter: 1955's Joe Macbeth, and 1990's Men of Respect, in which John Turturro is an ambitious mafia hitman who kills his way to the top of the heap before in turn being offed by Peter Boyle's vengeful Joe Duffy. Meanwhile Scotland, PA (2001) quaintly relocates the story to a fast restaurant named Duncan's, but keeps the murderous treachery.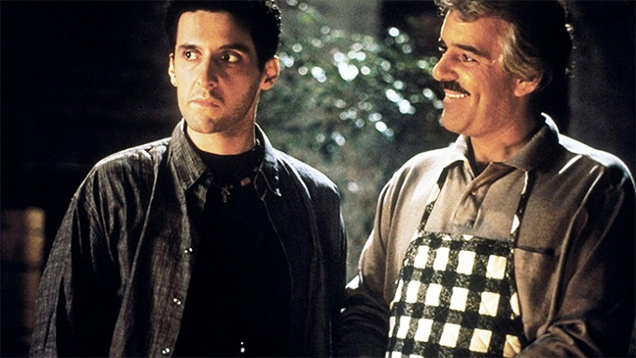 Of course, the best big screen Macbeth is Akira Kurosawa's Throne of Blood, 1957, which sees the great Toshiro Mifune being undone by his own lust for power in feudal Japan. The note-perfect cultural parallels aside, it just helps a lot when you have one of the greatest filmmakers of all time calling the shots – see also Ran (1985), in which Kurosawa pulled off the same trick with King Lear, and also gave us the best screen adaptation of that play. Not that there's much competition – Australian director Jocelyn Moorehouse didn't do anything too interesting when she moved the story to an Iowa farm when adapting the Pullitzer-winning novel, 1000 Acres, in 1997, and neither did Scottish director Don Boyd when My Kindgom saw Richard Harris as an ersatz Lear in yet another gangland Shakespearean riff.
Perhaps the best adaptation of one of Shakespeare's histories is in fact an alternate history. Richard Loncraine's 1995 take on Richard III dodges the "what if the Nazis won the war" woolgathering of Amazon's The Man in the High Castle by supposing that the Nazis were already here. Set in a fascist 1930s Britain, the film sees Ian McKellen in top form as the scheming, crippled king, smiling and murdering his way though a killer cast (Maggie Smith, Kristin Scott Thomas, Robert Downy Jr., Nigel Hawthorne, Jim Broadbent, Dominic West, and more) while getting us to ruminate on troubling questions about power, class, and ambition. Of course, the play inevitably got the gangland treatment in 2002's King Rikki, which is set on the violence-racked streets of East L.A.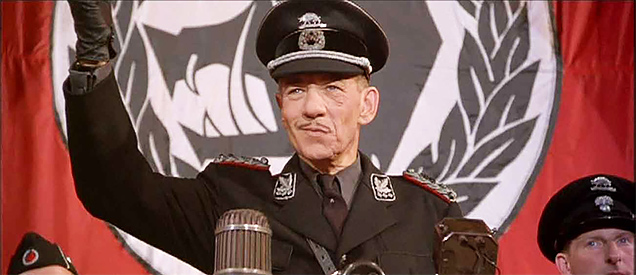 Still, Loncraine's film stands as one of the few Shakespeare films to go "full genre", although more than a few have at least adopted alternate history trappings for their production design (Ralph Fiennes put assault rifles in the ands of Roman soldiers in his version of Coriolanus, for example).
The fantastical The Tempest, which trucks in magic and supernatural beings more than any other Shakespeare play this side of A Midsummer Night's Dream, has attracted its fair share, though. Julie Taymor's 2010 film is fairly faithful but leans into the fantasy elements, while Prospero's Books (1991) saw Peter Greenaway take the play in a truly subversive and surreal direction – effectively a kind of renaissance fever dream on celluloid. The most left-of-field adaptation, however, remains 1956's sci-fi classic Forbidden Planet, with Doctor Morbius standing in for Prospero and Robbie the Robot a mechanical Caliban.