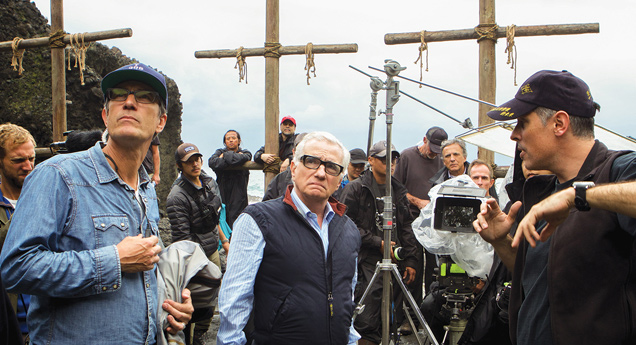 The Long Road to 'Silence'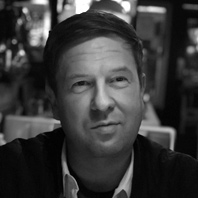 ---
I first heard about Martin Scorsese's Silence ten years ago, when Saw director James Wan was discussing the follow-up to his iconically gruesome debut. Titled Dead Silence, Wan explained that he and co-writer Leigh Whannell had planned on calling the new ventriliquism horror 'Silence', but couldn't, because Scorsese already owned that title for a film he had long planned to make.
The film was to be an adaptation of the 1966 Japanese novel of the same name by Shūsaku Endō.
Heavily informed by historical events, Endō's novel told the story of two Portuguese Jesuit priests who travel to Japan in the mid 17th century, a time when the Japanese have outlawed Christianity and rendered it punishable by all manner of gruesome methods.
The two priests go to Japan to find their former mentor, a fellow Jesuit who is rumoured to have denounced his faith. While there, they witness up close the horrific persecution of the "hidden" Christians who worship in secret, and struggle with maintaining their own faith in the face of nothing but… silence… from God.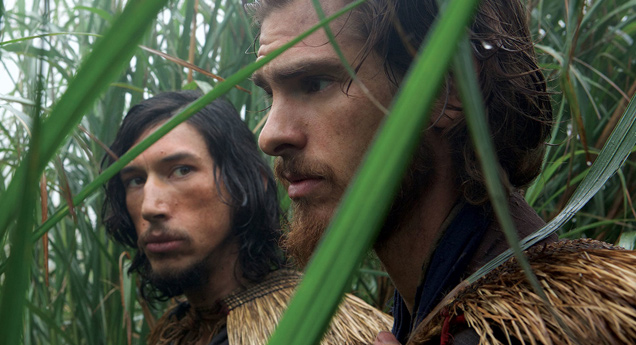 It sounded like a story well-aligned with Scorsese's sensibilities. He's often at his most potent as a filmmaker when addressing struggles with faith, a thread seen most directly in Mean Streets (1973) and The Last Temptation of Christ (1988), and perceivable as an underlying theme in many more of his films.
As the director recently told the LA Times, "For better or worse, I am a product of the mid-20th century New York Catholic Church."
Scorsese had been trying to get Silence made for years before I ever heard about it from James Wan. Famously a man of faith himself, he would've needed deep reserves to keep the dream of Silence alive for so long.
Ironically enough, it was at a dinner following the premiere of The Last Temptation of Christ that Scorsese first encountered  Endō's novel, which was a gift to the director from Paul Moore, a man who was at the time the Episcopal bishop of New York.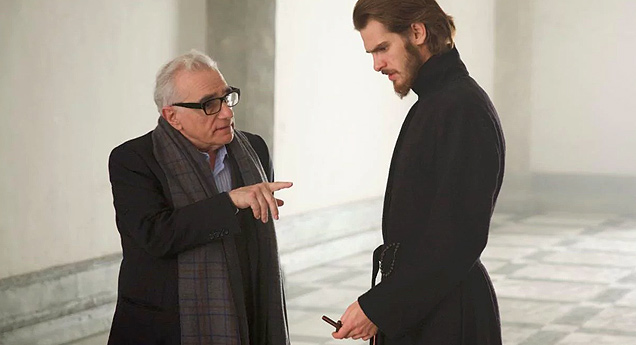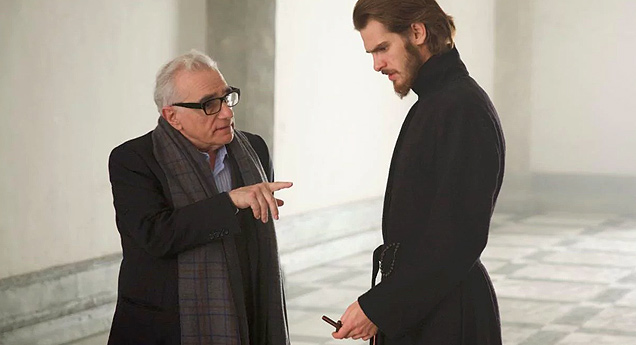 Eventually reading the book a year later, the story spoke to the director and he tried multiple times over the years to mount an adaptation, efforts which came close to fruition a few years ago with Gael García Bernal and Benicio Del Toro playing the young priests, and Daniel Day Lewis as the missing mentor.
It's a tantalising package, to be sure, not just because Bernal and Del Toro would probably seem a lot more convincingly Portuguese than Andrew Garfield and Adam Driver, who ended up playing the roles.
Financing complications and scheduling scuttled that version of the film, and just as Lewis took over for Neeson in Spielberg's Lincoln film, Neeson returned the favour by replacing the actor in Scorsese's epic.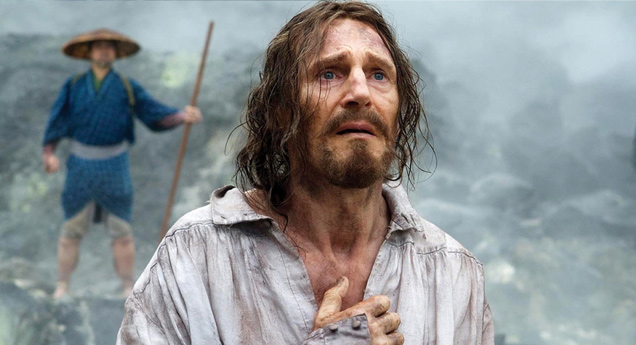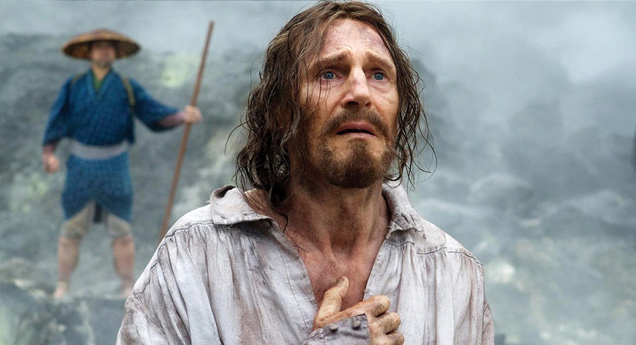 Silence features Scorsese's first (non-documentary) writing credit since 1995's Casino, and it's difficult to see it as anything but a deeply personal statement of intent following the broad box-office success of The Wolf of Wall Street.
The long build-up to Silence can't help but evoke the famously long-gestation of another Scorsese passion project co-written by Jay Cocks, Gangs of New York (2002), which the director had first attempted to mount decades earlier with Robert De Niro in the Leonardo DiCaprio role.
The big difference here is, Oscar glory or not, Silence is an unquestionably great film that appears to have benefited from the lack of urgency in getting it made.
---